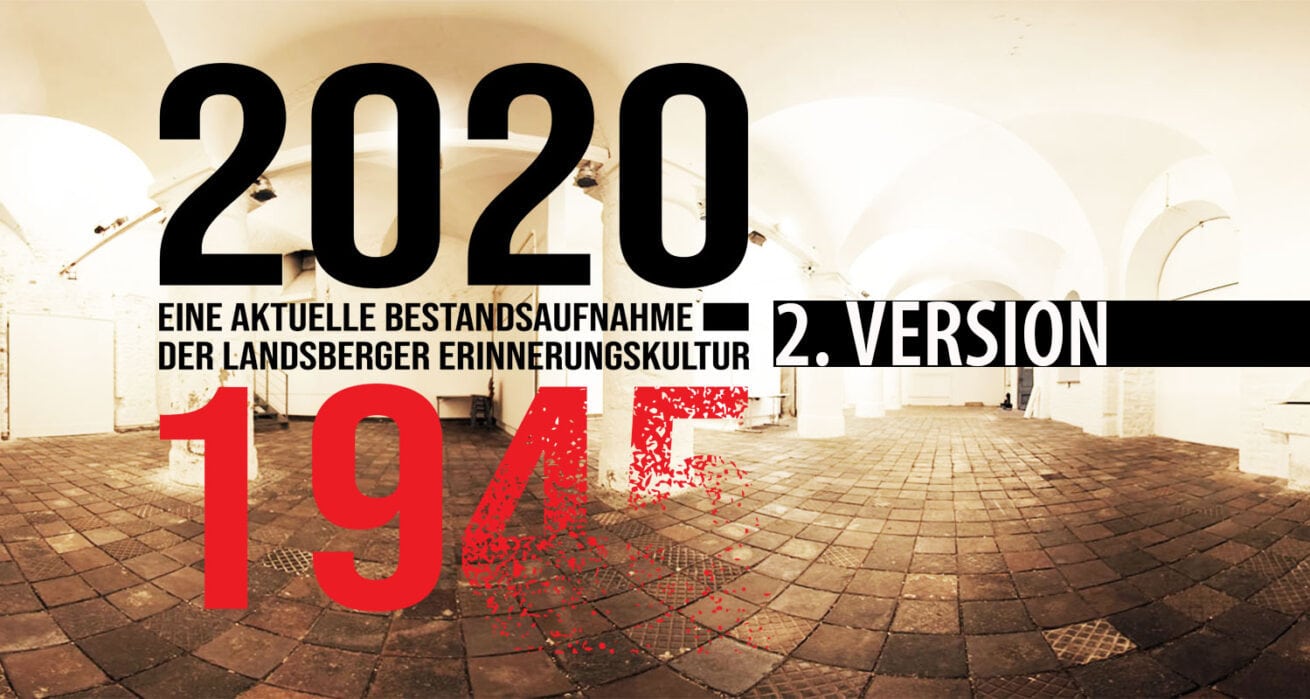 2020-1945: A CURRENT INVENTORY OF THE LANDSBERG CULTURE OF REMEMBRANCE
*** The exhibition has been expanded and extended until 31.12.2020 ***
The exhibition shows the invisible and yet present.
75 years after the end of the Second World War.
EXPANSION FROM 1.11.2020
The exhibition has been extended and now also shows the 360° documentation of the exhibition "From Lithuania to Landsberg".
This exhibition by Karla Schönebeck (idea, concept and text) and Wolfgang Hauck (design and realisation) was shown at the "Wolf Durmashkin Composition Award" 2018 in Landsberg and afterwards at Boston College in Boston (USA).
"The exhibition 'From Lithuania to Landsberg' is a search for traces, in the course of which the paths of victims and perpetrators cross several times and, last but not least, come full circle at the Lech River." Karla Schönebeck
PERSPECTIVE OF THE EXHIBITION 2020-1945
For some, a long time ago, for others just over and still much too close.
How does a city and its society deal with the culture of memory?
What is visible, what is not?
What is done, what is omitted?
What is conscious, what unconscious?
What is there without being visible?
The digital exhibition rooms open up online, 3D animations invite discovery through VR glasses.
In this way, a digital exhibition that is not really there can still be experienced.
Can this virtual reality be an image of our collective memory?
Step into a room that is only apparently empty and decide for yourself!
The exhibition is free of charge.
INFORMATION ABOUT THE EXHIBITION
The video of the opening, a catalogue, press releases and further information can be found on the website: www.LandsbergHistory.de
SUPPORT
Hans Heinrich Martin Foundation, theKunstBauStelle e. V.
IDEA, CONCEPT AND REALISATION
Virtual experience spaces by Wolfgang Hauck
HASHTAG
#landsberghistory; #kulturinlandsberg; #diekunstbaustelle; #landsberg; #erinnerungskultur; #75jahre #litauennachlandsberg #fromlithuaniatolandsberg #wolfganghauck #virtualexhibition #vrexhibition #digitalexhibition #1945exhibition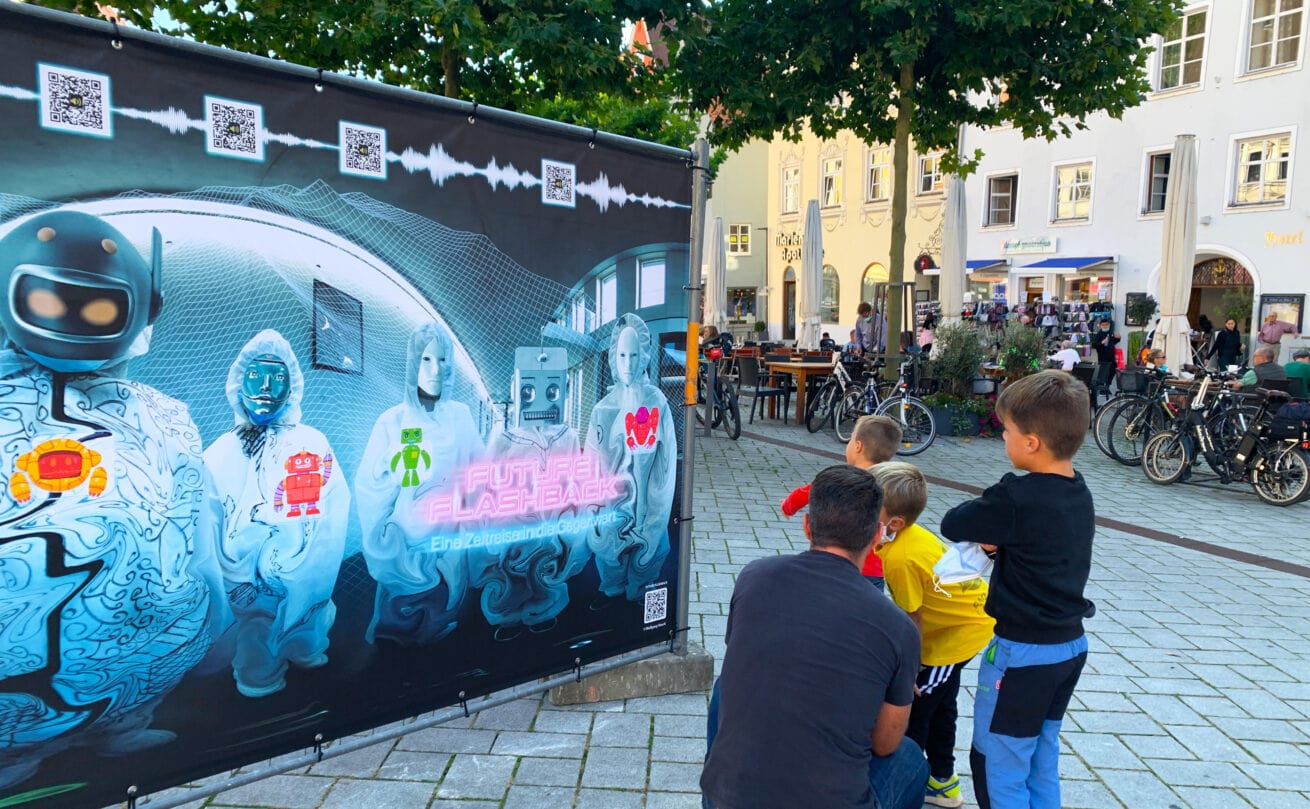 Project Future Flashback – a time travel into the present is  extended until November 13
There is also the possibility to get a new view of the present through the exhibition Future Flashback.  The exhibition in analog and digital formats is accessible around the clock and decentralized.  So take your smartphones with you, there's something to see and hear!
A part of the exhibition can also be experienced online:
www.FutureFlashback.de
Whatever way you want to discover the view from the future to our present, we look forward to your coming and your visit!
With best regards
Wolfgang Hauck
dieKunstBauStelle e. V.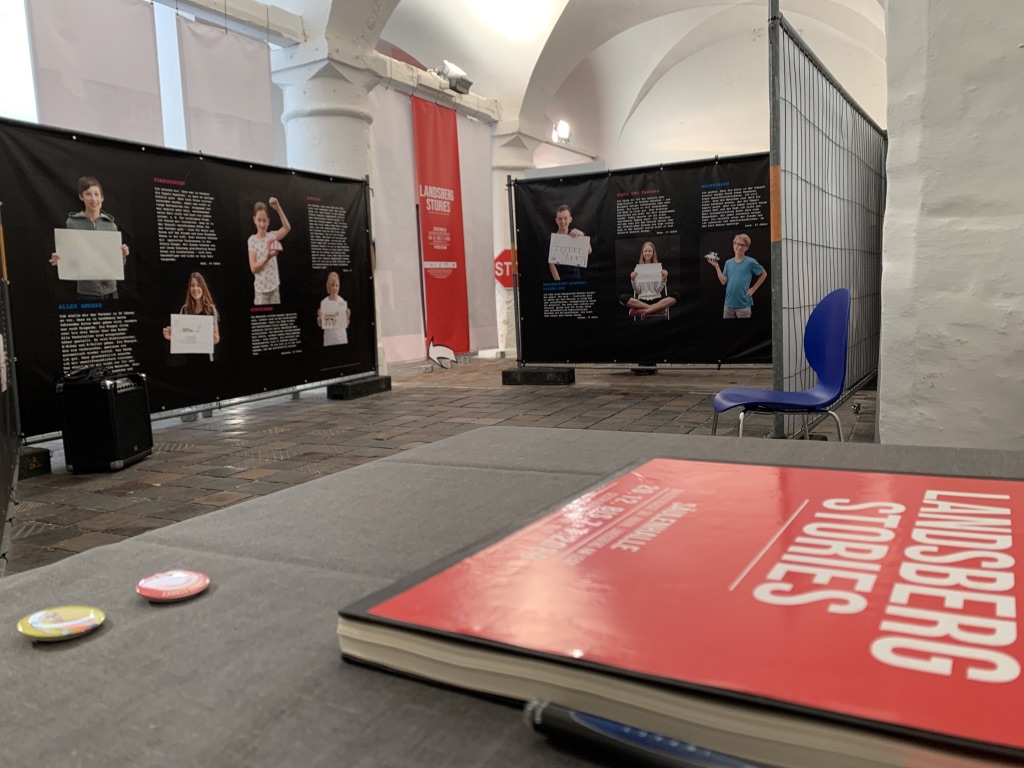 LANDSBERG STORIES ONLINE EXHIBITION
FRESHLY UNPACKED
VISIT THE ONLINE EXHIBITION 7/24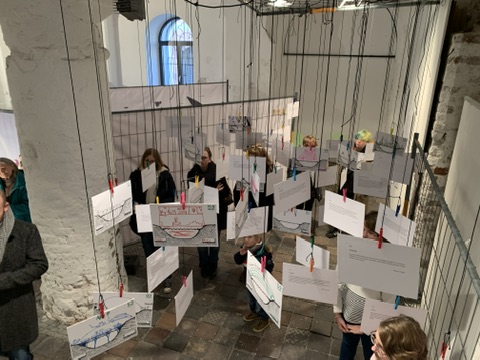 Between 20 December 2019 and 7 January 2020, there was an exhibition in Landsberg which is created by dieKunstBauStelle e.V. , named 'Landsberg Stories'. The idea is Wolfgang Hauck's and as a volunteers, we helped him for preparation and for other works. We ordered fences and decorate the inside hall like 'labyrinth' in order to make the exhibition more attractive.
It was difficult, when we placed the fence to the top of the hall but it worth.  We, 'the four volunteer' shared the days and stay in exhibition. I stayed for 4 days and in my days there were less people, because of the holiday and cold weather, so it is sad for me. But altogether more than 400 visitors came to the exhibition.
The exhibition consists lots of interesting and different topics. The most interesting one for me is, interviews with the people, coming from outside of Germany and the difficulties that they have faced during adaptation period.
Also photo of Hitler with his car in Landsberg and the Hitler toy, are interesting for me. Moreover, I observed that people find the exhibition impressive, and I think we combined lots of different topics like construction, history and culture. This means that we did a great job!
Text by Ata Yigit Sevdi
PUBLISHED

Flyer with map to the concentration camp Erpfing in German, English and Hebrew.
DOWNLOAD PDF

Map concentration camp cemetery Erpfting | Englisch
Map concentration camp cemetery Erpfting | German
Map concentration camp cemetery Erpfting | Hebrew  בית העלמין ארפפטינג
PROJECT