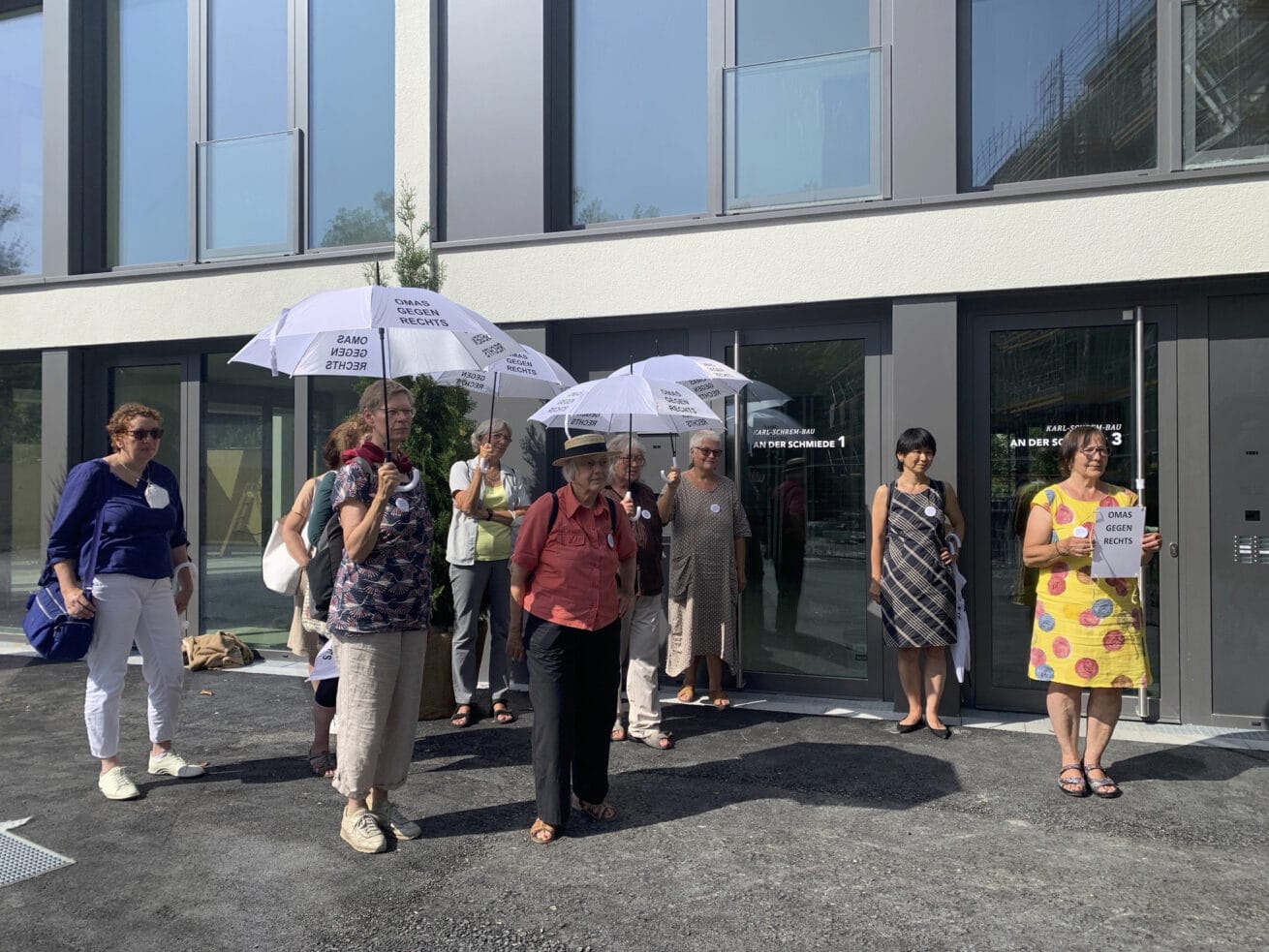 On Saturday 14 August 2021, members of "Omas gegen rechts München" came to Landsberg am Lech for a stocktaking and protest action.
The occasion of the protest action was the naming of a new building as "Karl Schrem Bau", director of the former plow factory (armament factory in the II. WK) and member of the NSDAP since 1937.
The public justification strategies, trivialization or toleration, by the city, press, letters to the editor and social media, have led to great concern outside Landsberg. For the situation and a first information about the state of the culture of remembrance in Landsberg, a discussion about the culture of remembrance took place in addition to the tour of the former concentration camp subcamp VII.
This discussion is reproduced here as documentation. Transcription of the discussion contributions is in preparation.
PARTICIPANTS OF THE DISCUSSION
Gabriele Triebel, MdL, Die Grünen
Dr. Edith Raim, historian, University of Augsburg, publications on Landsberg's Nazi history
Manfred Deiler, European Holocaust Memorial Foundation
Wolfgang Hauck, artist, socio-cultural projects of remembrance culture
ARTICEL
https://www.augsburger-allgemeine.de/landsberg/Landsberg-Landsberg-Omas-gegen-Rechts-protestieren-gegen-Karl-Schrem-Bau-id60302431.html 
https://www.merkur.de/lokales/landsberg-kreisbote/erinnerungskultur-muenchener-omas-gegen-rechts-zu-besuch-in-landsberg-90923520.html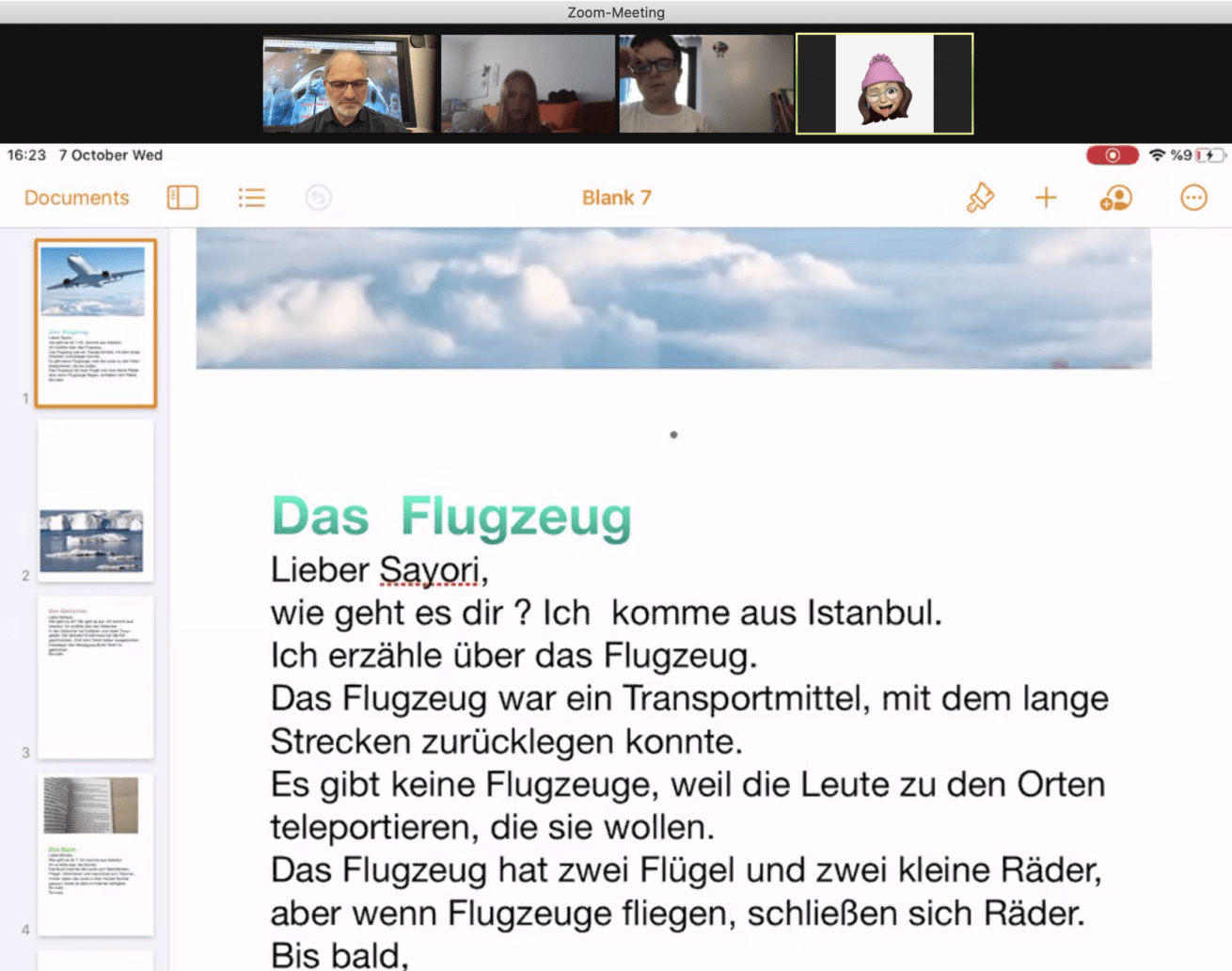 Future Flashback – first German-Turkish zoom meeting
On October 6, pupils from Landsberg and Istanbul met for the first time in virtual space via Zoom.
The Turkish pupils impressed with their German language skills and gave a small insight into the everyday life of the IELEV school in Turkey.
On the German side, young people presented their school and reported on the current teaching situation caused by the corona pandemic at the secondary school in Landsberg am Lech.
The pupils' meeting was led by Wolfgang Hauck (project manager) and Gonzalo Orce (media designer) in Landsberg and Stephan Reischl, project coordinator in Turkey, and the German teacher Pelin Demirci in Istanbul.
What unites both sides – the journey from the future to the present "Future Flashback". It is precisely this joint project that is now to serve as a connecting bridge and encourage young people to develop their ideas across borders.
In the course of the first meeting, the individual students were able to share their own ideas that had already been developed and commonalities of the respective ideas about the future were quickly identified.
We can be curious to see what the pupils of the German-Turkish cooperation will continue to tell us about our possible future!
FINANCING GERMAN-TURKISH YOUTH EXCHANGE PROGRAMMES

HASHTAGS
#futureflashback #kulturinlandsberg; #diekunstbaustelle; #landsberg; #fromlithuaniatolandsberg #wolfganghauck #virtualexhibition #vrexhibition #digitalexhibition