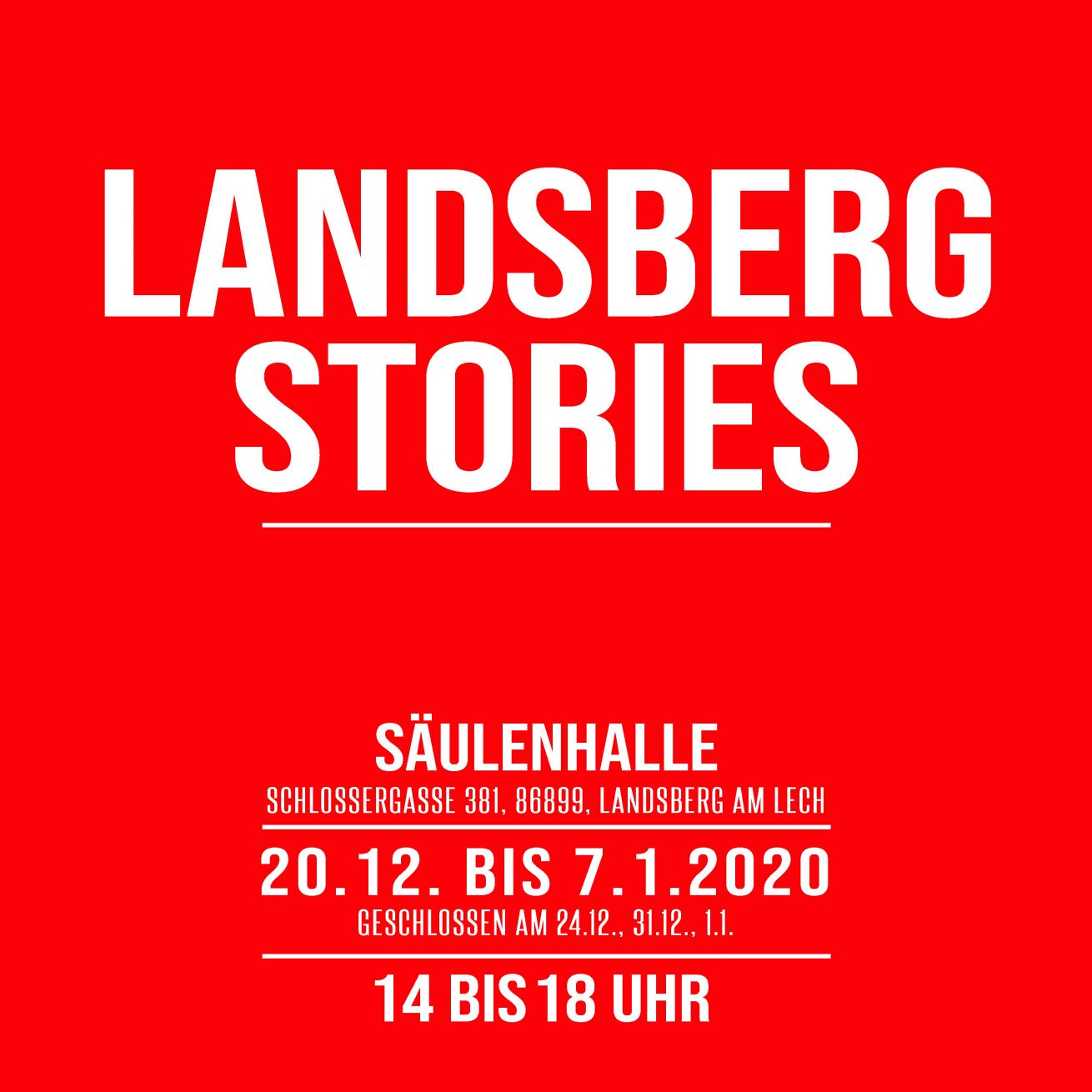 Opening and press event
Press meeting with students, 19 December 2019 at 11:00 a.m.
Vernissage and opening, 19 December 2019 at 7:00 p.m.
It is not without current reason that topics such as traffic, bridge building, migration or modern contemporary history are the focus of this project.
Different results from the work of recent years will be presented. In addition to innovative and forward-looking proposals on mobility or bridge construction, there are also many surveys and interviews to be heard and seen that the pupils have conducted in the city.
The programme was first initiated by the assosiation dieKunstBauStelle 2014 under the direction of Wolfgang Hauck and has since been implemented in a variety of ways together with the Mittelschule Landsberg am Lech.
We invite you to this unusual and diverse exhibition.
You will certainly learn more about Landsberg and Landsberger than you might think.
Yours sincerely
Wolfgang Hauck & Christian Karlstetter
LANDSBERG STORIES
Location: Columned hall in the Landsberg am Lech municipal theatre
Press date and tour: 19.12.2019, 11:00 a.m.
Opening: 19.12.2019, 19:00 o'clock
Duration of exhibition: 20.12.2019 to 7.1.2020, except on 24.12., 31.12. 1.1.2020
Opening hours: Daily 14 to 18 o'clock
PROMOTION
"The 'Türkenmariandl' project is supported by the 'MeinLand – Zeit für Zukunft' programme of the Turkish community in Germany as part of the Federal Culture Makes Strong programme. Alliances for Education of the Federal Ministry of Education and Research".
The exhibition is sponsored by the city of Landsberg.