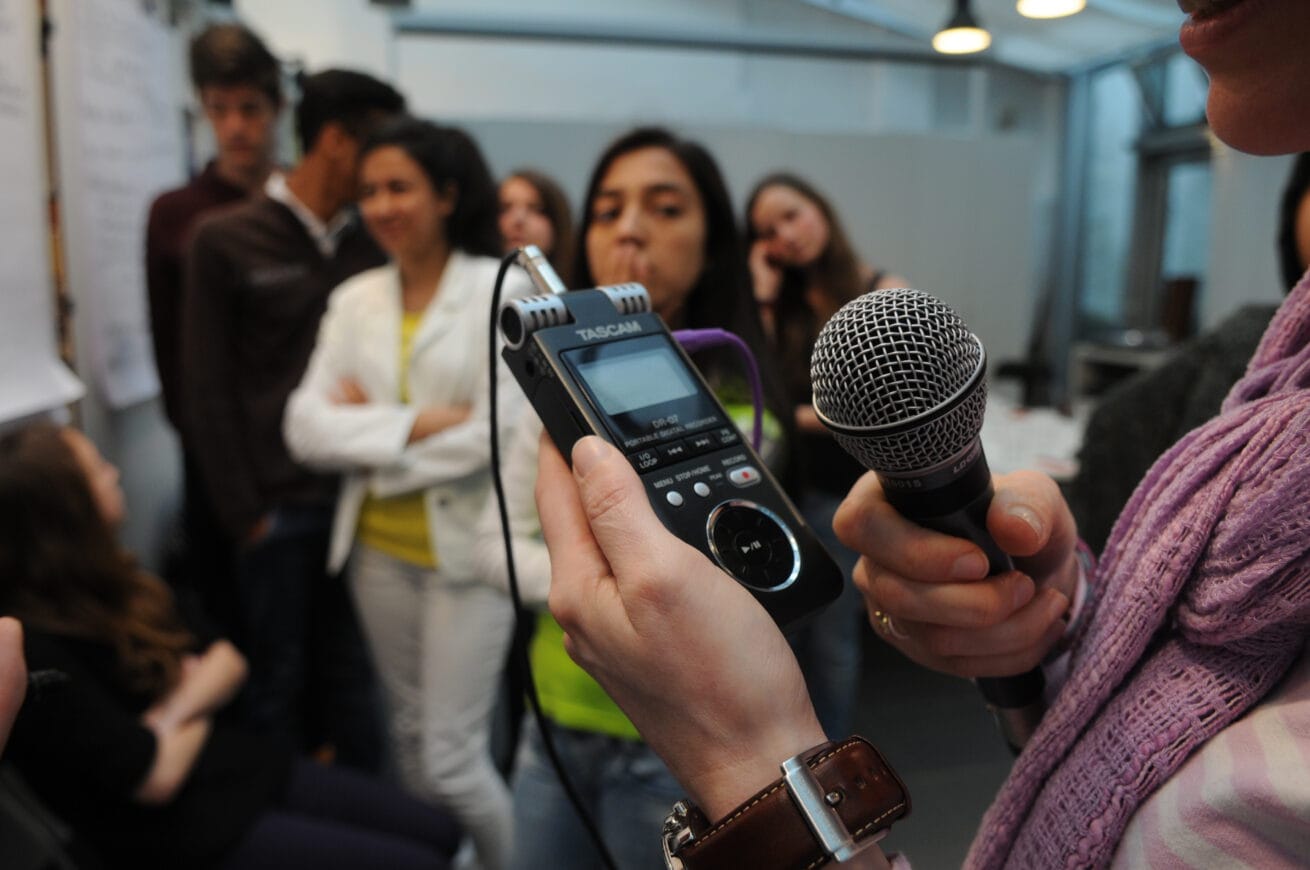 WORKSHOP
Rum stierln – the media project starts in Dießen!
Register now and join in!
THE WORKSHOP
In this project we work like reporters and detectives. We poke around and want to find out more about the history of Dießen, the Ammersee, the people, the houses, the fishermen and everyone else who is just standing around somewhere.
In our courses you will learn how to ask the right questions, make, cut and edit recordings. We also show you how to post your stories and put them online.
Radio and music production professionals will show you cool tips and tricks to get the sound right.
WHO CAN TAKE PART?
14 young people aged 12 to 18
WHAT DO YOU NEED?
No previous knowledge. Just a desire to try things out.
COSTS?
Participation is free of charge.
DATES
July and August 2021
Between 2 p.m. and 5 p.m. each day and by arrangement.
LOCATION
The courses take place at the Kultainer in Dießen. The Kultainers are located at the MTV car park opposite the skate park in Jahnstraße, Dießen.
REGISTRATION
E-Mail info@Kultainer.com
ORGANISER
dieKunstBauStelle e.V., Landsberg am Lech, www.dieKunstBauStelle.de
www.Kultainer.com
FUNDING
Kultur macht stark – Bündnisse für Bildung |Federal Ministry of Education My Country – Time for the Future | Turkish Community in Germany
#cultainer #diekunstbaustelle #landkreislandsberg #diessen #ammerseewestufer #rumstierln #kulturmachtstark