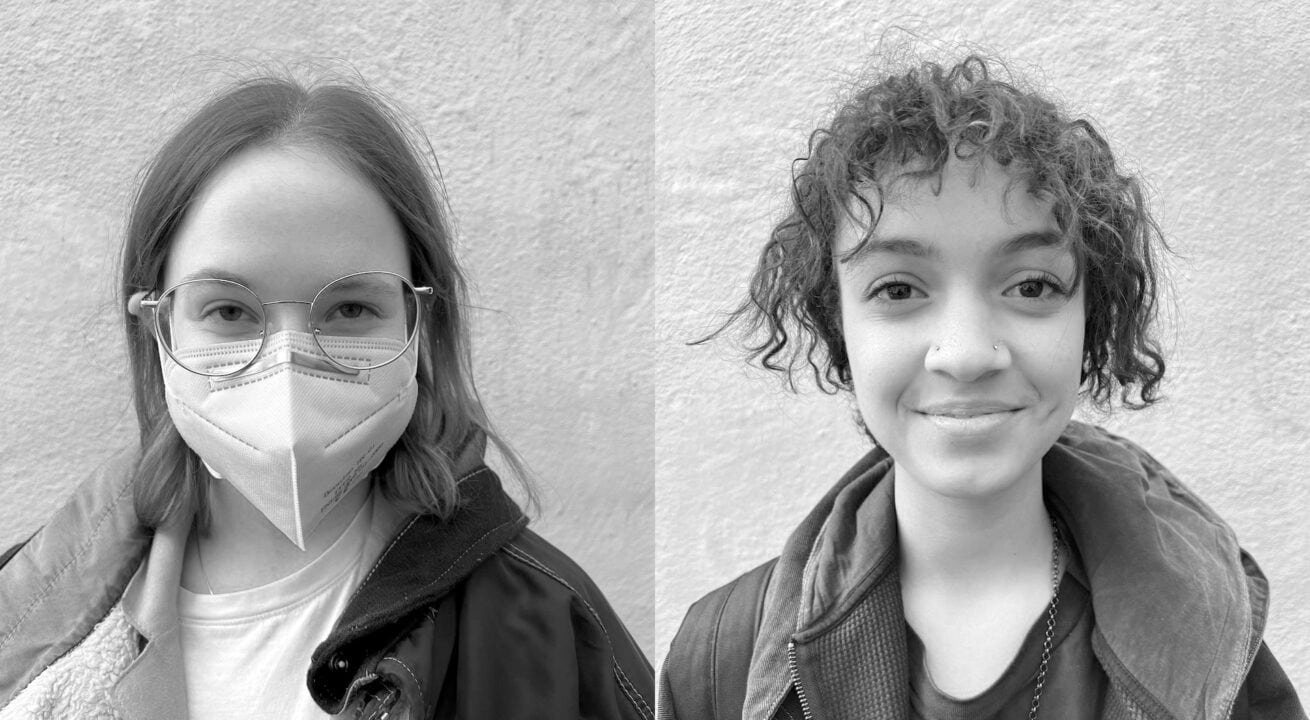 Volunteering with the dieKunstBauStelle
We are Katharina and Vivian, and we both come from the Landsberg am Lech. We are 19 years old and graduated from high school here in the city last year. Since we wanted to do something creative and cultural nearby, we came across the association dieKunstBaustelle. There Wolfgang Hauck, the director of this organization took us in very warmly for a three-month internship. During this time we helped and worked on several projects.
Some of our tasks were writing or translating texts for the website, and we also helped prepare workshops. In addition, we also helped with the documentation for the future workshop Bahnpark by writing texts and formatting them afterward.
Layout for Documentary
Even though many of the tasks were completely new to us, it was worth the effort because we learned a lot and became familiar with new things. For example, we learned how to use new computer programs such as InDesign and Photoshop, which will certainly be very helpful for us in the future.
Our thanks go to the whole association dieKunstBaustelle for the many experiences we were able to gain!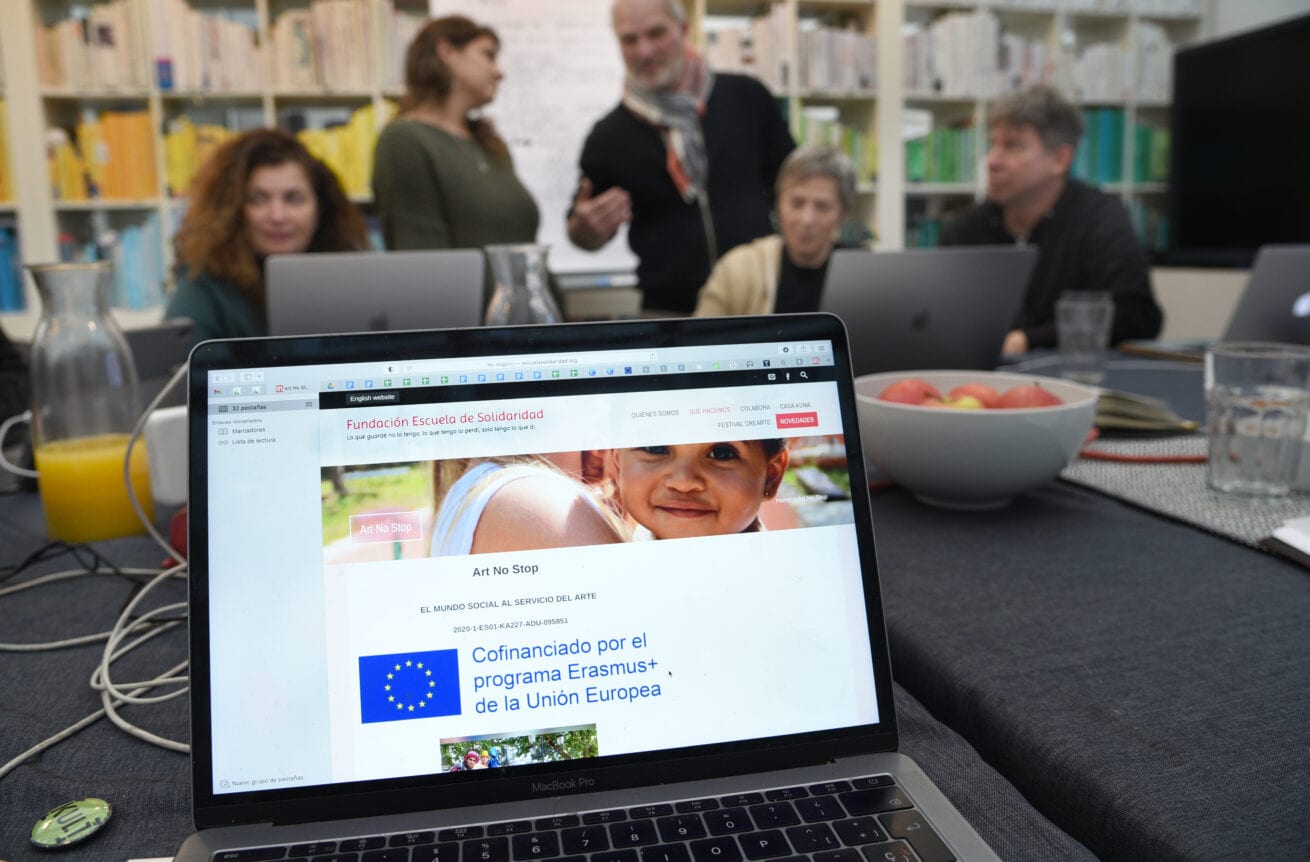 A European Erasmus project combines art and social work
Landsberg: The European Union supports a socio-cultural cooperation project in which the association dieKunstBauStelle takes over the realization of the digital design.
The qualification and experience of the partners from international socio-cultural work convinced the EU Commission, which is providing 200,000 euros for this purpose.
For the current working session, eight artists, social workers, and heads of social organizations came to Landsberg for four days in February.
Participants in the international meeting in Landsberg were the heads of a cultural and social center in Brindisi (Italy), an integration center for refugees and cultural center in Granada (Spain), a street art association in Amsterdam (Netherlands), and the socio-cultural association dieKunstBauStelle from Landsberg, which was the host.
The other locations of the funded EU project "Art No Stop" are Spain, Italy, and the Netherlands. Working sessions will be held there to pool the experience of sociocultural projects in a handbook, training courses, and an online platform.
Photo: Conny Kurz
Picture 1: from left to right: Dora Fanelli (SP), Gabrielle Cagnazzo (IT), Ankie Til (NL), Ed Santman (NL), Ayelen Bursztyn (SP), Sylvia Paradiso (IT), Wolfgang Hauck (DE)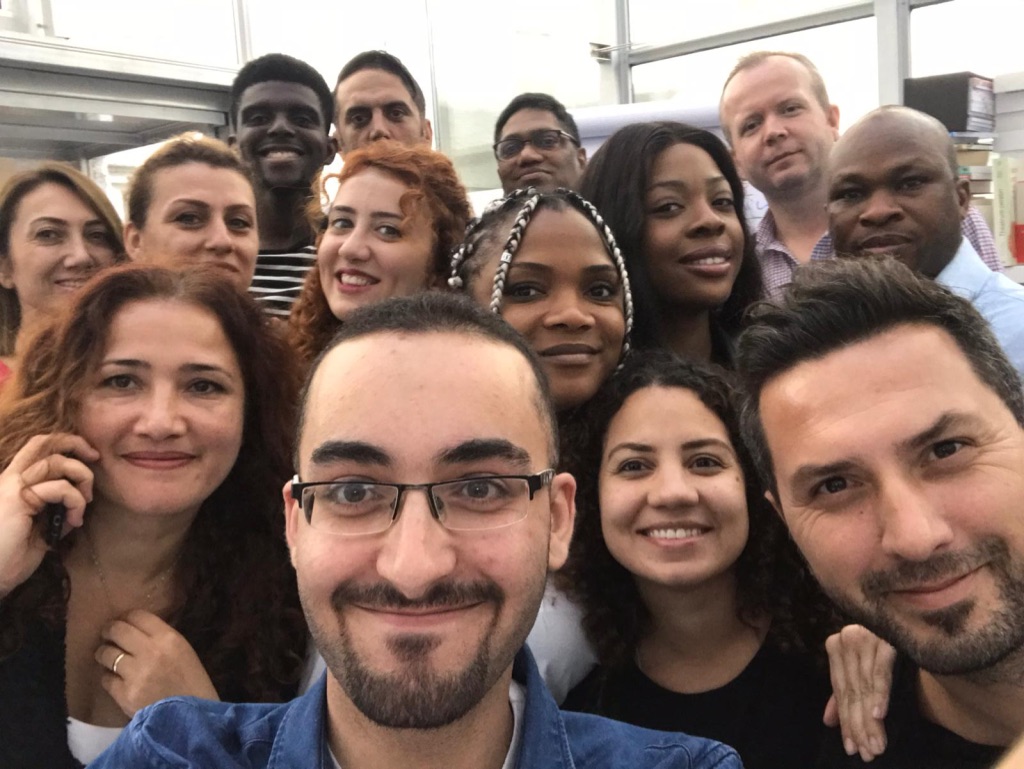 CONTRIBUTORS WANTED FOR OUR TEAM
We are looking for staff for our various cultural and art projects, for organisation, production and editing. Depending on the prerequisites, interests and skills as independent leader or as assistant.
WHAT
Depending on the area, this involves the production of content (photos, texts, articles), the organisation of events or assistance with productions (theatre, exhibitions, audiovisual works).
– Producing editorial contributions, texts for websites and articles
– Independently organise projects, events and workshops
– Coordinate communication for international projects (English) by e-mail and on the phone
– Conduct and prepare online meetings
– Documenting and taking minutes for projects
– Editing
– research
– If interested and trained, academic supervision of areas of history, media
You don't have to do everything, but you do have to be able to do some things, because our work requires a flexible approach to many topics and tasks.
HOW
Important are routine with office programs (Word, Excel), wonderful would be knowledge with WordPress and internet, perfect would be knowledge with graphic programs like Photoshop, InDesign and experience with teamworking software. Also experience as an editor, graphic designer, media designer will find creative tasks with us.
WHERE
Places of work are in Landsberg and in communities of the district Landsberg am Lech and Augsburg.
WHEN
This position is suitable for anyone who is enthusiastic about our projects and wants to work independently and creatively.
You can start immediately!
HOW MUCH
All work is on a fee basis and will be invoiced.
The amount of work varies from 10 to 30 hours per week, depending on the activity. Sometimes more, sometimes less. You should be flexible.
YES
Interested?
Then please have a look at our website to see what we do!
www.dieKunstBaustelle.de
We are looking forward to your applications!
info@diekunstbaustelle.de