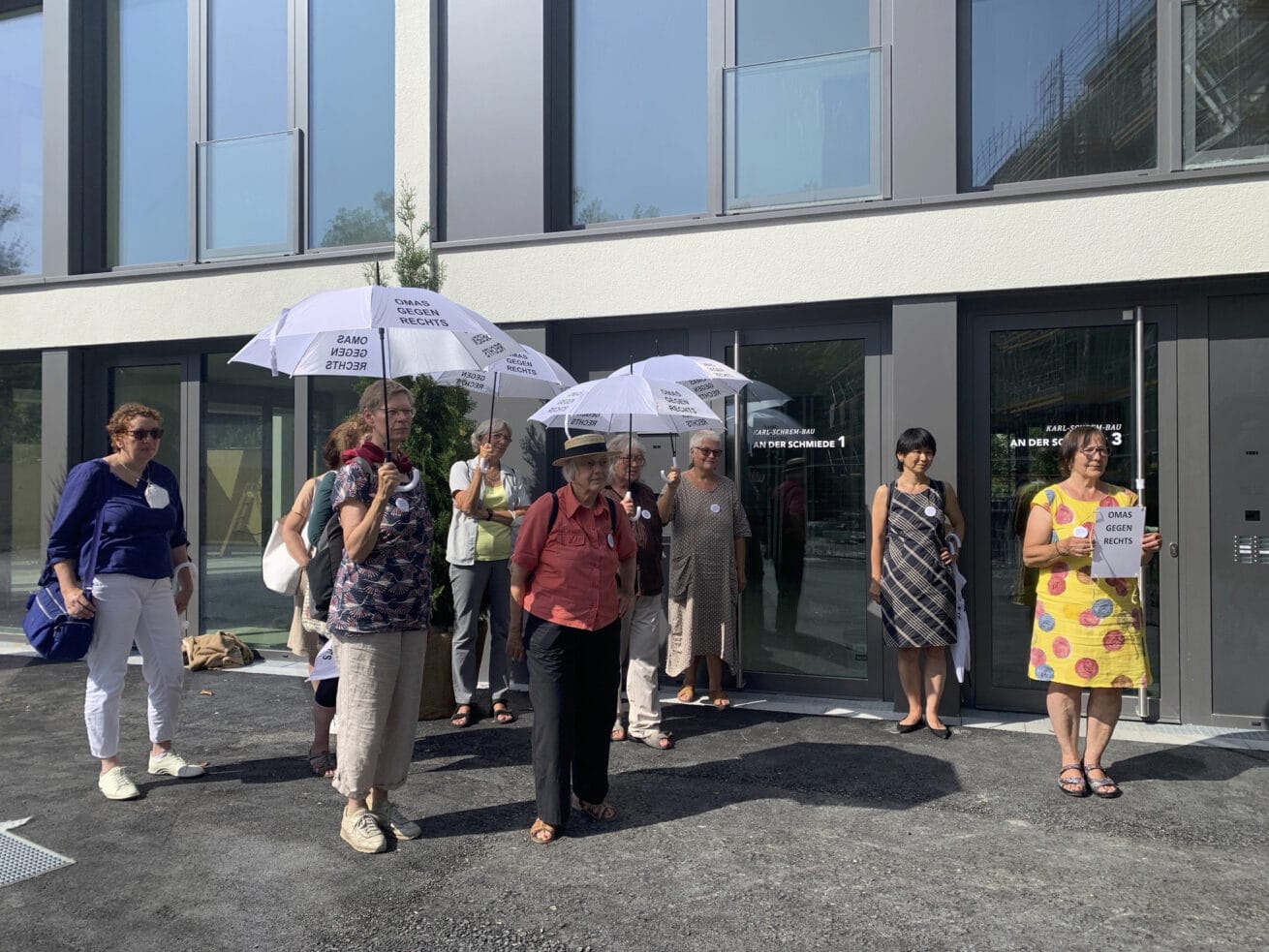 On Saturday 14 August 2021, members of "Omas gegen rechts München" came to Landsberg am Lech for a stocktaking and protest action.
The occasion of the protest action was the naming of a new building as "Karl Schrem Bau", director of the former plow factory (armament factory in the II. WK) and member of the NSDAP since 1937.
The public justification strategies, trivialization or toleration, by the city, press, letters to the editor and social media, have led to great concern outside of Landsberg. For the situation and a first information about the state of the culture of remembrance in Landsberg, a discussion about the culture of remembrance took place in addition to the tour of the former concentration camp subcamp VII.
This discussion is reproduced here as a documentary. Transcription of the discussion contributions is in preparation.
PARTICIPANTS OF THE DISCUSSION
Gabriele Triebel, MdL, Die Grünen
Dr. Edith Raim, historian, University of Augsburg, publications on Landsberg's Nazi history
Manfred Deiler, European Holocaust Memorial Foundation
Wolfgang Hauck, artist, socio-cultural projects of remembrance culture
ARTICEL
https://www.augsburger-allgemeine.de/landsberg/Landsberg-Landsberg-Omas-gegen-Rechts-protestieren-gegen-Karl-Schrem-Bau-id60302431.html 
https://www.merkur.de/lokales/landsberg-kreisbote/erinnerungskultur-muenchener-omas-gegen-rechts-zu-besuch-in-landsberg-90923520.html