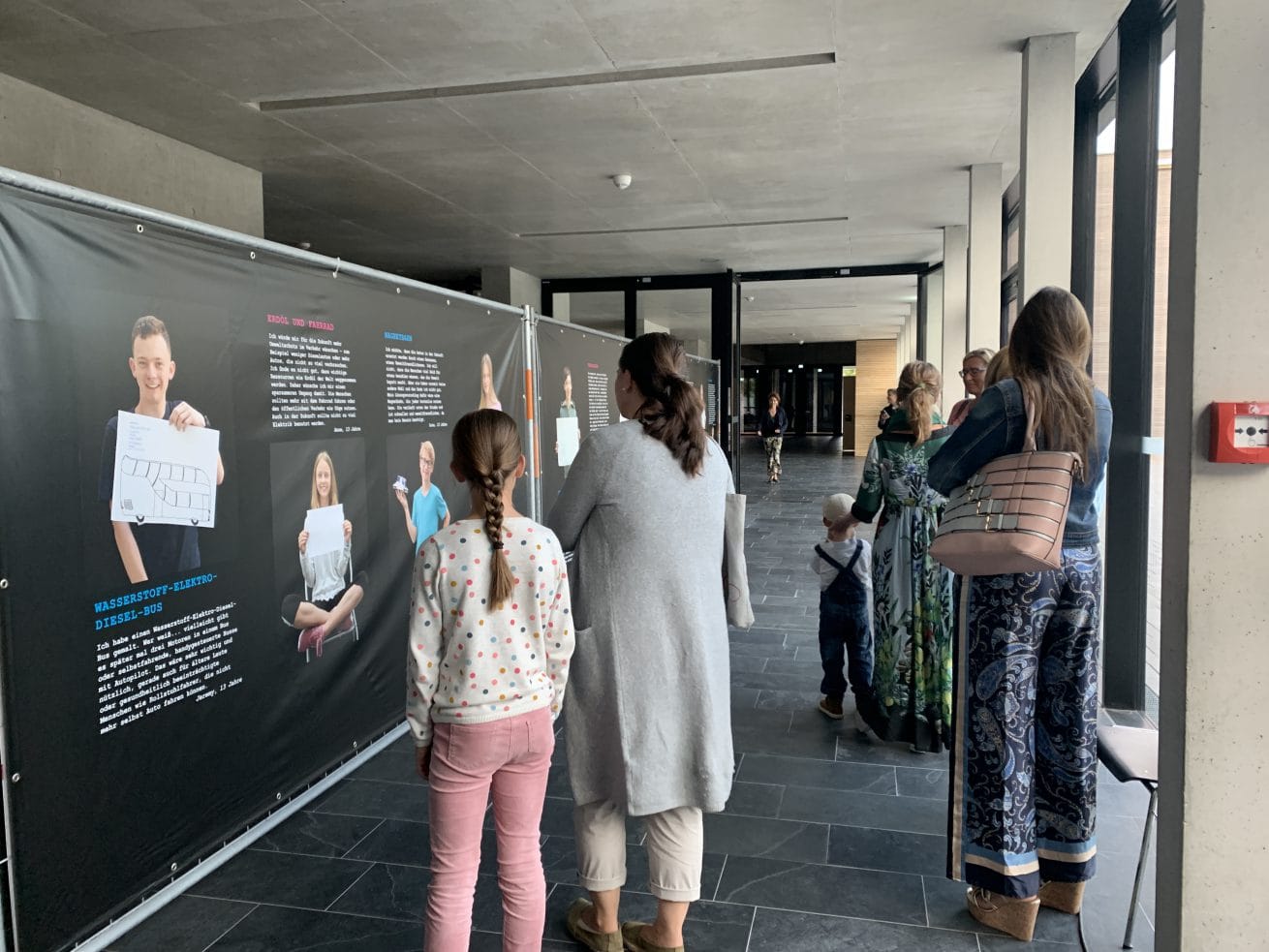 Exhibition
Turborances, Teleporter and Zendusonakan
Mobility in the 21st century
Duration
17.9. to 7. October 2019
Location
Aula of the Mittelschule Landsberg am Lech
Entrance: corner Holzhauser Straße and Hindenburgring
Parking
Parking of the "church to the holy angels"
Parking of teh "Dominikus Zimmermann Gymnasium"
Opening hours:
Monday 23.9., 30.9. and 7.10. each 6 pm – 8 pm.
Registration
However, registration is required as the house is normally locked at this time.
Registration: mittelschule@landsberg.deTraffic in 50 years
Entrace
Free entrance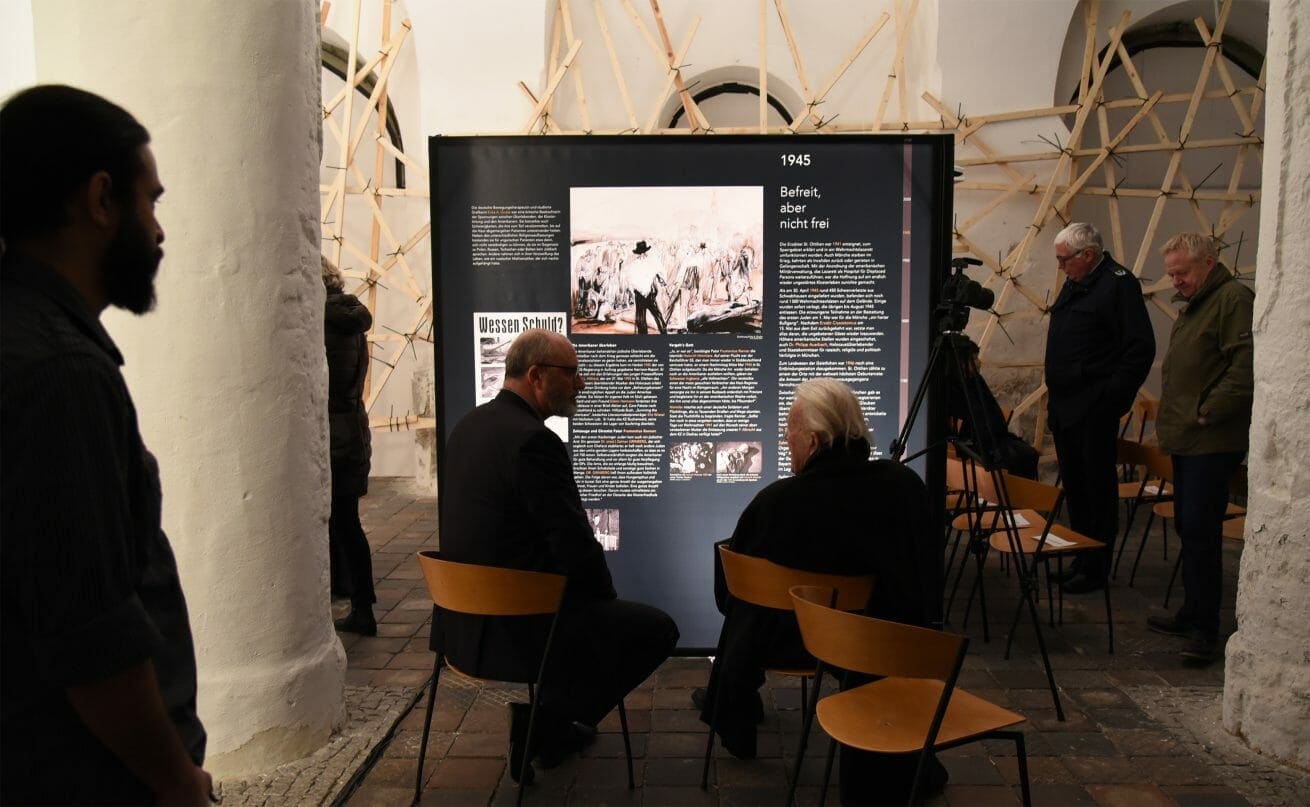 "From Lithuania to Landsberg" is the title of the exhibition, which shows the historical background of the Lithuanian Jews.
The exhibition can be seen until 4 April in the "Säulenhallke" in Landsberg.
The opening hours
Monday to Friday from 2pm to 6pm
Samsatg and Sunday 11am to 5pm.
and by appointment.
Guided tour
Guided tour with Karla Schönebeck can be arranged directly under:
Telephone +49 8191 940 96 35
Foto: Conny Kurz
Mittlerweile haben wir unser großes Abschlussevent hinter uns gelassen, die Ausstellung ist vorbei, die Werke sind zerstört. Was bleibt, sind wunderschöne Erinnerungen an eine tolle Zeit eines gemeinschaftlichen Arbeitens, gemeinsamen Kreativ-Seins und an einen guten Austausch miteinander.
Unser Projekt und dessen Ergebnisse sind auch bei den Ausstellungsbesuchern sehr gut angekommen. Auch die Mitmachaktion – jeder musste sich zunächst ein Objekt aus Karton bauen, um die Ausstellung überhaupt besuchen zu dürfen – hat allen nach anfänglichem Zögern großen Spaß gemacht. Und es ist kaum zu glauben, welch kreative Objekte konstruiert worden sind: Von Miniaturstühlen, wundersamen Hüten, Flugobjekten bis hin zu Spock-Ohren – alles war dabei. Dabei haben die Besucher selbst erfahren, welch eindrucksvolle Dinge man mit ganz einfachen Materialien erschaffen kann. "Man bastelt etwas eigentlich Sinnloses, und die Leute lachen einen an", freut sich Rainer aus Landsberg. Und Simone aus Untermeitingen findet es faszinierend, wie filigran und sogar plastisch man mit einem solch robusten Karton arbeiten kann. "Durch die Mitmachaktion kann man sich gut vorstellen, welchen Spaß die Teilnehmerinnen und Teilnehmer mit dem Projekt hatten", sagt Ulrike aus Landsberg.
Hannah und Sebastian, aus der 12. Jahrgangsstufe des IKG, haben mit ihrer Schule selbst mitgewirkt. "Das Endergebnis jetzt so zu sehen, ist aber noch einmal etwas ganz anderes", stellen sie fest – und sind begeistert. Cornelia und Bettina, Lehrerinnen an der Montessorischule Kaufering, die auch sehr aktiv mit ihren Schülerinnen und Schülern am Projekt teilgenommen hat, sind "begeistert und bereichert", wie sie selbst sagen. Besonders faszinieren sie die Kreativität und die Ideen, die die Schülerinnen und Schüler mit einbringen konnten. Aber auch die Freiheiten, die ihnen dabei gelassen wurden. "Es ist gut, dass die Schülerinnen und Schüler mal sehen: 'Hier entsteht etwas richtig Tolles, wenn Ihr Euch frei und vertieft mit etwas beschäftigt'."
Das Zerstören als Abschlussaktion war zwar für viele Besucher und Teilnehmer traurig, da ja sehr viel Arbeit in den Werken steckte und diese so kunstvoll und gelungen waren. Wie zum Beispiel der 11-jährige Jonas aus Landsberg. Er hätte sich gewünscht, dass die Werke mindestens noch eine Woche ausgestellt würden. Dennoch fand er die Zerstörungsaktion "cool". Insgesamt wurde das Prinzip und die Absicht, die dahinter steckte, durchaus verstanden. "Ich finde es erleichternd und befreiend", sagt die 23-jährige Leandra aus Graben. "Man hat etwas gemacht, das schön ist. Im Moment des Höhepunktes, in dem Moment, wo es am schönsten aussieht, wird es wieder kaputt gemacht. Durch diese Einmaligkeit gewinnt das Projekt noch einmal an Bedeutung. Man konnte etwas sehen, dass man so nie wieder sehen wird. Außerdem: Wie heißt es so schön? Man soll nicht zu viel altes Zeug mit sich herumschleppen!"