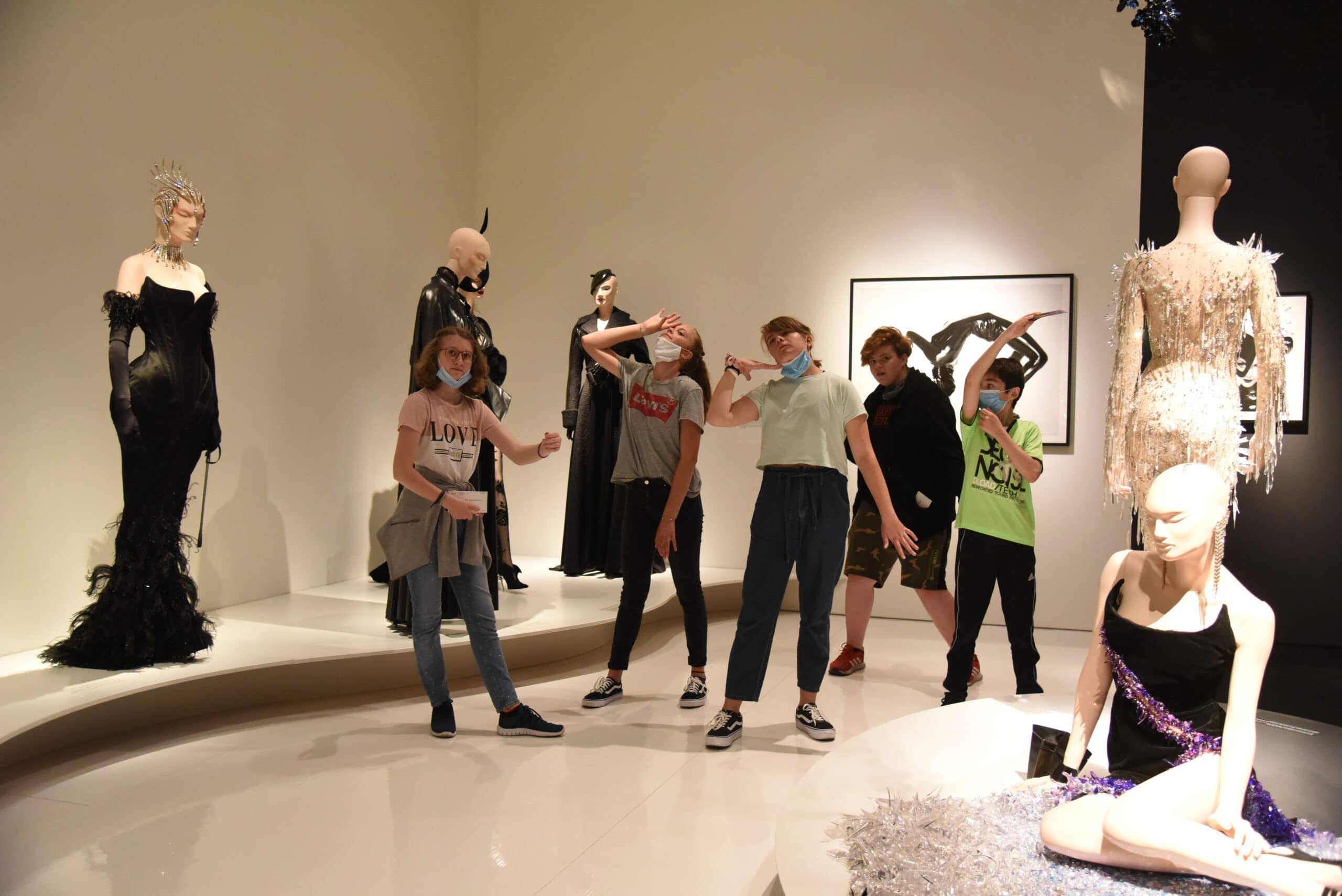 Future Fashion 222.0
A trip to the exhibition in Munich:
Thierry Mugler
Hypokunsthalle Munich
https://www.kunsthalle-muc.de/ausstellungen/details/mugler/
"The exhibition Thierry Mugler: Couturissime presents around 150 haute couture and prêt-à-porter outfits by the visionary couturier, director, photographer, perfumer and dancer, most of which have never been exhibited before, as well as accessories, stage costumes, videos, almost unknown design drawings and archive materials. Numerous works by famous fashion photographers round off the show".
With a group of our workshop participants we were able to visit a special exhibition.
"Cool" – the commentary by Maja. There is nothing to add to it.