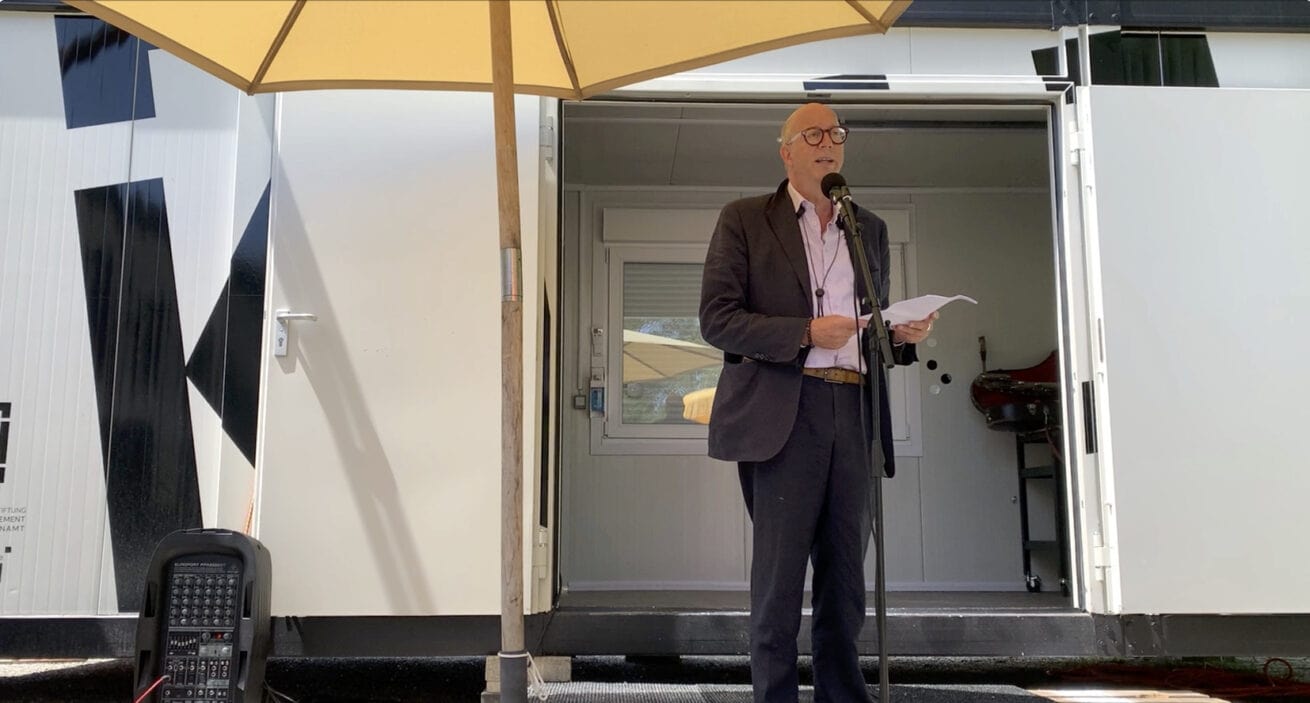 "Urban Gartln", "Rum Stierln" and other projects enrich the "Diaßner Kultua".
Landsberg/Dießen: The Kultainers have arrived in Dießen and anyone who thinks it is a continuation of what was initiated with the Kultainer in Geltendorf is mistaken. Workshops for theatre, editorial work, cinema, lectures and handicrafts form a diverse framework for a summer programme around the Kultainers.
The aim of the Kultainer became clear in the welcoming speech by Mayor Sandra Perzul.
For the kick-off, cultural officer Michael Lutzeier gave a lecture on "the Diaßner Kultua". In his historical excursion, the pointedly Bavarian lecture on the concept of culture began with the "G'scheithaferl aus Königsberg" and its distinction between culture and civilisation, before moving on to Schopenhauer and Ernst Cassirer and landing back in the midst of Diessner life: With "de Klosterleut", the fishermen, the painters, writers and musicians, the "Zuagroasten" and tourists.
This unique, historically developed mixture shapes and nourishes Dießen's culture, says Lutzeier. This togetherness and the careful and friendly interaction are the beginning of culture. Lutzeier's idea of cultural paths has now been implemented in the HistoryApp.
Watch the video: