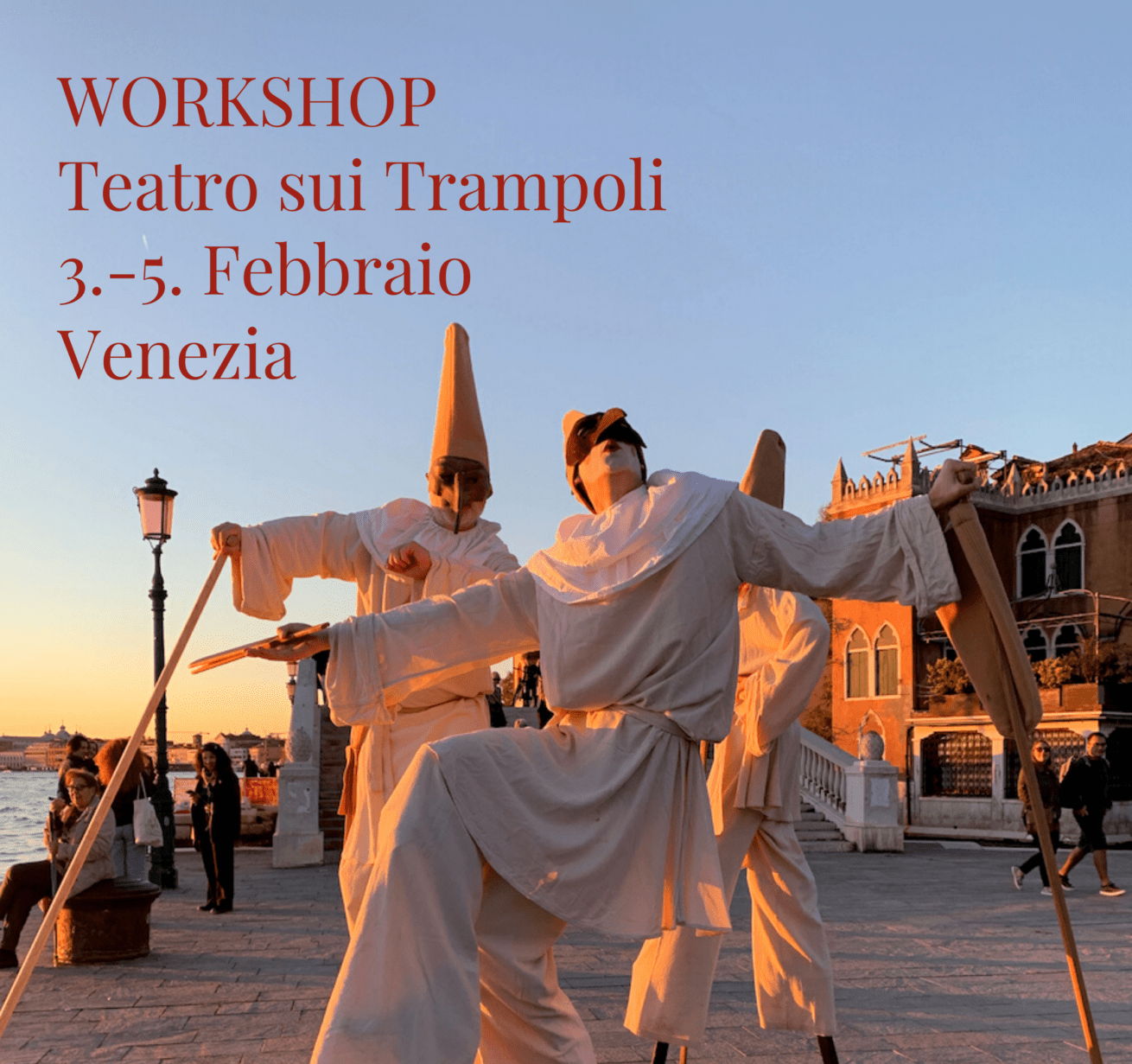 Workshop Theatre on Stilts in Venice
3.-5 February 2023
WE INVITE YOU!
The Stelzer – Italian for "Il Trampoliere" – are one of the leaders with theatre on stilts.
They are in the process of setting up a new company in Venice.
Join in!
IMPRESSIONS FROM VENICE, NOVEMBER 2022
INFOTMATION WORKSHOP STILTS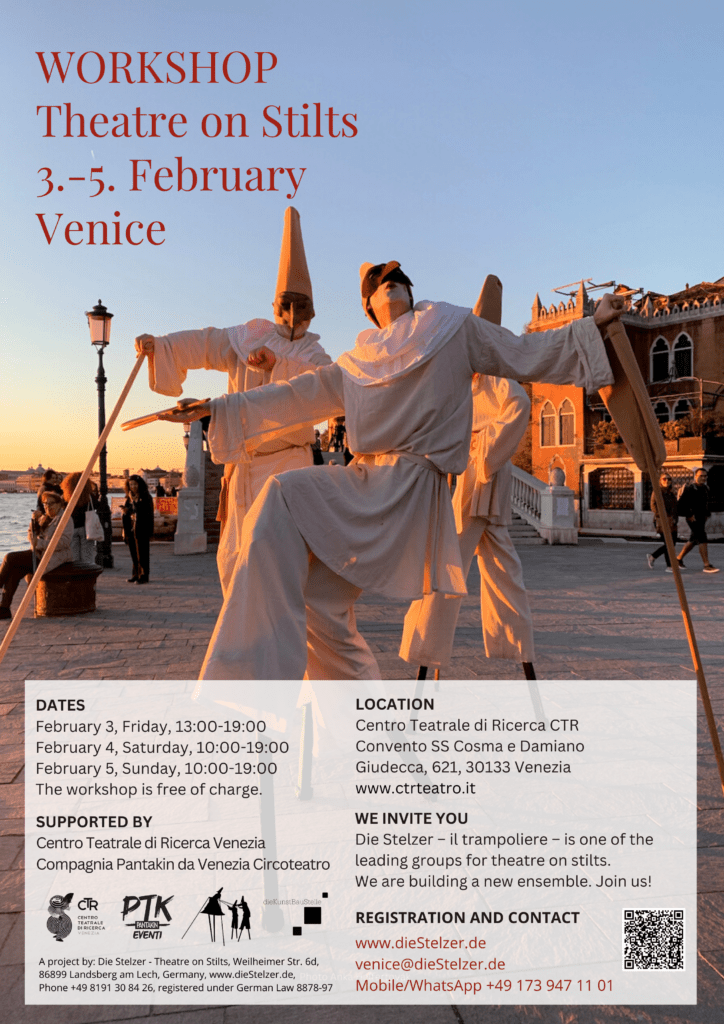 STILT WORKSHOP DATES
February 3, Friday, 13:00-19:00
February 4, Saturday, 10:00-19:00
February 5, Sunday, 10:00-19:00
The workshop is free of charge.
SUPPORTED BY
Centro Teatrale di Ricerca Venezia
Compagnia Pantakin da Venezia Circoteatro
dieKunstBauStelle e.V.
LOCATION
Centro Teatrale di Ricerca CTR
Convento SS Cosma e Damiano
Giudecca, 621, 30133 Venezia
Registration
#stelzen #stilts #venezia #vencie #stiltsinvenice #trampoliere -teatrosuitrampoli #theatreonsilts #diestelzer #trampolieriedivenezia