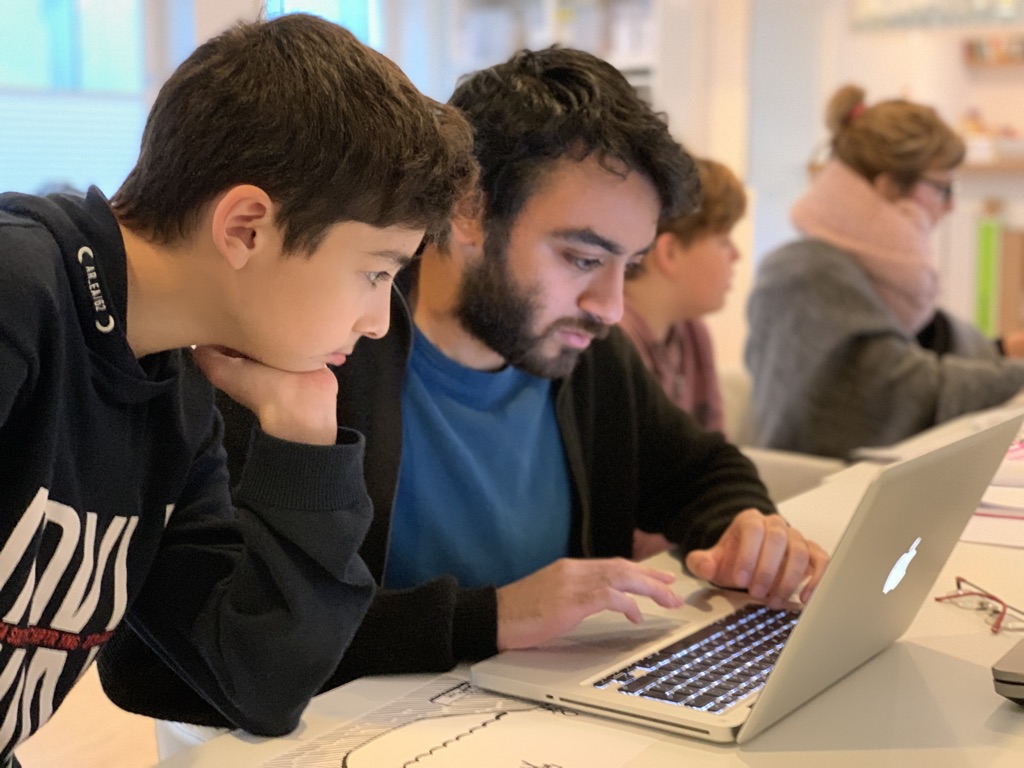 Before opening of exhibition, in our office, we had a lot of
workshop with children. It was twice a week. We provide also pizza, drinks and snacks for children, to make them fully motivated. The aim of the workshop is to collect information about 'local people about construction of new bridge' and also collecting students' own ideas about new bridge. In all workshops, they were happy and I think they are all great team-players.
I could not attend all of the workshops because of my German course or I attend late. Children divided into groups, we prepared microphone and recording devices for them, and they made a lot of interviews about 'new bridge ideas for Landsberg' with local people. The other groups stayed in the office and talked each other or played games.
Sometimes the weather was not good, sometimes it was sunny, some of the students were quite shy, some of them were brave to make interview but they are all motivated and happy in all conditions. After they completed all of the interviews, they prepared their own ideas for new bridge. They painted it on a papers that we gave, and took a little notes. The ideas of the children were too creative and some of them were really logical that made me surprised. We collected all of these paintings to prepare them for our exhibition. With all children we took a photo and distributed our exhibition's poster to the shops in Landsberg. I helped some children to write information of their paintings in German language.
I found that the students are all great team- member and they have logical opinions about everything. Also they are all friendly and funny, sometimes they made us tired but it is normal. I had a good relationship with the students, I tried to speak with them mostly in German but when we stuck, they all have good English knowledge, we spoke in English. It improved me a lot also the pizzas were delicious.
Text by Ata Yigit Sevdi