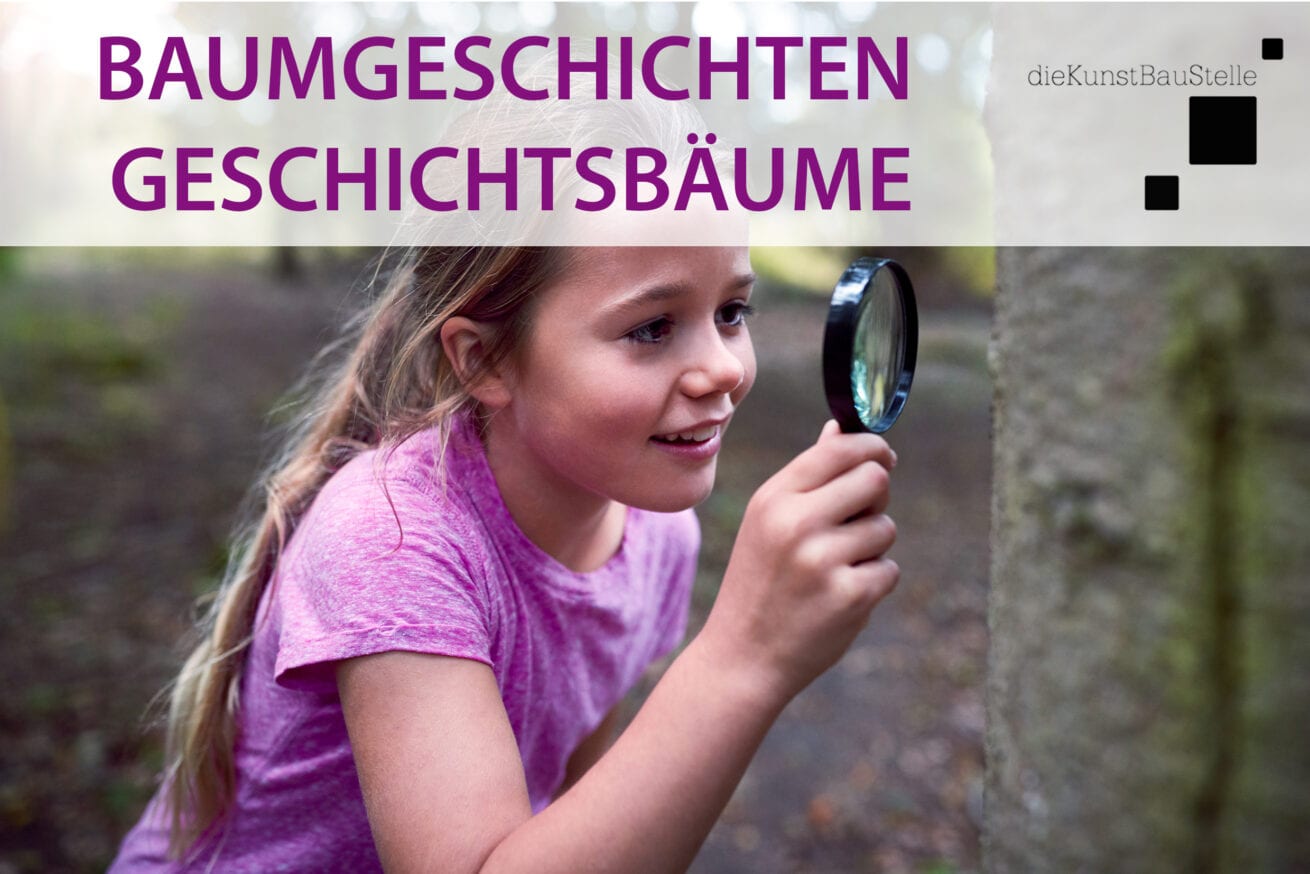 TREE STORIES
HISTORY TREES
Media project during the summer holidays 2020
Register now!
The association dieKunstBauStelle offers a holiday project for young people in Landsberg.
Together with the secondary school Landsberg a new holiday project for young people is starting.
A media project to tell the history and stories of Landsberg.
Within the framework of the project series "Türkenmariandl" the socio-cultural association dieKunstBauStelle offers a new open holiday project for Landsberg children and young people.
"We would like to set out with young people to continue a work that began back in 1998 – when pupils at Landsberg secondary school mapped the trees along the eastern city wall," says Wolfgang Hauck, project initiator and chairman of the association.
The young people can be creative and give free rein to their imagination. For example, researching legends and sagas around the trees.
Each tree should tell its own story – which is recorded in sound recordings and videos. They can also be curious to hear what the sound of a tree bark sounds like. Sound collages will be recorded for this purpose. "A nature installation that we would like to enrich with comments, videos and other ideas," says Wolfgang Hauck.
The result will be a virtual reality presentation that will invite visitors to experience and take a new form of walking.
In this way, this little-noticed "botanical garden of Landsberg" on the city wall will be revived and discovered. Directly on site or online with VR presentations.
The project, which is being carried out in cooperation with the Landsberg secondary school, is freely accessible and designed as a holiday project for Landsberg's young people. The participation is free of charge.
MEETINGS
A first meeting will take place on Monday, August 3, at 14:00 at the Bayertor.
REGISTRATION
Who is interested: Just send an e-mail to
info@dieKunstBauStelle.de
PROMOTION
The project is supported by the program "Kultur macht stark" of the Federal Ministry and "Mein Land, Zeit für Zukunft" of the Turkish community in Germany.
#kulturinlandsberg #diekunstbaustelle #baumgeschichten #landsbergamlech #mittelschulelandsberg #kulturmachtstark #TGD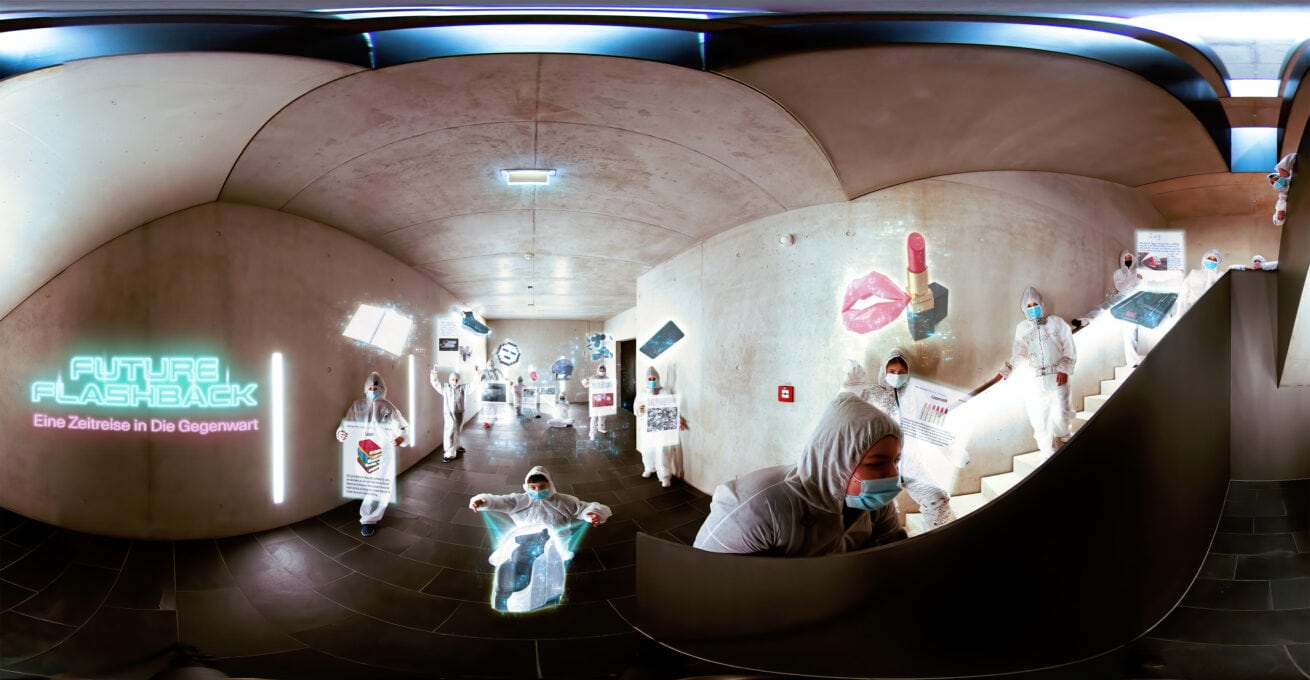 A new view of the present
Project Future Flashback – a journey into the present
"And how do you see the present now?"
With our brand new project "Future Flashback" we have started a time travel into the present: From the future, from the year 2220, we travel back into the past, into the year 2020. In other words, into the present. We explore objects, everyday situations and explore life in the year 2020, which is sometimes funny and mysterious. In the year 2220, for example, people have long since been wearing implanted chips that take over all the functions that we now have to perform with our mobile phones.
Some of us think that's really great. But others are also critical of the whole thing. And ask themselves: How much technology is actually good for me? Isn't that something you lose as a result? Be that as it may: The project has made a difference to all of us. Namely, it made us think. And that we see the world differently somehow.
Some see the future in a rosy light, because everything is much more practical. Like Nicole. She sees the world a bit differently now, for example the thing with the implanted chips: "It would be cool if it worked like this – for example, when it comes to money: You wouldn't lose your money so quickly if the payment was processed via the chip," she says. Phillip also says: "After spending a month thinking about the future and inventing things yourself, you realize that some technical achievements – like a hoverbike, for example – would be more enjoyable. If I had that now, a lot of things would be easier."
Others have a more neutral point of view. But they too now see the world from a completely different perspective. "I see the world with completely different eyes now", says Maya. "For example, when I walk around and look at an object, I think: Nowadays this object has a certain meaning. What if in the future it has a completely different meaning?"
And still others doubt this world from the future. "I find the world better the way it is now," Lisa says. "When everything is so perfect, it's kind of boring, too. You have nothing to work on anymore, because everything is just there." And her friend Paula joins her: "A perfect world is no longer great." And yet she thinks it's better in the year we're in now.
Photo: Wolfgang Hauck
Photo editing: Gonzalo Orce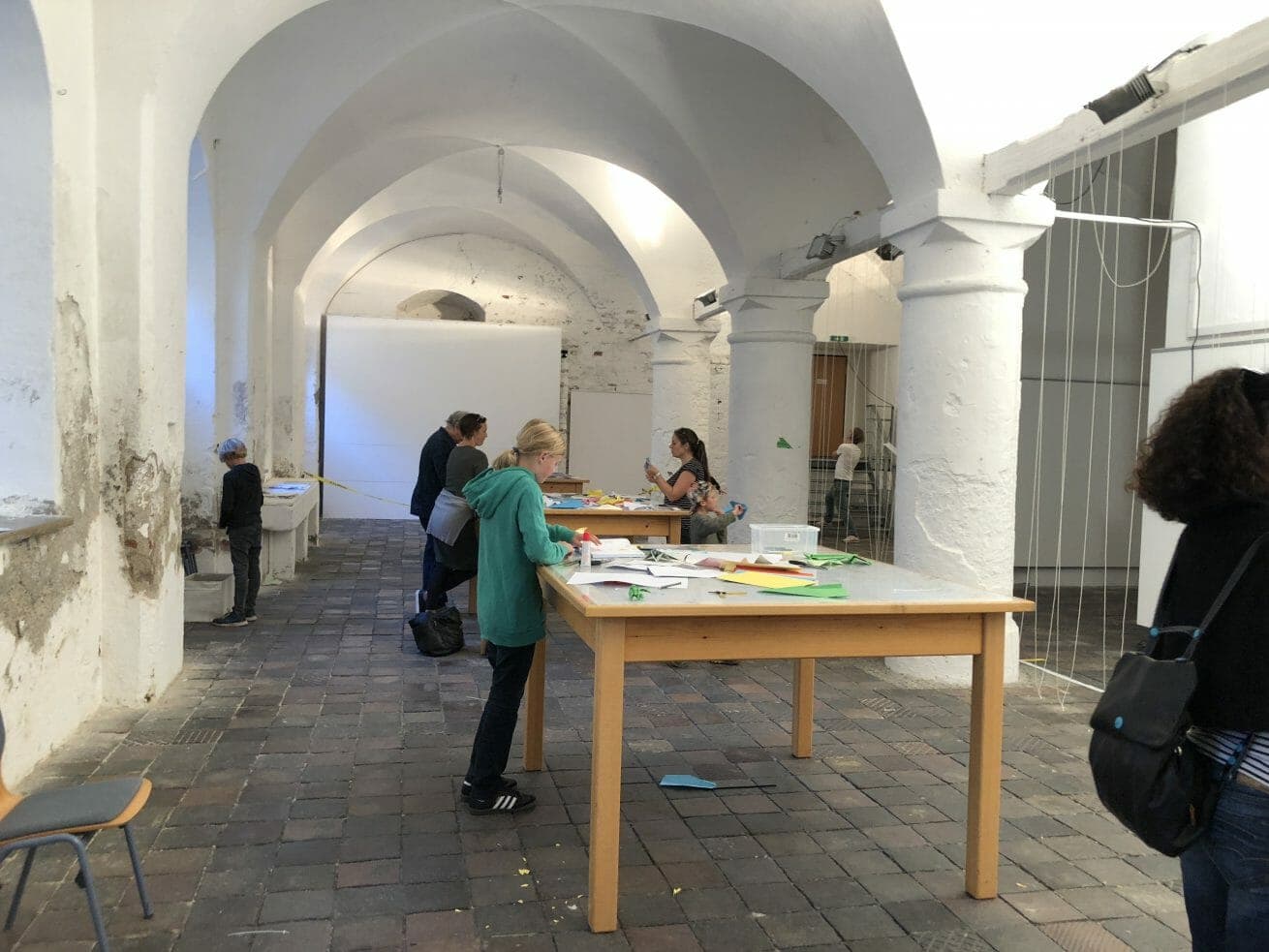 Fliang 2019 – Mobility concepts for the future
Following on from our paper airplane competition last year, our current youth workshops also deal with the topic of "flying" in the broadest sense. The children show us how they imagine mobility in the future. Really great futuristic possibilities have been created that show us how traffic in cities could perhaps soon be handled. And with what spectacular flight or driving models one will be able to move around.
Whether teleporters, flying skateboards, electric scooters that can be operated via mobile phone: There are always new and ever more imaginative ideas, some still a little vague, others already very precise and mature. Whether this is realistic and whether it would be feasible at some point is not important.
After all, Alois Wolfmüller couldn't imagine back then that there would actually be airplanes, and above all, in what form and to what extent people fly nowadays. Nevertheless, he thought about flight models, put them down on paper and developed them.
And he never doubted his ideas. When it comes to visions, nothing should stop you. Because only if there are people with imagination, imagination, visions and a strong will, something can move forward, things can be created new.