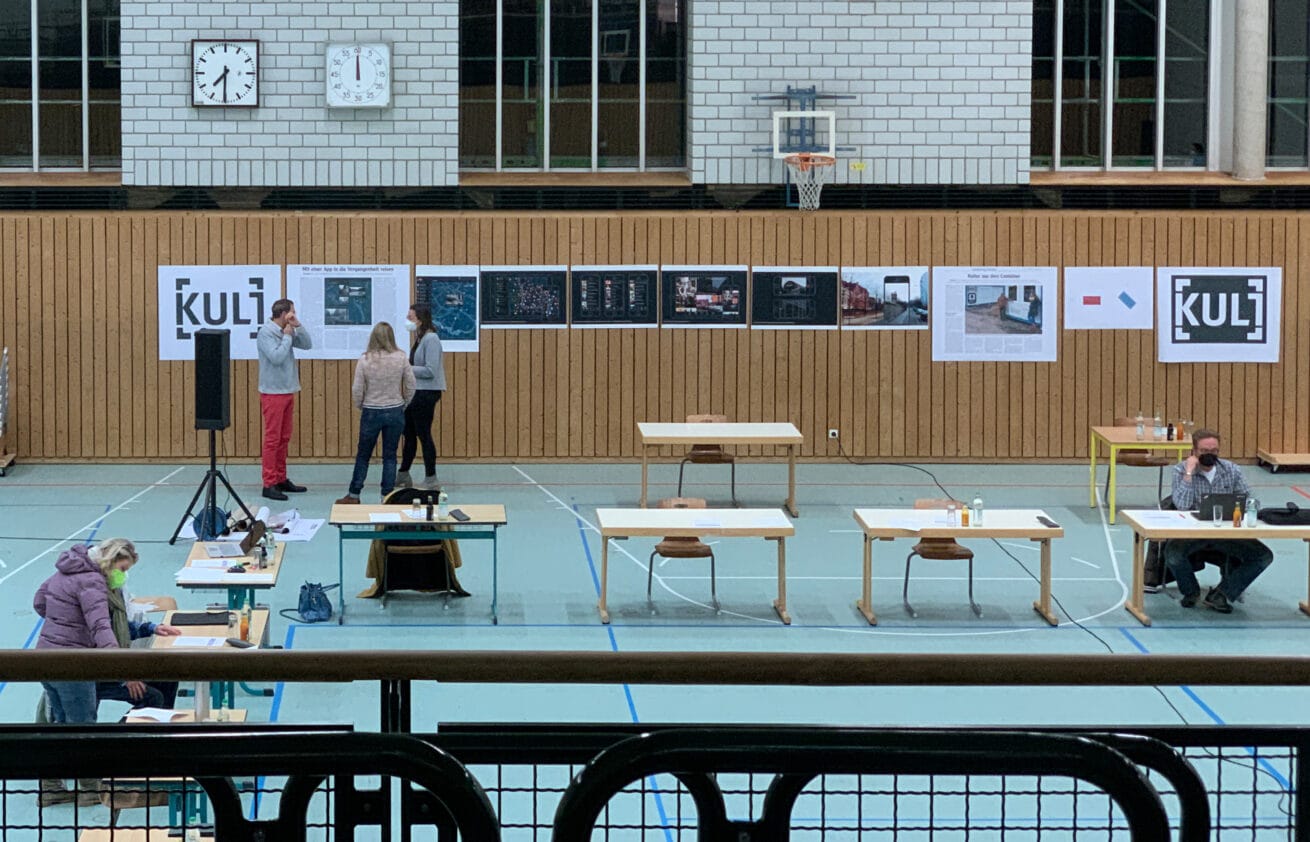 Municipality of Schondorf supports LandsbergHistoryApp
On the long agenda of the municipal council meeting of 24 March 2021 was the presentation of the LandsbergHistoryApp and Kultainer projects.
The presentation of the project by Wolfgang Hauck, dieKunstBauStelle, Dr. Silvia Dobler, Cultural Officer, and Anke Neudel, Events Officer of the municipality, was received and welcomed with great approval.
Silvia Dobler already presented the first topics that could be produced with the app and in the Kultainer. The skater scene in Schondorf also plays a role.
Anke Neudel has already suggested a suitable and prominent location: in the lake area.
A location that is central, popular, and easily accessible for all people of  Schondorf, after all, all groups of the population should be able to meet there and have the chance to participate.
So it is not surprising that the local council unanimously decided at 21:45 to participate in the projects.
Photo: Wolfgang Hauck, meeting room of Schondorf municipal council with presentation of LandsbergHistoryApp