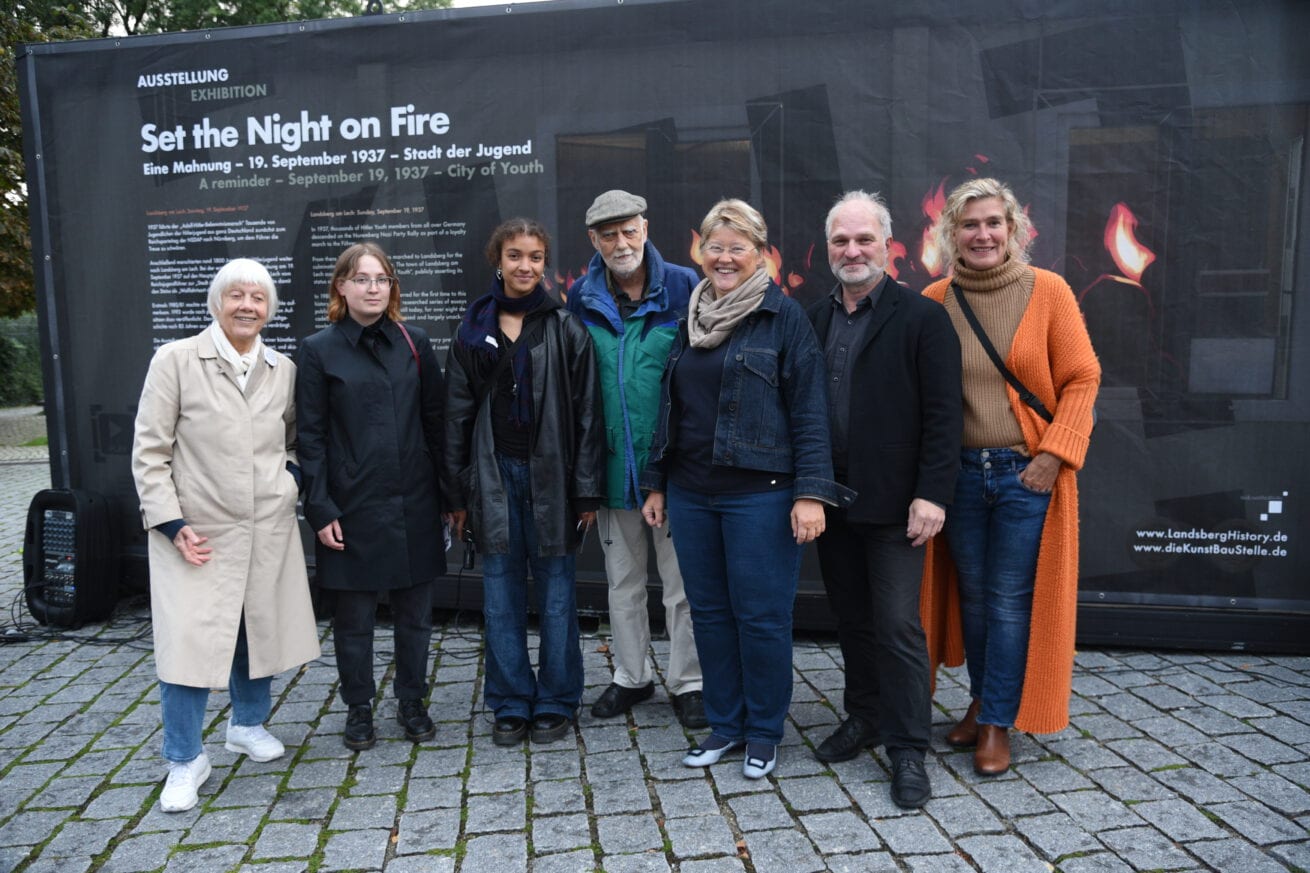 SET THE NIGHT ON FIRE –
STADT DER JUGEND
Exhibition and reminder
RECORDING
Listen to the recording of the opening on Friday, September 16, 2022 in Landsberg am Lech.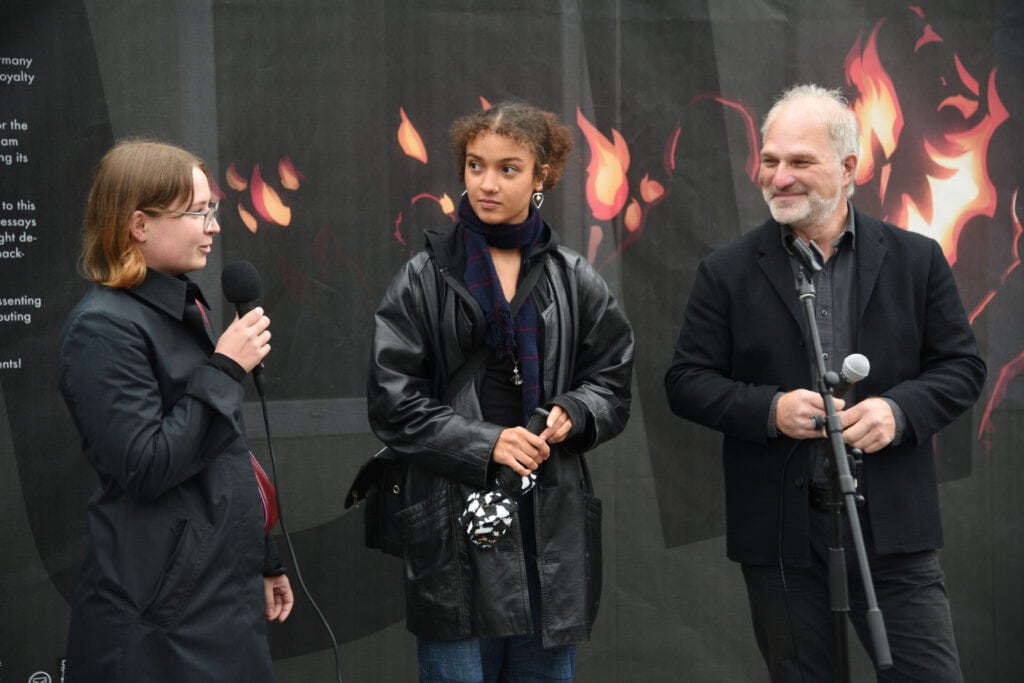 Katharina Neuhaus, Vivian Klimm, wolfgang Hauck / Foto Conny Kurz
SPEKAER
It speaks in the following order:
+ Recording of a survey in Landsberg February 2022
+ Wolfgang Hauck
+ Vivian Klimm
+ Katharina Neuhaus
+ Dr. Edith Raim
+ Manfred Deiler
+ Gisela Marx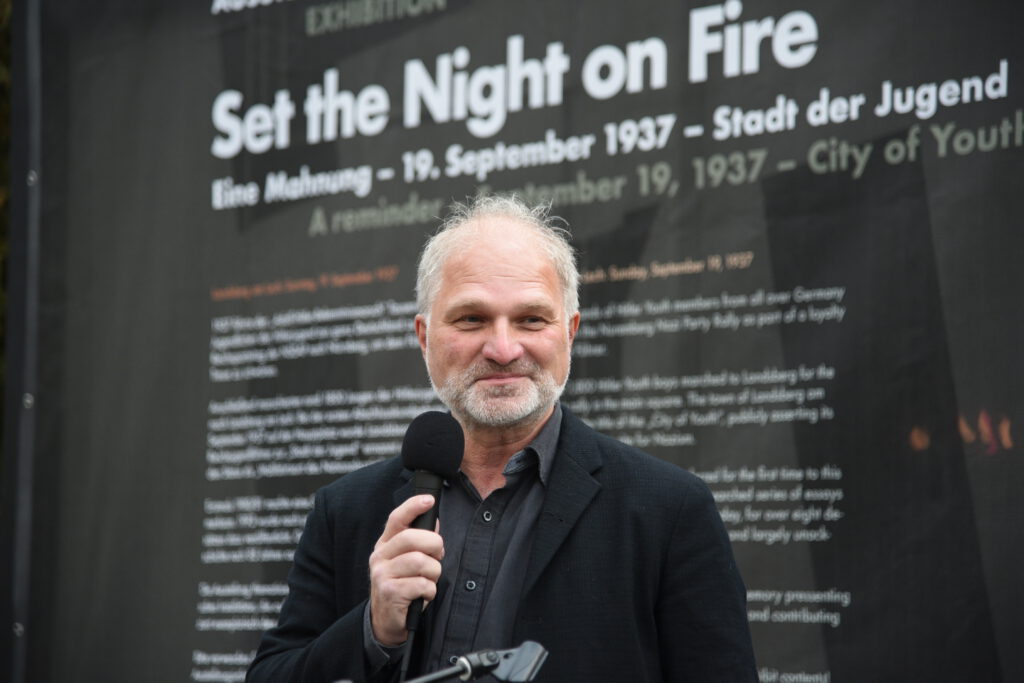 Wolfgang Hauck / Foto: Conny Kurz
EXHIBITION
The exhibition will be on display at Infanterieplatz in Landsberg until October 9.
Opening hours will be published on the website.