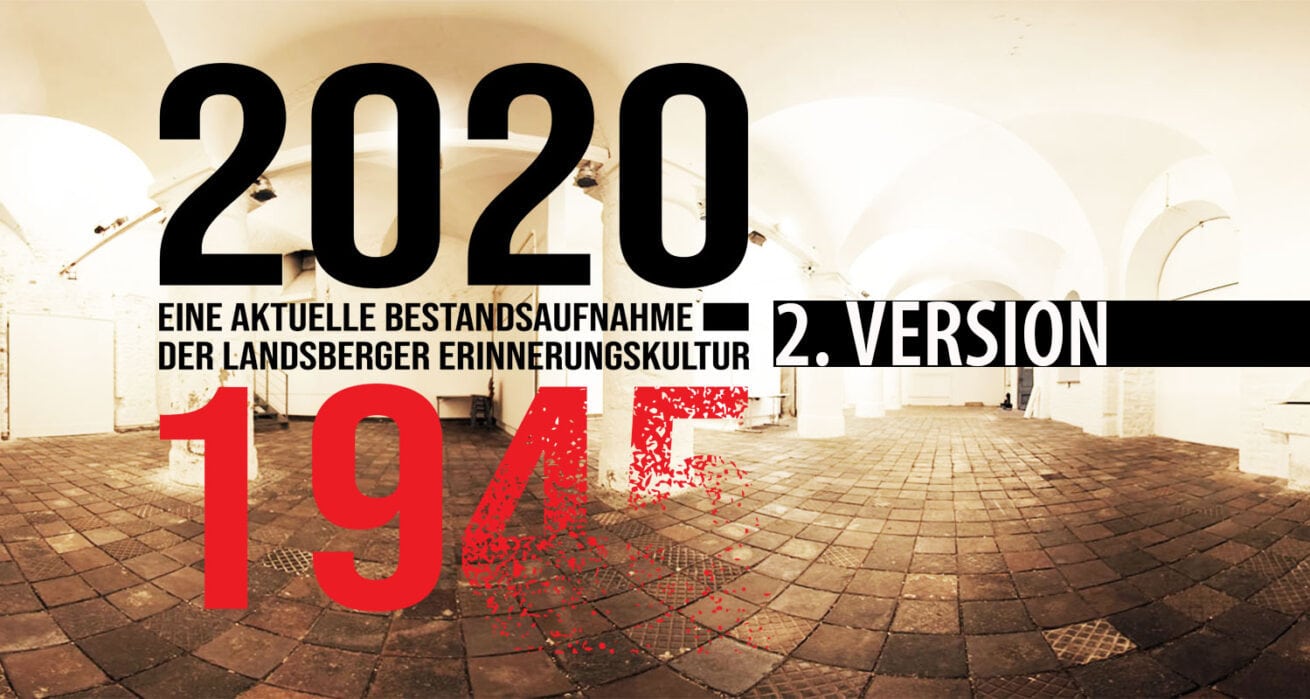 2020-1945: A CURRENT INVENTORY OF THE LANDSBERG CULTURE OF REMEMBRANCE
*** The exhibition has been expanded and extended until 31.12.2020 ***
The exhibition shows the invisible and yet present.
75 years after the end of the Second World War.
EXPANSION FROM 1.11.2020
The exhibition has been extended and now also shows the 360° documentation of the exhibition "From Lithuania to Landsberg".
This exhibition by Karla Schönebeck (idea, concept and text) and Wolfgang Hauck (design and realisation) was shown at the "Wolf Durmashkin Composition Award" 2018 in Landsberg and afterwards at Boston College in Boston (USA).
"The exhibition 'From Lithuania to Landsberg' is a search for traces, in the course of which the paths of victims and perpetrators cross several times and, last but not least, come full circle at the Lech River." Karla Schönebeck
PERSPECTIVE OF THE EXHIBITION 2020-1945
For some, a long time ago, for others just over and still much too close.
How does a city and its society deal with the culture of memory?
What is visible, what is not?
What is done, what is omitted?
What is conscious, what unconscious?
What is there without being visible?
The digital exhibition rooms open up online, 3D animations invite discovery through VR glasses.
In this way, a digital exhibition that is not really there can still be experienced.
Can this virtual reality be an image of our collective memory?
Step into a room that is only apparently empty and decide for yourself!
The exhibition is free of charge.
INFORMATION ABOUT THE EXHIBITION
The video of the opening, a catalogue, press releases and further information can be found on the website: www.LandsbergHistory.de
SUPPORT
Hans Heinrich Martin Foundation, theKunstBauStelle e. V.
IDEA, CONCEPT AND REALISATION
Virtual experience spaces by Wolfgang Hauck
HASHTAG
#landsberghistory; #kulturinlandsberg; #diekunstbaustelle; #landsberg; #erinnerungskultur; #75jahre #litauennachlandsberg #fromlithuaniatolandsberg #wolfganghauck #virtualexhibition #vrexhibition #digitalexhibition #1945exhibition