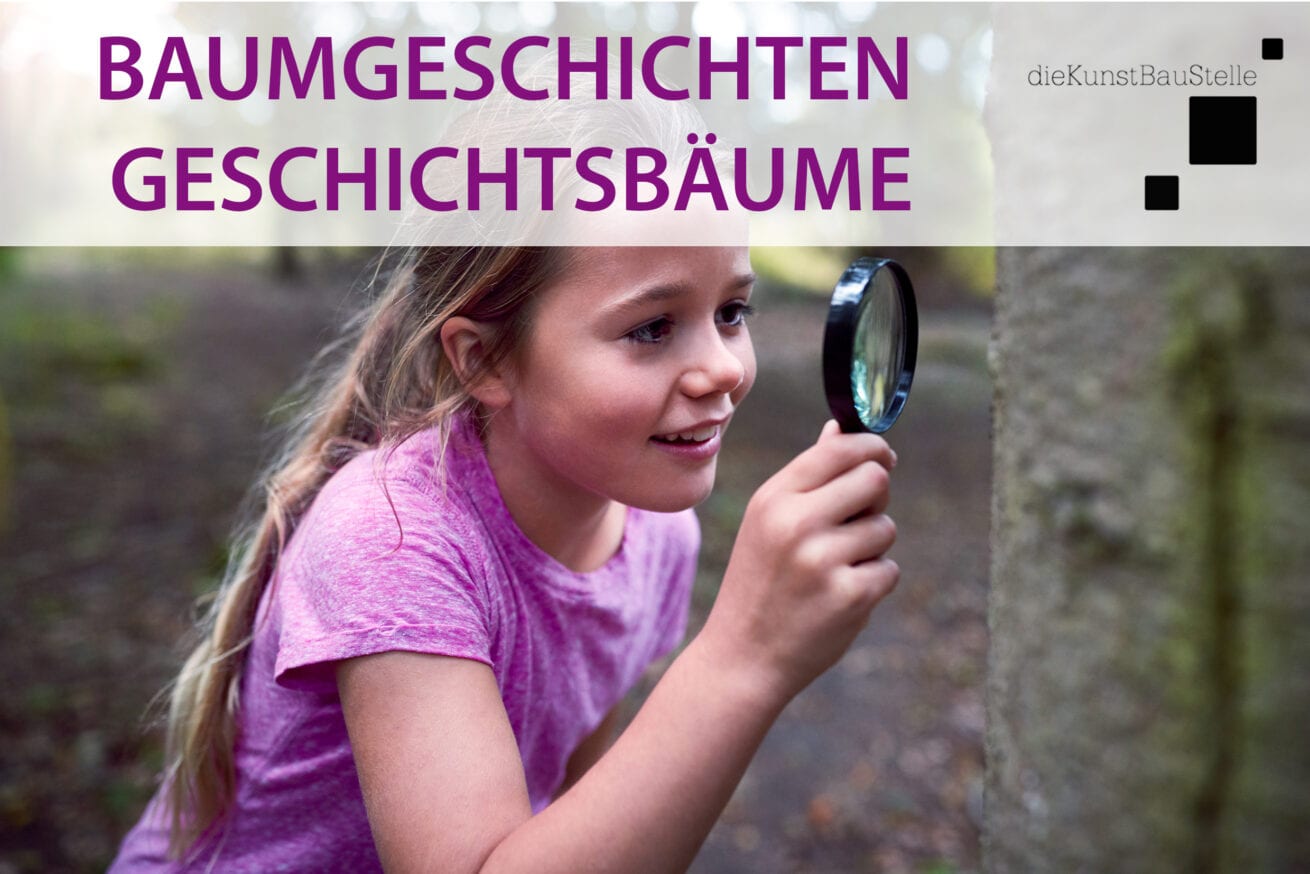 TREE STORIES
HISTORY TREES
Media project during the summer holidays 2020
Register now!
The association dieKunstBauStelle offers a holiday project for young people in Landsberg.
Together with the secondary school Landsberg a new holiday project for young people is starting.
A media project to tell the history and stories of Landsberg.
Within the framework of the project series "Türkenmariandl" the socio-cultural association dieKunstBauStelle offers a new open holiday project for Landsberg children and young people.
"We would like to set out with young people to continue a work that began back in 1998 – when pupils at Landsberg secondary school mapped the trees along the eastern city wall," says Wolfgang Hauck, project initiator and chairman of the association.
The young people can be creative and give free rein to their imagination. For example, researching legends and sagas around the trees.
Each tree should tell its own story – which is recorded in sound recordings and videos. They can also be curious to hear what the sound of a tree bark sounds like. Sound collages will be recorded for this purpose. "A nature installation that we would like to enrich with comments, videos and other ideas," says Wolfgang Hauck.
The result will be a virtual reality presentation that will invite visitors to experience and take a new form of walking.
In this way, this little-noticed "botanical garden of Landsberg" on the city wall will be revived and discovered. Directly on site or online with VR presentations.
The project, which is being carried out in cooperation with the Landsberg secondary school, is freely accessible and designed as a holiday project for Landsberg's young people. The participation is free of charge.
MEETINGS
A first meeting will take place on Monday, August 3, at 14:00 at the Bayertor.
REGISTRATION
Who is interested: Just send an e-mail to
info@dieKunstBauStelle.de
PROMOTION
The project is supported by the program "Kultur macht stark" of the Federal Ministry and "Mein Land, Zeit für Zukunft" of the Turkish community in Germany.
#kulturinlandsberg #diekunstbaustelle #baumgeschichten #landsbergamlech #mittelschulelandsberg #kulturmachtstark #TGD