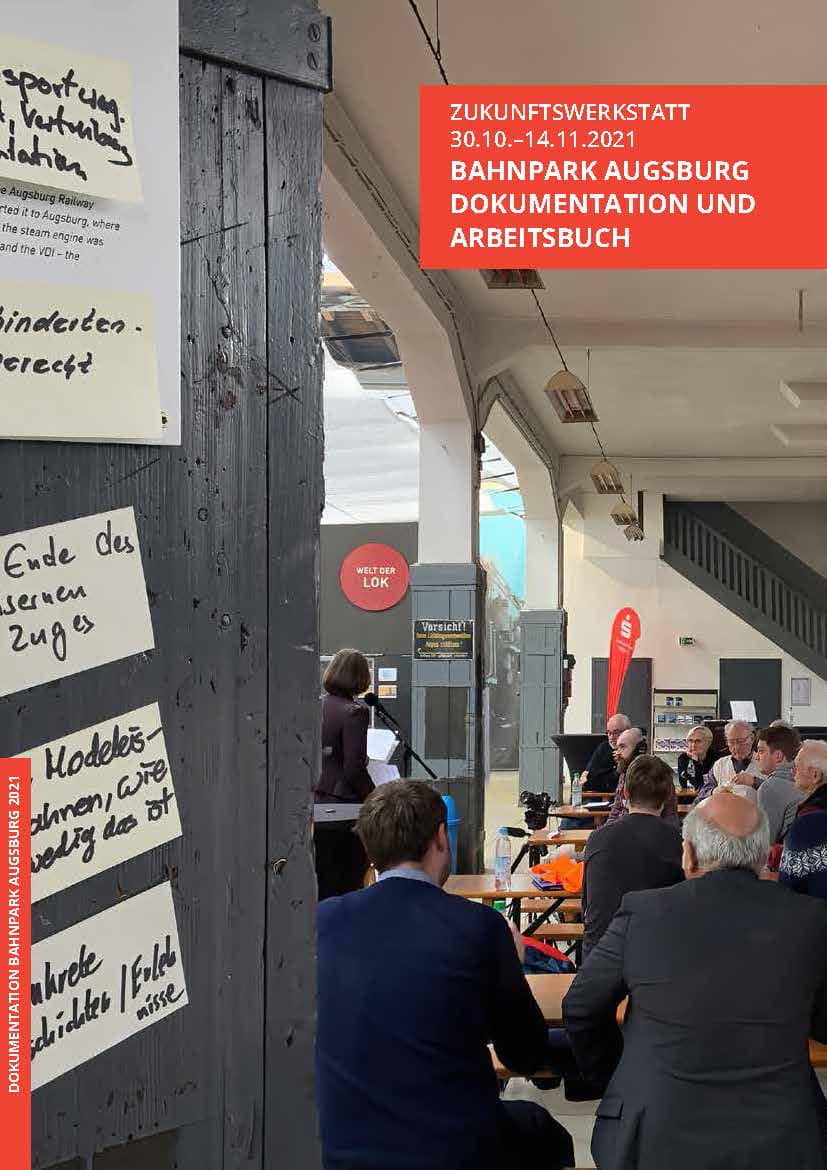 The documentation is ready!
The team of the association dieKunstBauStelle has created a comprehensive documentation from the results FUTURE WORKSHOP BAHNPARK AUGSBURG from November and December 2021. It will be presented together with Bahnpark Augsburg gGmbH in March.
In it, multimedia content such as videos, audio contributions and documents can also be accessed online via QR codes.
The 116 pages contain statements from politics, business, architecture, urban planning and culture, as well as ideas and sketches for the development of an exhibition at the Bahnpark.
On the one hand, it is about the development of a laboratory for European history, the Rundhaus Europa, on the other hand, it is also about the entire development of the Bahnpark in the new quarter.
That is why Wolfgang Hauck, initiator of the project, has also conceived the documentation as a workbook in which to continue writing, collecting notes and ideas and working on them.
The printed documentation is available
At the Bahnpark in Augsburg
In the office dieKunstBauStelle in Landsberg
Participants will find the documentation in their mailbox shortly.
FUNDING
The project "Laboratory for European History – Rundhaus Europa" and the publication were supported by Fonds Soziokultur