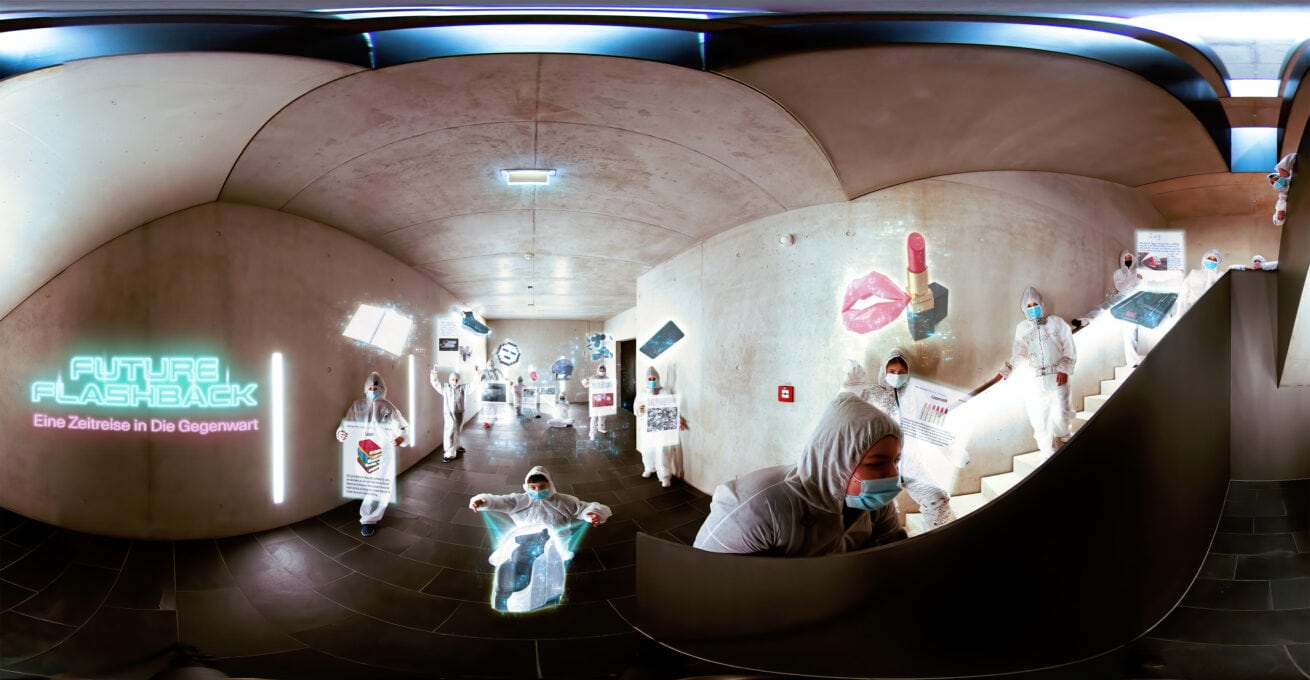 A new view of the present
Project Future Flashback – a journey into the present
"And how do you see the present now?"
With our brand new project "Future Flashback" we have started a time travel into the present: From the future, from the year 2220, we travel back into the past, into the year 2020. In other words, into the present. We explore objects, everyday situations and explore life in the year 2020, which is sometimes funny and mysterious. In the year 2220, for example, people have long since been wearing implanted chips that take over all the functions that we now have to perform with our mobile phones.
Some of us think that's really great. But others are also critical of the whole thing. And ask themselves: How much technology is actually good for me? Isn't that something you lose as a result? Be that as it may: The project has made a difference to all of us. Namely, it made us think. And that we see the world differently somehow.
Some see the future in a rosy light, because everything is much more practical. Like Nicole. She sees the world a bit differently now, for example the thing with the implanted chips: "It would be cool if it worked like this – for example, when it comes to money: You wouldn't lose your money so quickly if the payment was processed via the chip," she says. Phillip also says: "After spending a month thinking about the future and inventing things yourself, you realize that some technical achievements – like a hoverbike, for example – would be more enjoyable. If I had that now, a lot of things would be easier."
Others have a more neutral point of view. But they too now see the world from a completely different perspective. "I see the world with completely different eyes now", says Maya. "For example, when I walk around and look at an object, I think: Nowadays this object has a certain meaning. What if in the future it has a completely different meaning?"
And still others doubt this world from the future. "I find the world better the way it is now," Lisa says. "When everything is so perfect, it's kind of boring, too. You have nothing to work on anymore, because everything is just there." And her friend Paula joins her: "A perfect world is no longer great." And yet she thinks it's better in the year we're in now.
Photo: Wolfgang Hauck
Photo editing: Gonzalo Orce