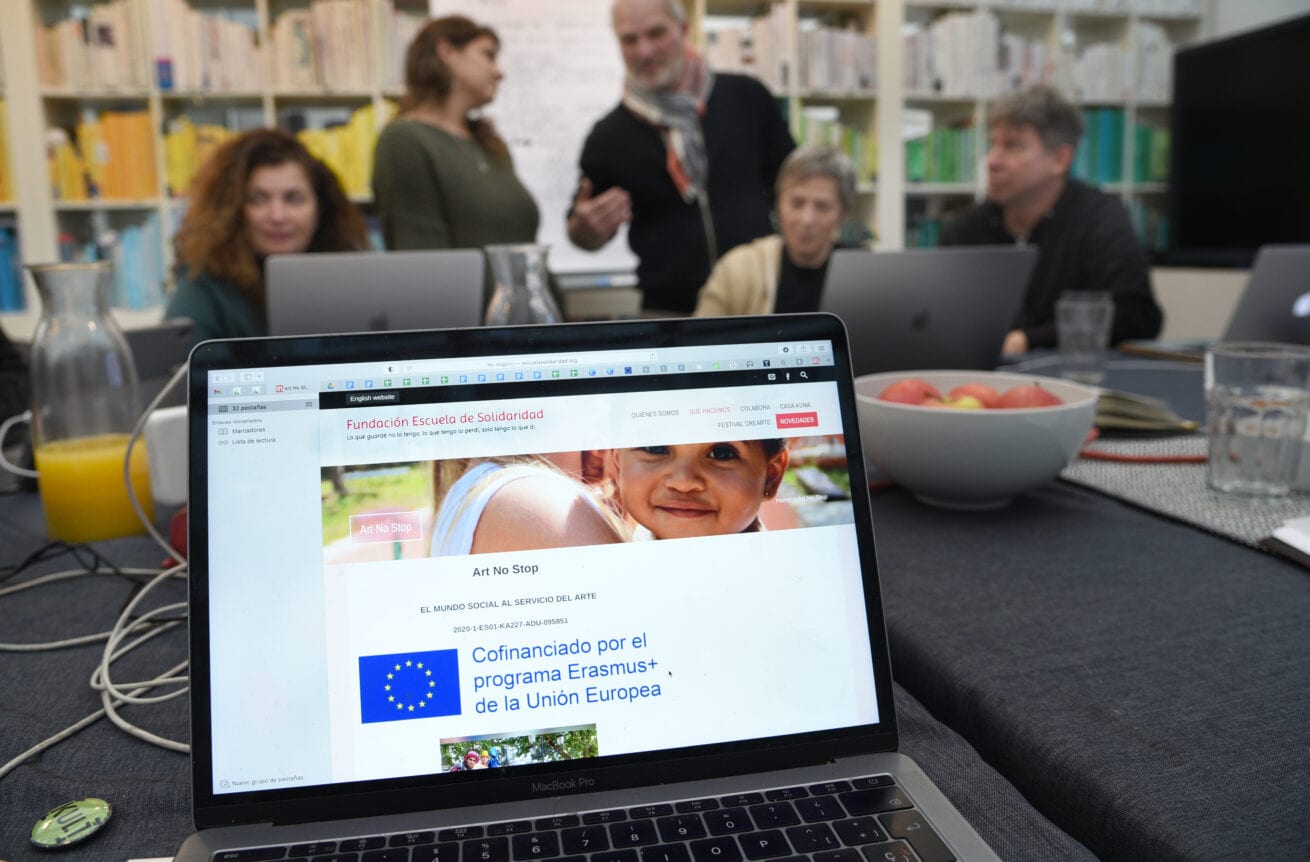 A European Erasmus project combines art and social work
Landsberg: The European Union supports a socio-cultural cooperation project in which the association dieKunstBauStelle takes over the realization of the digital design.
The qualification and experience of the partners from international socio-cultural work convinced the EU Commission, which is providing 200,000 euros for this purpose.
For the current working session, eight artists, social workers, and heads of social organizations came to Landsberg for four days in February.
Participants in the international meeting in Landsberg were the heads of a cultural and social center in Brindisi (Italy), an integration center for refugees and cultural center in Granada (Spain), a street art association in Amsterdam (Netherlands), and the socio-cultural association dieKunstBauStelle from Landsberg, which was the host.
The other locations of the funded EU project "Art No Stop" are Spain, Italy, and the Netherlands. Working sessions will be held there to pool the experience of sociocultural projects in a handbook, training courses, and an online platform.
Photo: Conny Kurz
Picture 1: from left to right: Dora Fanelli (SP), Gabrielle Cagnazzo (IT), Ankie Til (NL), Ed Santman (NL), Ayelen Bursztyn (SP), Sylvia Paradiso (IT), Wolfgang Hauck (DE)