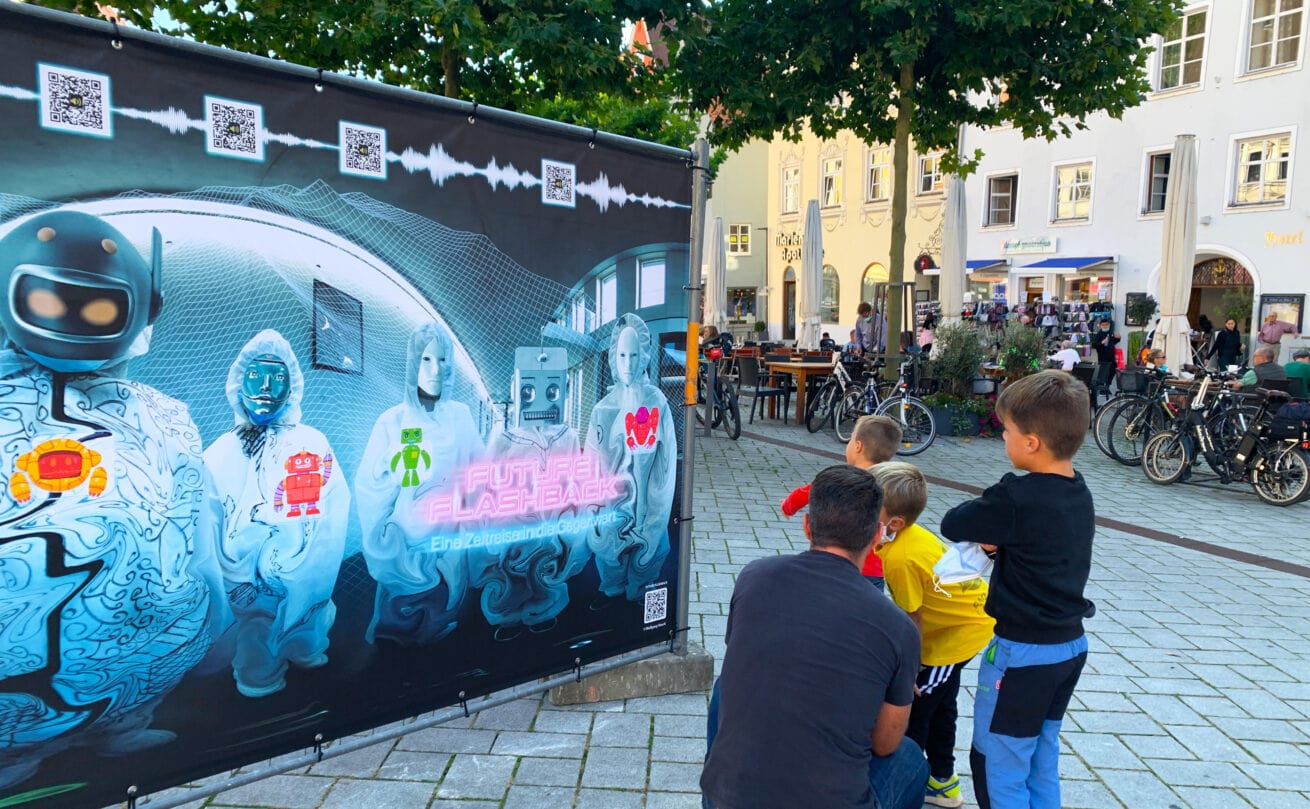 Project Future Flashback – a time travel into the present is  extended until November 13
There is also the possibility to get a new view of the present through the exhibition Future Flashback.  The exhibition in analog and digital formats is accessible around the clock and decentralized.  So take your smartphones with you, there's something to see and hear!
A part of the exhibition can also be experienced online:
www.FutureFlashback.de
Whatever way you want to discover the view from the future to our present, we look forward to your coming and your visit!
With best regards
Wolfgang Hauck
dieKunstBauStelle e. V.