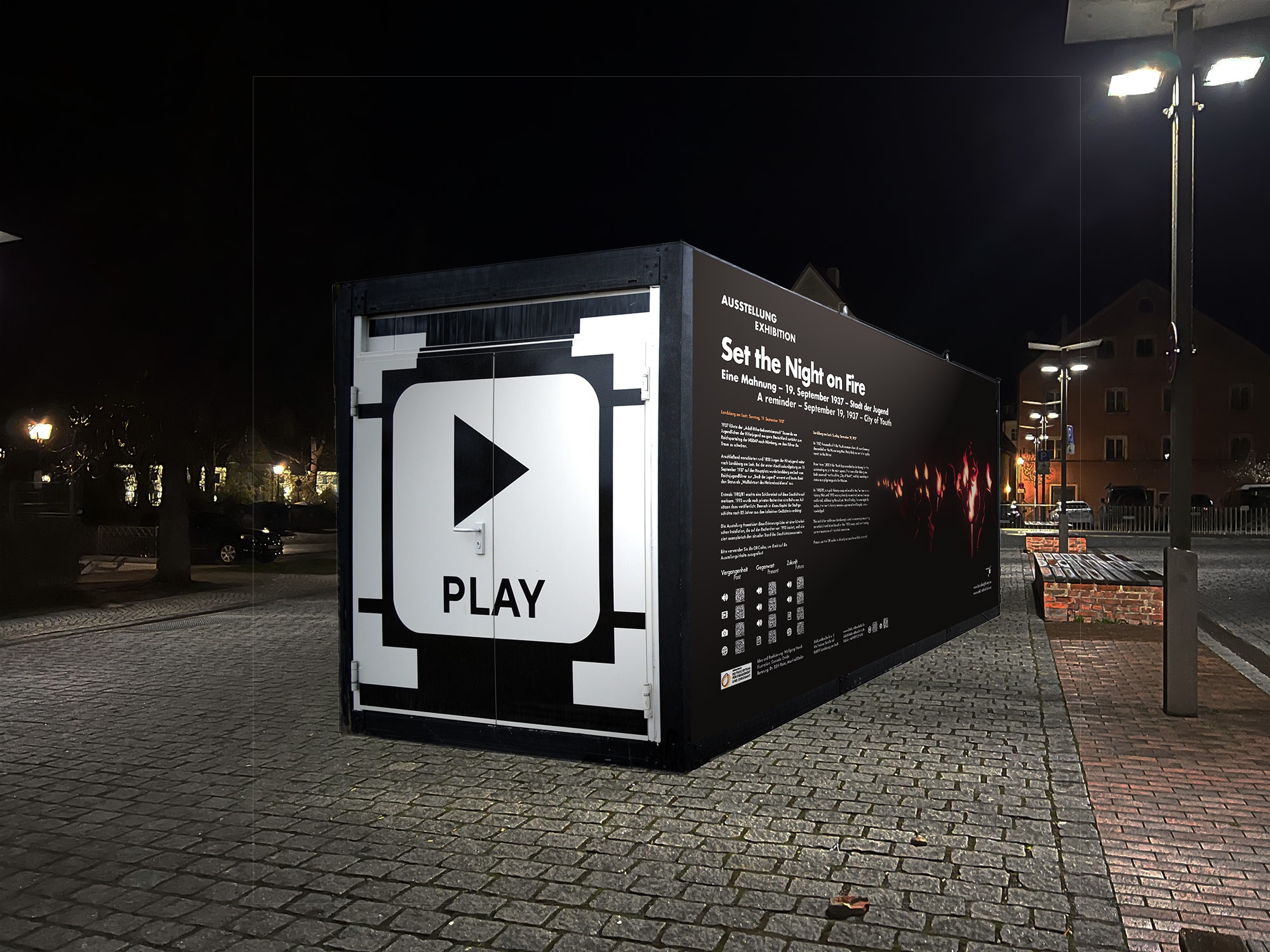 PROJECT TITLE
Set the night on fire
DATE: 16, September till 26, September 2022
FOCUS: Local culture of remembrance
COOPERATION: Dominikus-Zimmermann-Gymnasium DZG, Landsberg am Lech
LOCATION: Landsberg am Lech, Infaterieplatz
DURATION: Juli bis September 2022
SUPPORT: Deutschen Stiftung für Engagement und Ehrenamt (DSEE)
CONTENT AND TOPIC
The project aims to increase the visibility of volunteer history work. To this end, we are setting up a multimedia installation with interactive elements in a container for two weeks. In this way, we want to attract young people, adult and senior citizens as participants in our projects and strengthen civic engagement in remembrance work.
Through cooperation with the DZG, we offer students various opportunities to participate and take part.
To this end, we will focus on historical events and develop them within the framework of historical-political education and artistic forms.
GOALS
The project aims to introduce a new format of remembrance culture.
One goal is to directly and participative involve the actors of a remembrance culture, young people and seniors, and thus to promote participation in collective remembering.
With the development of an exhibition installation, pupils should get to know artistic work and how to deal with the local history of National Socialism.
With guided tours – pupils lead pupils – competencies for the mediation of history are to be promoted.
With the exhibition in the public space, the meaning of the local contemporary history should lead to an extended historical consciousness.
With the history installation, it should be shown that memory culture can be more than the repetition of historical facts and that chances for participation in the development of the memory culture in the city are possible.
REALISATION
We are working with young people and consulting historians, media designer and volunteers to create an exhibition with audio-visual materials between July and September 2022. For this purpose, we are designing visualization and installation of the historical facts.
Surveys on the subject area will reflect and document the current state of knowledge. In this way, the needs – opportunities as well as deficits – of the culture of remembrance should lead to discussion and reflection.
We train young people and volunteers as exhibition guides: Thus guided tours are offered as target group specific multiplication.
We offer a meeting space in an exhibition container in the public parking lot (Infaternieplatz in Landsberg am Lech) between the school, cinema and sports field, which is accessible to all, free of charge and low-threshold.
The public is to be involved in the dialog and activated with press events and lectures and a supporting program.
INSTALLATION
Landsberg am Lech, Infanterieplatz
DATE
September 16, 2022, Vernissage
September 19, 2022, film The Arturo Project, Filmforum at the Stadttheater Landsberg am Lech
until 26 September Guided tours
TEAM
Project idea, concept, and management: Wolfgang Hauck
Project coordination: Anke Neudel
Participants: Students of the 11th grade of the DZG, teachers of the DZG
Scientific support: Dr. Edith Raim, Manfred Deiler
PRESS
Foolow
COOPERATION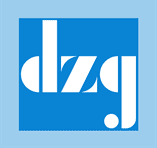 Dominikus-Zimmermann-Gymnasium, Landsberg am Lech
SUPPORT
Das Vorhaben wurde zu 90 % von der Deutschen Stiftung für Engagement und Ehrenamt (DSEE) aus Bundesmittel gefördert.

STATUS 6., July 2022
The current project is currently being prepared.