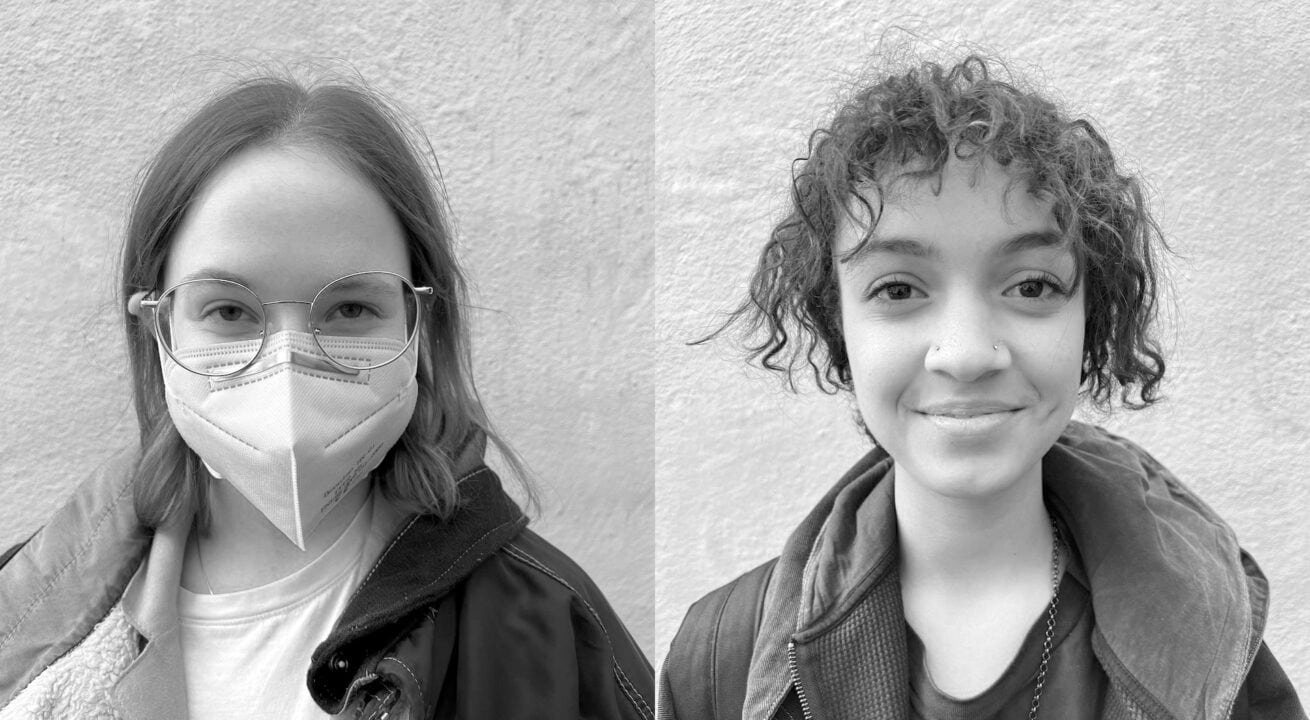 Volunteering with the dieKunstBauStelle
We, Katharina and Vivian, both come from the district of Landsberg am Lech. We are 19 years old (2022) and graduated from high school here in the city last year. Since we wanted to do something creative and cultural nearby, we came across the association dieKunstBaustelle.
There Wolfgang Hauck, the director of this organization took us in very warmly for a three-month internship. During this time we helped and worked on various projects.
Layout for Documentary
Some of our tasks were writing or translating texts for the website, and we also helped to prepare workshops. Then we helped with the documentation for the Future Workshop Bahnpark Augsburg. In the process, we wrote texts and learned how to format and edit texts in a professional layout program (InDesign).
Many of the tasks were completely new to us and were a challenge, but it was worth it because we all learned a lot and got to know a variety of topics and aspects of cultural and artistic work.
For example, we learned the basics of working with programs like Audacity, InDesign, and Photoshop. This will definitely be very helpful for us in the future, whether in our studies, job, or for our application documents.
Our thanks go to the team of dieKunstBaustelle and Wolfgang Hauck for the many experiences we were able to gather during the internship!