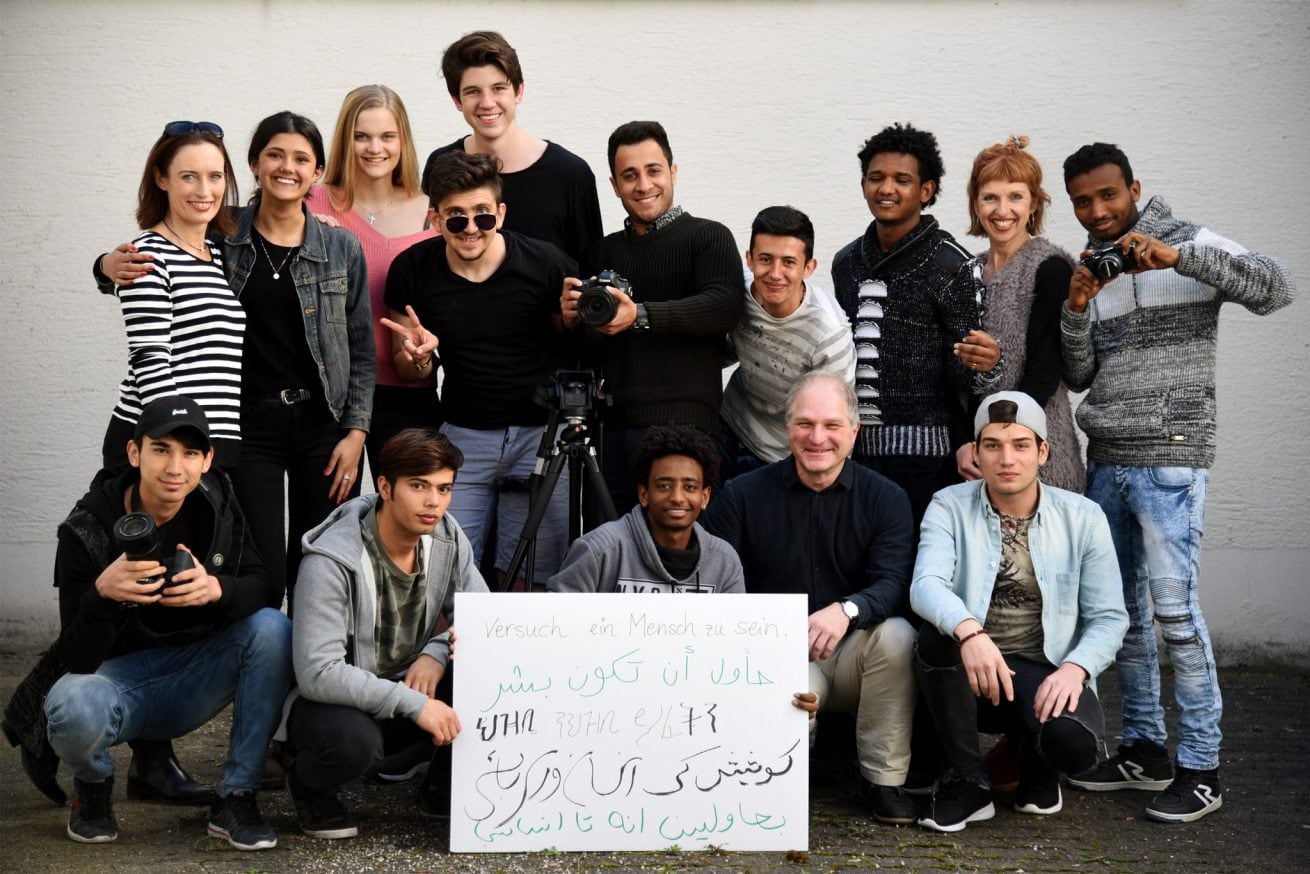 The Rotary Club Ammersee-Römerstraße supports the cultural education programs of the Landsberger Kulturverein «dieKunstBauStelle e.V.» with investments in media technology.
A new camera with accessories and sound technology for photo and film worth 2,000 euros could be purchased. The handover takes place during a workshop in Landsberg am Lech.
"We are very impressed by the association "dieKunstBauStelle e.V." and is convinced by its work, quality and the sense behind the whole," says President Nicole Truckenbrodt. "We always see that we are acting locally and globally with our measures," continued Truckenbrodt. "Germans, together with refugees across the world, are creating something new, which we all do not know yet what it will become – and that is great. The project really opens up prospects for both sides and arouses hope for all of us. "
Wolfgang Hauck, board member of the association is very pleased with the donation: «Investments are not possible in our funding programs. With the donation of the Rotary Club Ammersee-Römerstraße, we are now able to use media technology for three teams. »
The participants are also looking forward to the current projects. Two media projects are currently running, in which the new equipment is being used intensively. The media workshop «TAMAM» is conducted as mentors with around 20 refugees between the ages of 18 and 26, with the support of IKG students. A further project with young people from the Mittelschule continues the workshop series "Türkenmariandl". The focus is on video and film – from the creation of a storyboard to the realization of videos.
Photo by Conny Kurz
v.l.n.r. Backwards: Nicole Truckenbrodt, Sumia, Natali, Max, Abdulah, Adnan, Mohamed, Aweit, Andrea Schmlezle
In front: Javad, Berke, Simon, Wolfgang Hauck, Abas