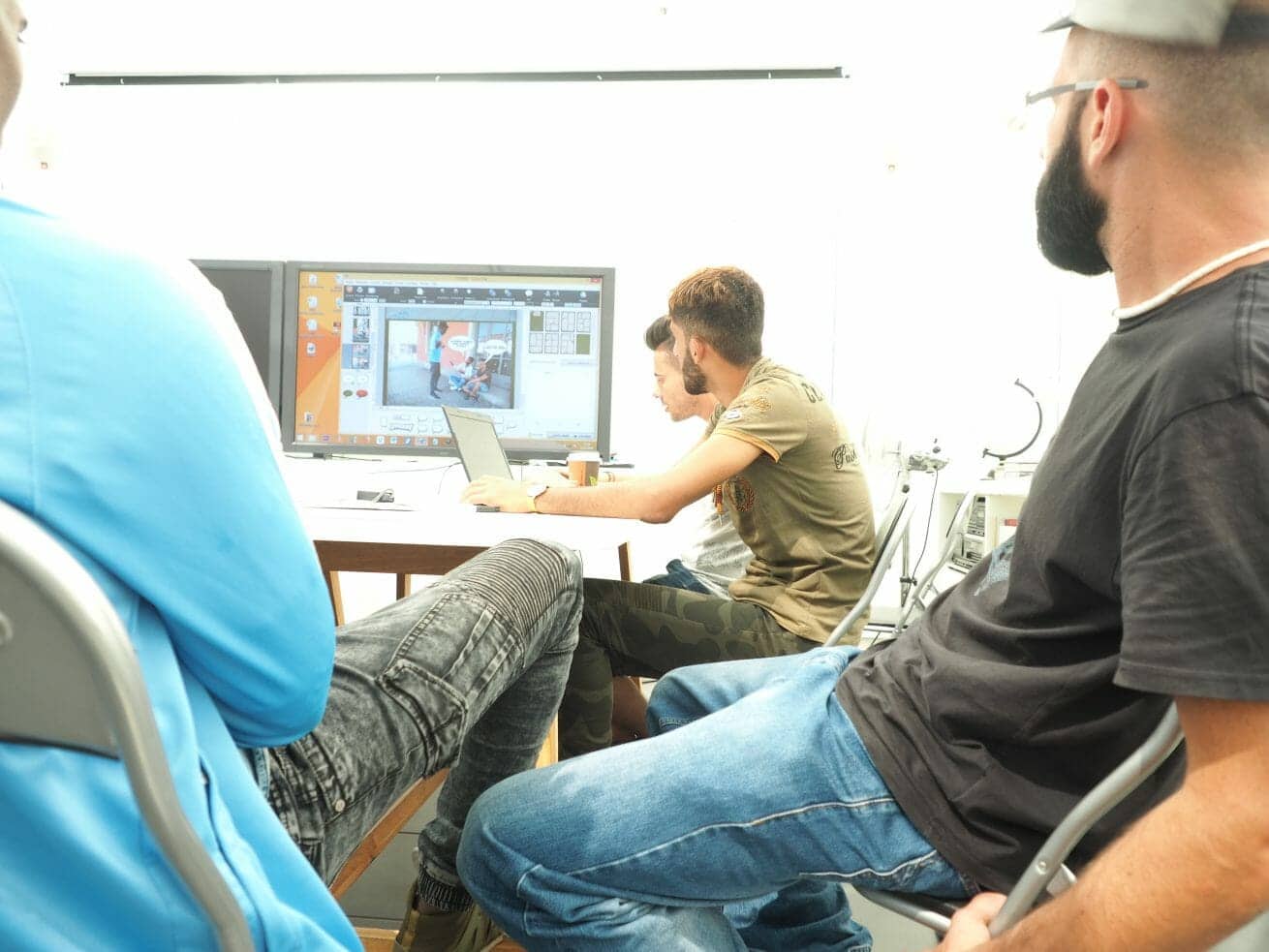 In the further course of our media and integration project TAMAM we had a curious idea. We wanted to – simply, as we thought – put the city of Landsberg. Tape art is the art form that underlies this idea. It is now a well-known art form. As the name implies: "tape art" describes art, which is made of adhesive tapes. Various adhesive tapes with different structures, colors and shapes can be used.
Mainly Tape Art was originally used in public urban space. Increasingly, tape art is now being discovered by the media and used by individuals in the private interior.
The idea to beautify Landsberg with Tape Art was exciting and inspiring. It was not long before we started looking for suitable locations – squares, surfaces, sculptures. Together we went with a watchful eye through the city, always with the thought in mind: Where can one glue something here?
We had many ideas: the fountain on Geog Hellmeier Platz, the town hall courtyard with its sculpture King Maximilian II of Bavaria, the fountain on the main square, the white wall on the Lech promenade, rubbish bins, which could be somewhat "pimped up". We took photos of these places to capture them before and not only in memory but also in mind.
Afterwards, we brainstormed more concretely, developed many ideas to decorate these places with tape art: The balls on the main square as contingents, the white wall at the Lechpromanade provided with silhouettes of passers-by, faces for the ugly garbage cans, the entire city hall courtyard as an aquarium convert … and much more.
The disillusionment followed, however, on the heels. The moment we tried out the handling and making of shapes with the tapes, it quickly became clear that this is difficult, a real art in itself! Just getting a circle or a rounding requires insane patience and a lot of skill. The technique must first be learned from the ground up. That, in turn, takes time. Should we perhaps lower our demands on our ideas? Or limit ourselves to the betapen of interiors? Create tape images?
The artistic creative process is not yet completed. It's still seething. What will ultimately emerge from this: we are curious ourselves!