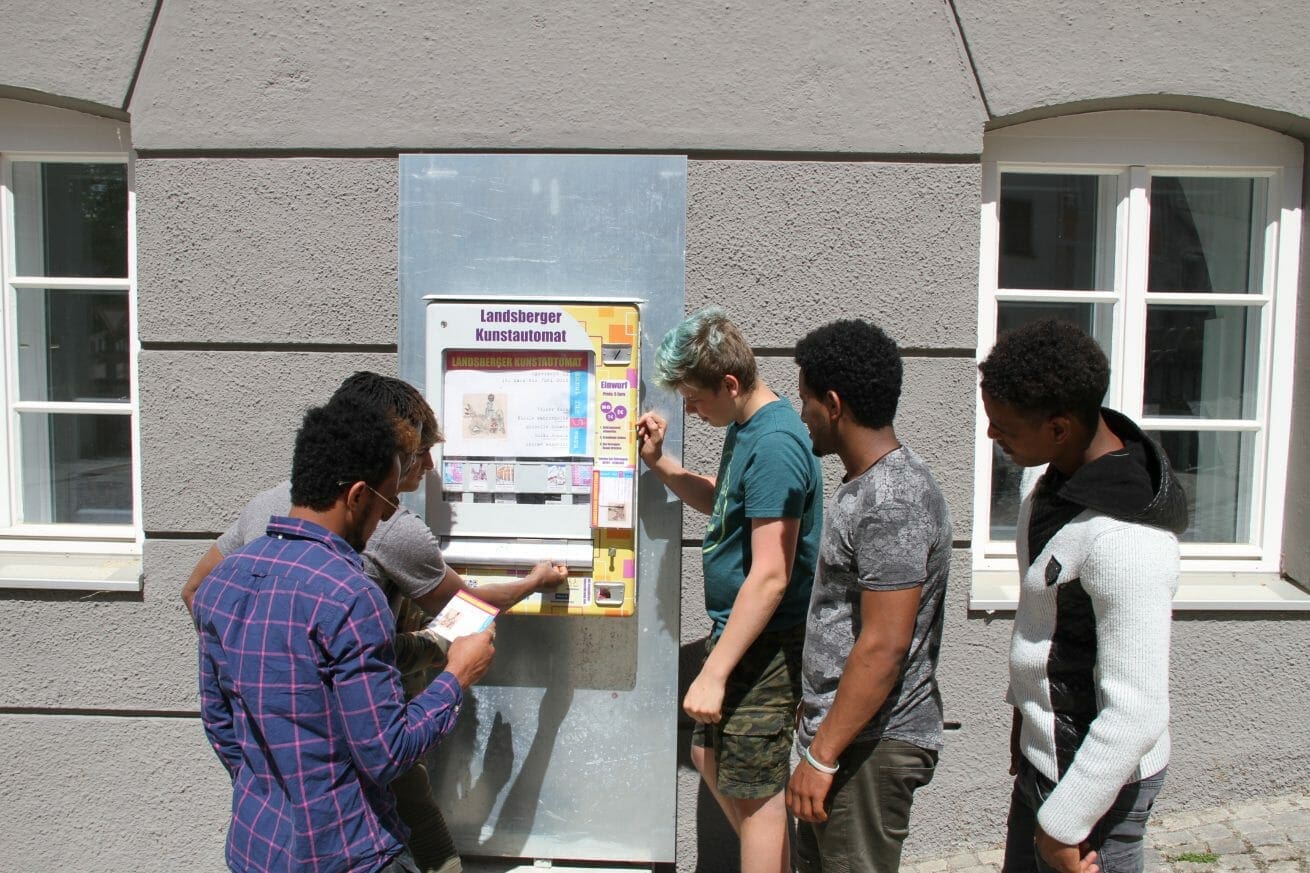 Our poor, hungry, but unfortunately dangling youngsters are desperate: But they have the saving idea: Food from the machine … from the Landsberger Foodmaten, which they come across at the hospital. Here they are pulling food out of the machine – in a box, similar to a pack of cigarettes. The food is in paper form in this box and, as we will see later, can actually be made edible.
In fact, the food tomatoes are not available in Landsberg. But there is the art machine. The Landsberg Art Machine is a converted old cigarette vending machine, from which you can "pull" an original piece of art for five euros. From well-known and unknown artists – originals, signed and numbered.
For our purposes and our comic, of course, we had to transform it. It's possible with Photoshop, but it was quite expensive. Jannis and Nico were incredibly fit and during a project afternoon spared no effort to produce the food tomato, from which you could finally pull pizza, roast pork and spaghetti … However, in a somewhat strange appearing appearance. Which, of course, poses new challenges.