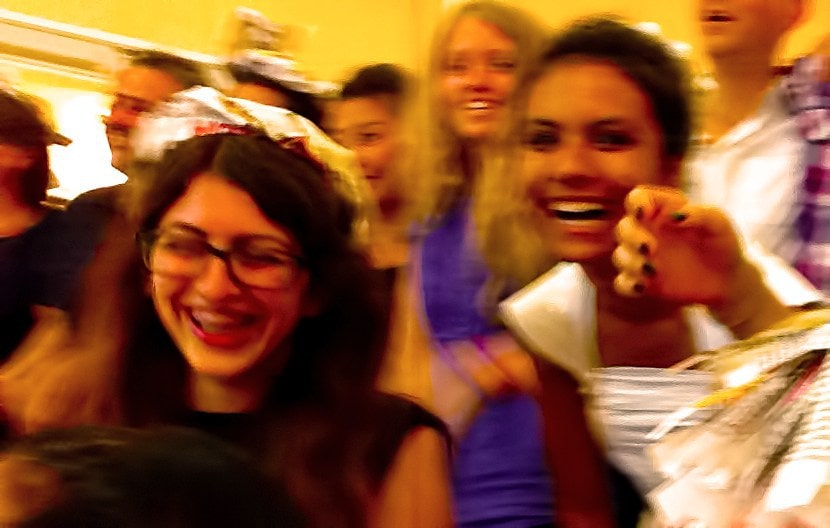 Workshops during the summer holidays 2017
Information and registration by e-mail:

Creative instead of boring: Just in time for the start of the summer holidays, the Landsberger Kulturverein «dieKunstBauStelle e.V.», «The Stelzer» and the Mittelschule Landsberg will once again start their joint project "Der Rote Faden" (The Red Thread ) with costume and theater workshops for teenagers 13 years and older.
As in previous years, this summer also offers the opportunity to learn about design, stilts and theater performance in one fell swoop.
Between 1 August and 14 September, free summer workshops will take place, which will be presented in a final presentation at Landsberger Langen Kunstnacht on 16 September. To be completed.
Started in August with the costume workshops, which takes Renate Stoiber, former head of the costume department of the Bayreuther Festspiele under their care. "We will again build exciting and cool things," says Stoiber.
"This time, we are also using materials from the construction market. We screw, drill, saw and glue and create a "forest of masks" – the guys are also welcome to this time and are very welcome. "
The theater and stilts workshop is run by the sons, "Here the youngsters learn to walk and play on stilts," says Wolfgang Hauck, theater director. "After all, they will present the costumes at the" Langen Kunstnacht "as an exhibition and performance."
The participation is free of charge, as the project "Youth is the center!", Within the framework of the program "Culture makes strong. Alliances for education "is funded by the Federal Ministry of Education and Research.
The dates are discussed with the participants.
Young people between the ages of 13 and 18 are now welcome to participate.