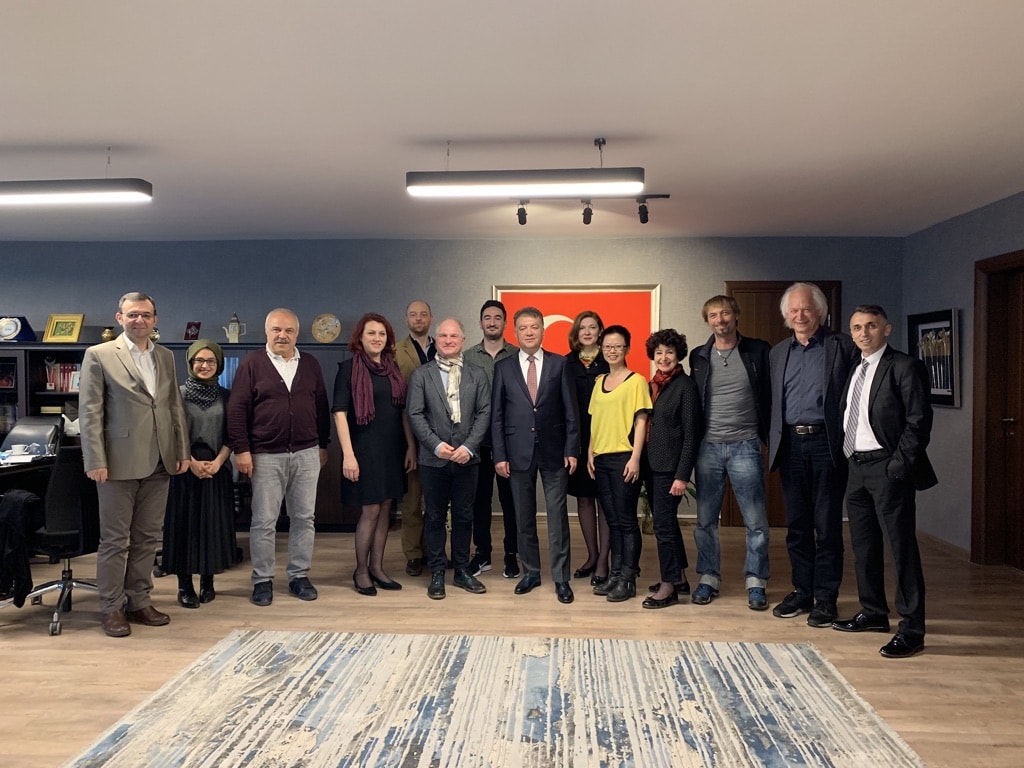 A meeting of experts Germany and Turkey in Istanbul
April 8-13, 2019
 
The governor Harun Kaya of the Istanbul district of Küçükçekmece with 760,000 inhabitants and the department for project development and implementation and the German cultural association dieKunstBauStelle e.V. held an exchange of experts and advisory meetings in Istanbul in April. The activities under the title "ZUsammenKUNFT" were implemented with the support of the German-Turkish Youth Bridge program.
 
The Project Development Department (PGUB) of the Küçükçekmece District aims to reach disadvantaged children and young people aged 10-18 and migrants living in the district with cultural and educational projects.
 
Wolfgang Hauck, project manager, chairman of the association dieKunstBauStelle e.V., joined the project, board of the Association of Free Performing Arts of Bavaria and director of the theatre "Die Stelzer"; Monica Schubert, founder and director of the theatre and art school mobilé; Harald Rüschenbaum, artistic director of the Bavarian Youth Jazz Orchestra, Professor Dagmar Boeck-Siebenhaar, from the Free University in Berlin; Selah Okul, Integration Commissioner of the city of Marktoberdorf and head of the working group "Asyl"; Josef Eder, dancer, and choreographer; Stephan Reischl, a former expert at the Goethe Institute in Ankara for German as a foreign language; Nai Wen Chang, an international director, and producer; Emre Tutus, dance teacher and the education experts of the PGUB department of the Küçükçekmece district together. They visited institutions, associations, and schools and held consultations with the directors, heads of administration, and political representatives. The visits to non-governmental organizations, which have extensive experience in the care of refugee and educationally disadvantaged young people, served to explore possibilities for cooperation.
 
PGUB experts, who also participated in an intensive workshop together with 11 teachers, are already planning a series of social and cultural studies in the Küçükçekmece district. Therefore, further meetings and a continuation of the expert exchange are to follow.
 
During the meeting with the guests from Germany in the district administration, it was always not emphasized how important it is for the shaping of the common future in Europe to unite young people and promote their active participation in society. With the unifying power of art and culture, the educational work in exchange and cooperation between Germany and Turkey should be strengthened. This important meeting has consolidated the foundations for this.
 
Several articles have been published on this meeting in Turkey.