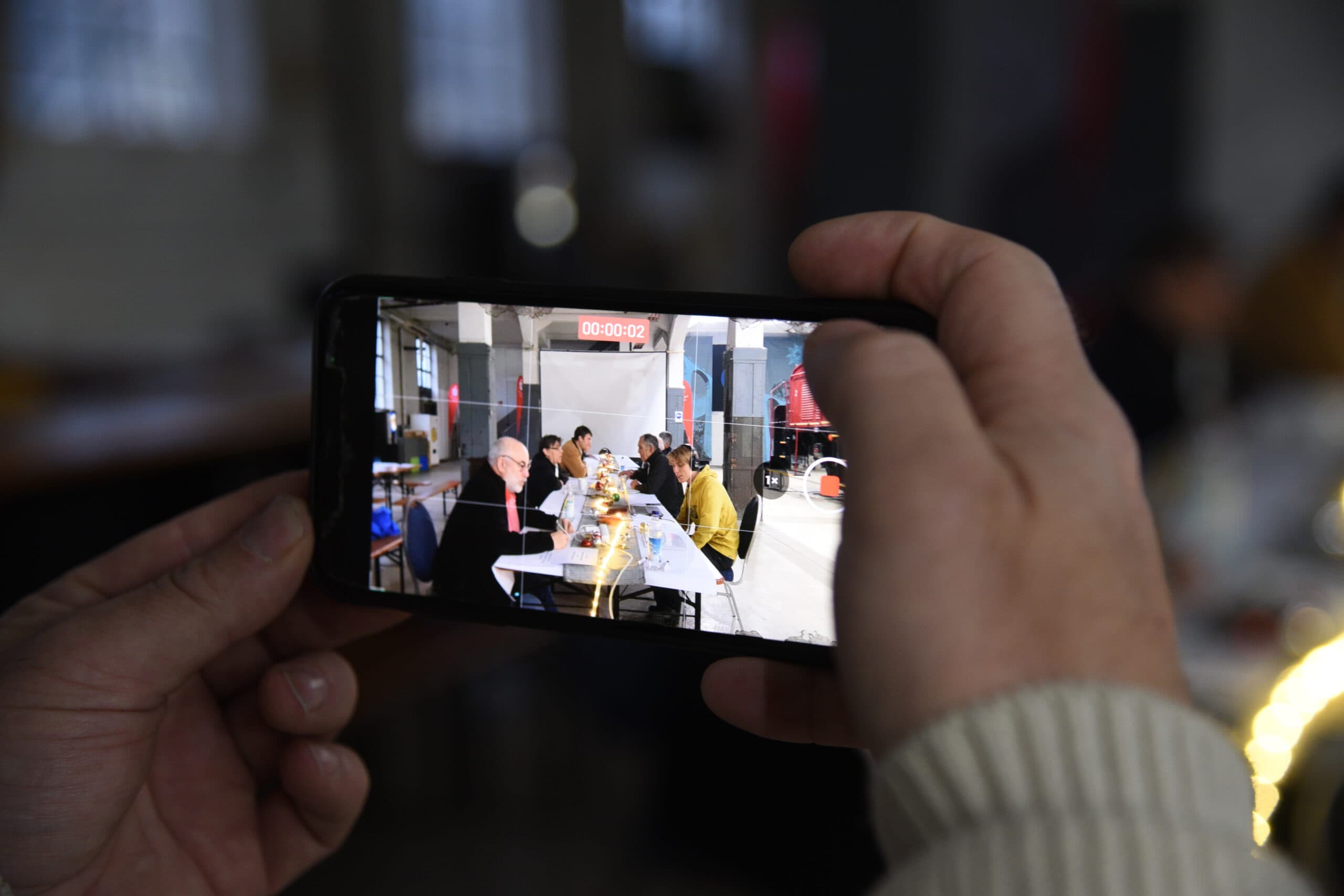 PROJEKT TITLE
Digital work: HistoryApp
FOCUS: Expansion and professionalization of digital working with new learning and meeting spaces
FIELD OF ACTION: Digitisation of work in the field of engagement and volunteering in rural areas.
TARGET GROUP: Volunteers and participants in our projects
AGE GROUPS: all age groups, with a focus on senior citizens
SECTIONS OF THE PROJECT
Equipment and installation of media technology
Training of participants, volunteers, and helpers
Testing and training for daily use and application
INHALT UND THEMEN
In order to pass on and develop our voluntary cultural work and experiences and to network contributors more closely with digital means of communication, we train, coach and develop with different tools.
One area of engagement is to expand "storytelling" and "experiencing history" with the use of digital tools and to create opportunities for participation and involvement.
We want to connect people of all ages through digital participation and build bridges. In doing so, we want to establish contacts that would otherwise not occur or are associated with obstacles.
The aim is to use digital networking to prepare and accompany our direct meetings and encounters.
In this way, we want to organize decentralized and independent events, workshops, training, and projects together and establish new places for cultural encounters.
DURATION
The implementation period is from 1 October to 31 December 2021.
PROGRAM
Purchase and set-up of digital tools: tablets, laptop, and software
5 x training and qualification workshops on the use of digital and online software: WordPress, Elementor, MindMaps, CRM, CMS, teamwork, and collaboration tools
Use and testing in projects for preparation, organization, member recruitment, and team building for projects such as "HistoryApp".
SUPPORT
The project is funded by the Deutschen Stiftung für Engagement und Ehrenamt (German Foundation for Commitment and Volunteering) (DSEE) as part of the special program "Sociocultural and Digitality" with 80 % federal funding.

ARTICLE ABOUT THE PROJECT

Follow soon
STATUS
In progress