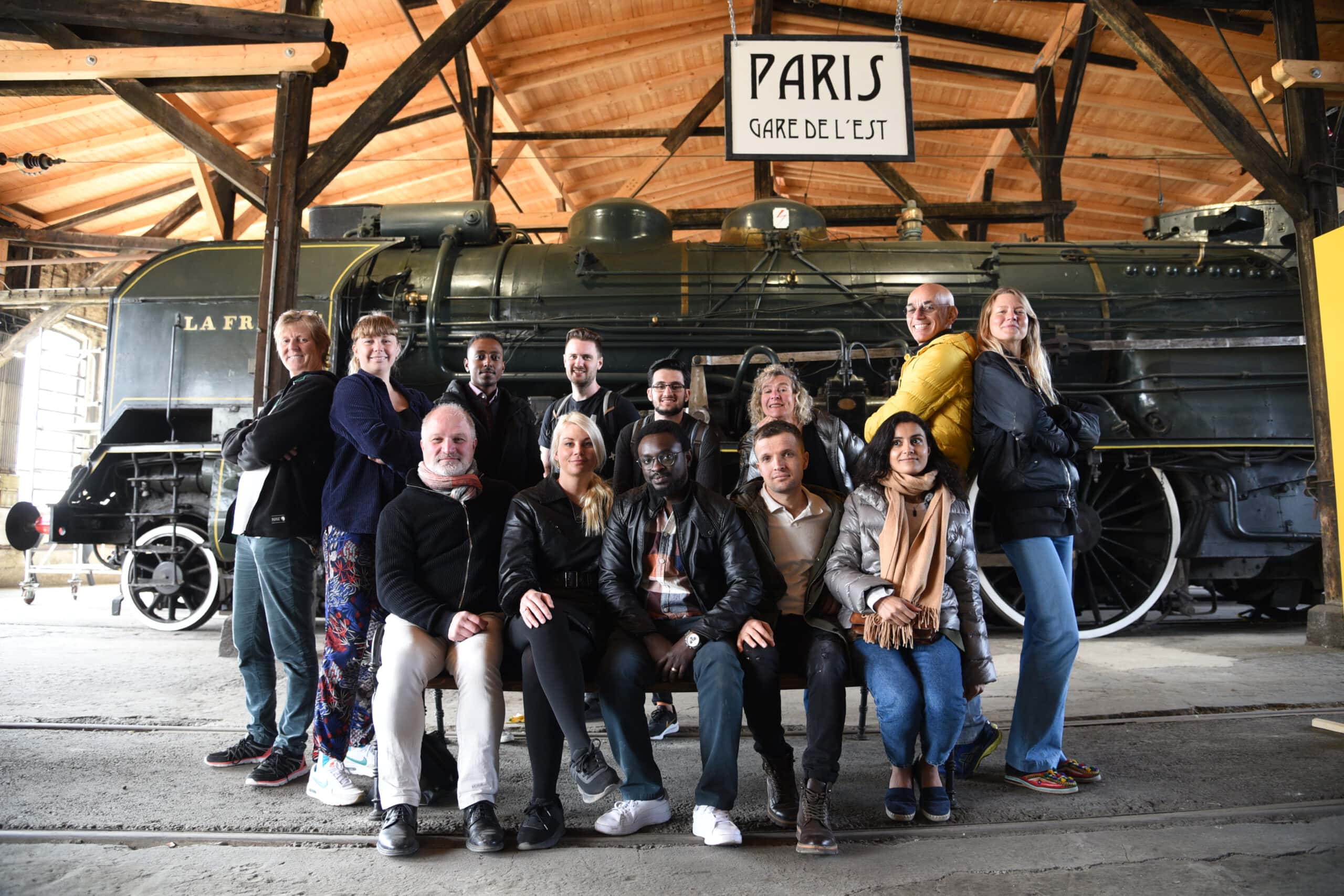 The Flute: Remote Tandem Backpacking
PROJECT MANAGEMENT: MMCC Global, (DK)
THEMES: Creativity and culture, social entrepreneurship, social innovation, migrant issues
PROJECT PARTNERS:
MMCC Global, (DK)
Dignity for Children e. V., (DE) Hamburg
dieKunstBauStelle e. V. (DE) www.dieKunstBauStelle.de
MMCC Netherlands, (NL)
PROJECT DURATION: 2022-2023
PROJECT FUNDING: EU Erasmus+ K220
PROJEKTNUMMER: KA220-YOU-2021- 017
PROGRAM: The Erasmus+ KA220 program focuses on cooperation and partnership projects for cooperation and exchange. The Erasmus+ enables organizations across education sectors to expand and develop their internationalisation projects
PROJECT SUMMARY
Every year a large number of European youths have been travelling to developing countries to discover the world. The young adventurers have always been the cornerstone of our intercultural understanding, solidarity, humanity, and international unity in spite of all the political, cultural, and religious differences.
Now because of the Covid-19 pandemic, the youth will not travel as before to discover the world. This has many consequences such as decreasing our global understanding, solidarity, and our engagement in humanitarian works, and restricts us from enjoying the magnitude of our global cultures.
The aim of the project is, therefore, to bring the European youth in contact with the developing world through a network of young people, compensating for the real backpacking adventures. To keep stimulating the interest and curiosity of European youth and communities about other cultures and countries around the globe, thus increasing their intercultural understanding, empathy, sense of belonging, and appreciation of diversity.
By providing European youth with opportunities and spaces to connect with peers and explore the world remotely (at least for now) and through "virtual backpacking" experiences, the project wants to build bridges between Europe and the Global South, developing a network of resilient young people who are able to interact digitally.
PROJECT DETAILS
The aim of this project is to facilitate the youth to co-create outputs. Not to dictate to them how something should be done, but rather facilitate them in creating it themselves. There will be 3 outputs:
An online platform that will facilitate exchanges and interactions, and thereby learning, among participants from Europe and the Global South. This will entail zoom meetings & a blog or a Facebook page with multiple sub-groups. The platform will serve as an internal safe space to share experiences, learn, gain inspiration and most essentially interact to build/strengthen connections.
A digital art exhibition made of real objects/artefacts, collected by the 'travel buddies' in their respective countries during the remote visits and since shipped to Europe. The items to be collected are actual physical souvenirs from the experiences the young Europeans have had during their 'remote backpacking tours
 A website, including videos, photos, and stories from the remote traveling experiences, recordings from cultural events, and daily lives of the travel buddies in associate countries.
Through a set of workshops various digital and analog communication skills and storytelling are provided for the participants.
There will be 24 youths divided over 4 groups of participants, European youth.EU nationals (Germany, Netherlands, Denmark)
They will be paired with a peer or 'travel buddy' from Afghanistan, Syria, Ethiopia, or Yemen.
Each group has 3 facilitators. They are a mix of EU nationals and refugees.
Participate in The Flute project as a facilitator/travel manager/youth leader
Your chance to meet with EU youth, interact, learn from each other and inspire cross-cultural understanding. This is a project of MMCCglobal and its partner organizations that participate in Erasmus plus, a program from the European Commission focussing on youth to enrich lives and open up minds.
SCHEDULE
6 march zoom meeting facilitators
27 march zoom meeting facilitators
Physical meeting in Landsberg, Germany: 10-15 April
May-august: monthly zoom meetings
Physical meeting in Berlin, Germany: 29 Sept- 4 October
October-December: create a website
January 2023: online event with the final output
ROLE OF THE FACILITATORS
Your role would be to motivate the group and facilitate and inspire them to co-create a wonderful production. You facilitate a youth network with the aim to continue to be used after this project, for future real travel. Share your skills to inspire and educate, specifically with the purpose to advance digital storytelling techniques to the youth and inspiring a broad understanding of different cultures.
​You would also function as a bridge between the EU and the associated country, by having knowledge of the culture and possible recommendations for locals to participate (this depends on the nationality of the facilitator)
After completing the project you will receive a European Union certification for your participation. The EU certification is highly valuable to your resume. Your participation can lead to valuable networking with inspiring people.
PRESS
STATUS
16th April, 2022
In progress.