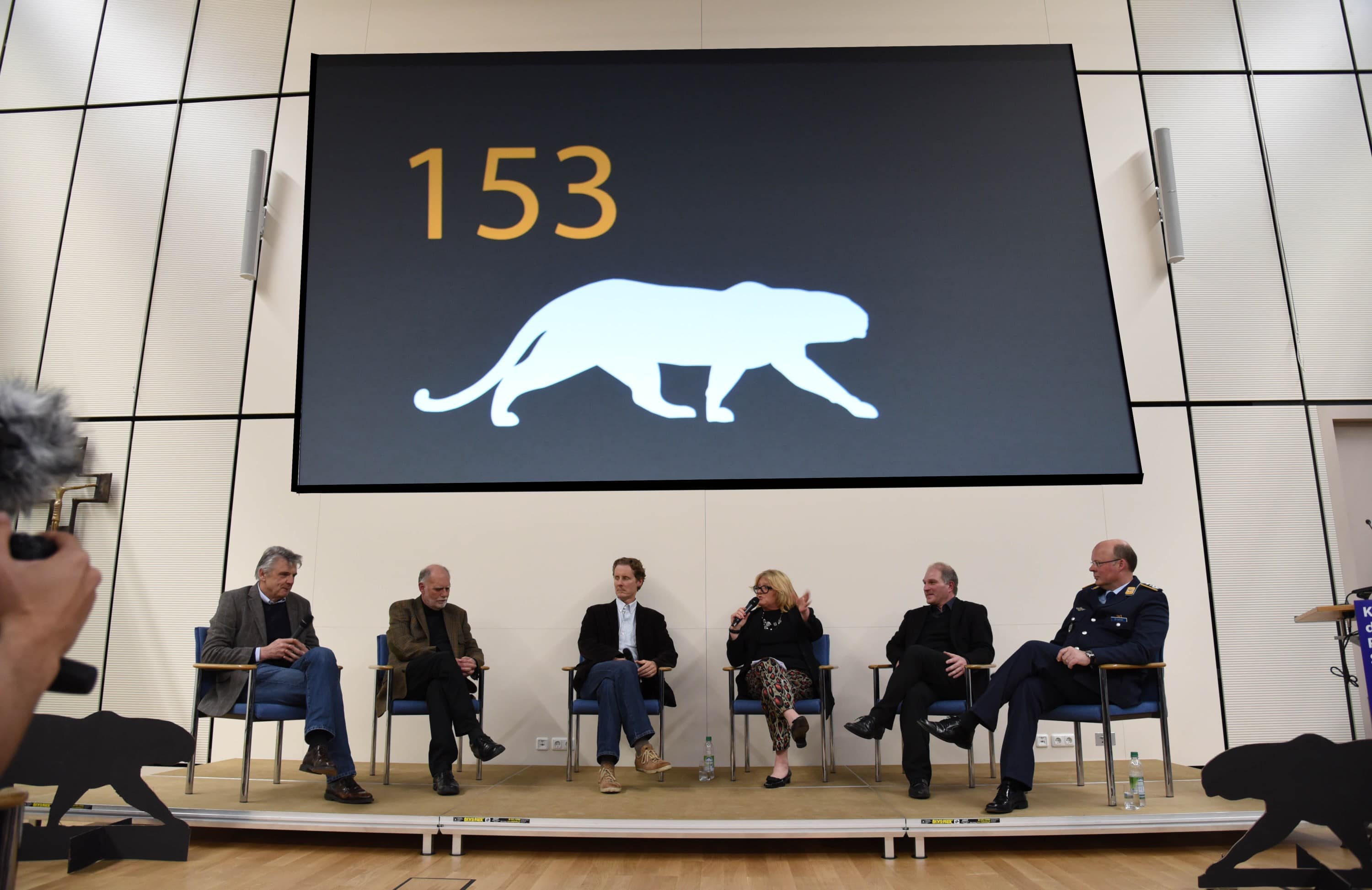 Encounter with the everyday of the time
TITEL
The Panther at the public pool "Inselbad" (Name of a Public Outdoor Pool)
WEBSEITE
VIDEO
PRESS ARTICLES
09.04.2016 Der Panther, keine Sünde von Stephanie Millonig
09.04.2016 Die Odyssee der Wildkatze von Susanne Greiner
24.03.2016 Ein Tierplastiker und die Politik
19.03.2016 Der Bruder taucht in Köln auf
14.03.2016 Dem Panther auf der Spur
12.03.2016 Die Odyssee des geheimnisvollen Panthers
10.03.2016 Wo kommt eigentlich der Panther her?
16.01.2016 Was macht der Panther im Inselbad?
NEW WAYS OF MEMORY CULTURE
Almost every Landsberger will know The Black Panther at the "Inselbad". The heavy bronze sculpture is situated at the main swimming pool and serves as a practical storage for towels and bathing suits. But how does such an artwork come into an urban outdoor pool? How old is it and why is it there? With these questions in the near future, Landsberger young people will be involved in a new project by the association "dieKunstBauStelle".
"These objects are often simply there. They are so common that you do not normally worry about historical connections," says Wolfgang Hauck, the initiator of the project. For this reason, the new project group wants to raise awareness by taking a closer look at what is already self-evident. A prerequisite for this is the knowledge of local history. The pupils and young people are accompanied, among other things, by the journalist Karla Schönebeck, who prepares historical research.
PERIOD
Part 1: December 2015 to Julia 2016
Part 2: from July 2017 onwards
CONTRIBUTORS
Age 14 to 25 years, pupils, students, trainees.
Journalists, artists, musicians and authors.
MANAGEMENT
Wolfgang Hauck (artist), Karla Schönebeck (Journalistin)
FUNDING
Bavarian State Ministry of Education and Culture, Science and Art (Kulturfonds Bayern)
Fund Socioculture
District of Oberbayern
Rotary Social Fund Greifenberg-Schondorf. e.V.
PARTNERS
Das Projekt wird von der Europäischen Holocaustgedenkstätte Stiftung e.V. begleitet und beratend unterstützt.
Europäische Holocaustgedenkstätte Stiftung e.V.
Lufttransportgeschwader 61, Fliegerhorst Penzig
Stadtwerke Landsberg am Lech
Veröffentlichung zu Fritz Behn «Wilde Moderne» Nicolai Verlag
Kartonagen Redl Karton GmbH, Landsberg am Lech
CONCEPT AND IDEA
Wolfgang Hauck, Karla Schönebeck
PROJECT MANAGEMENT
Wolfgang Hauck
LINKS
Europäische Holocaustgedenkstätte Stiftung e.V.
LANDSBERGER ZEITGESCHICHTE
EVENTS
01.12.2015 – 31.03.2016 Recherche und Workshops I
09.04.2016 Vortrag and public discussion
10.04.2016 – 30.06.2016 Workshops II – Workshop for Installation, Video- and fine art
STATUS
Part 1: of the project is complete
Part 2: of the project will continue in 2018
PHOTO
Conny Kurz, Podiumsdiskussion 2016