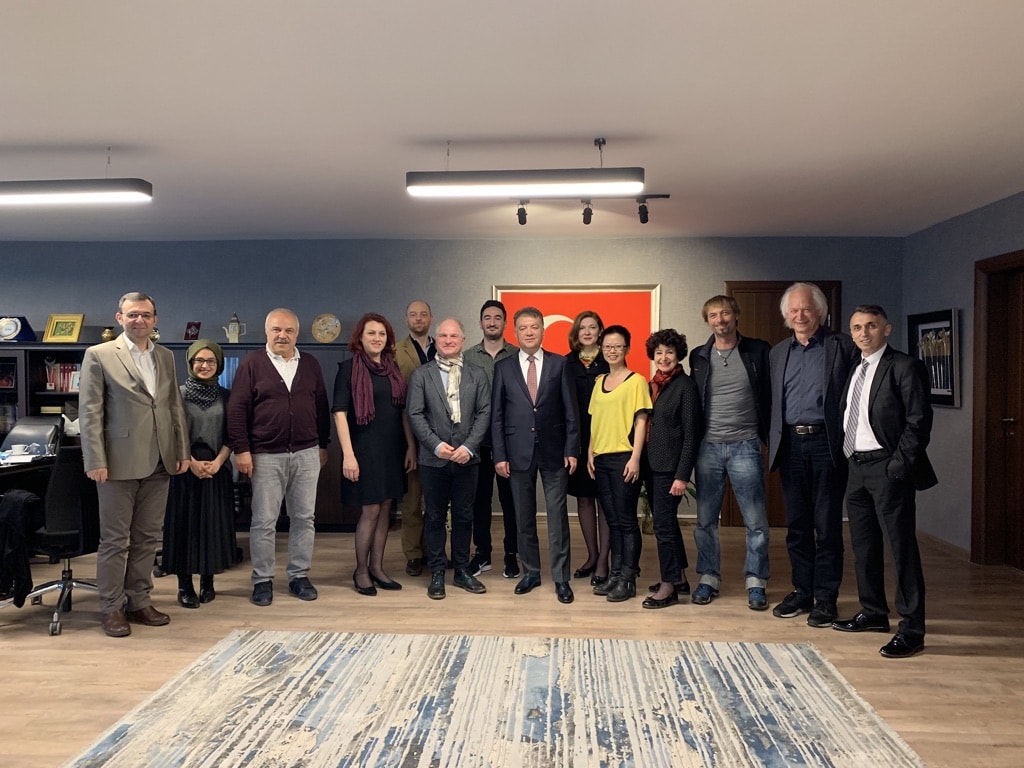 PROJECT TITLE
ZUsammenKUNFT
FOCUS: Mobility for experts
VENUE: Istanbul
LANGUAGE: English, Turkish, Deutsch
PROJECT NUMBER: 1810-KPF-01
PROGRAMME: Exchange and mobility
ACTIVITY: Experts exchange
PROJECT MANAGEMENT:Wolfgang HAUCK
PROGRAM COORDINATION: Neslihan SAĞBAŞ ÖNAL
VIDEO
Video von Nai Wen Chang
SECTIONS OF THE PROJECT
International workshop with directors, teachers and experts form the education department and NGO in Turkey.
CONTENT AND TOPICS
"Gathering" and "Future", which are united in German in the word gathering, are the symbolic words that describe the idea of an exchange project.
With this project we want to prepare an educational and cultural development program for and with the Küçükçekmece district of Istanbul in the spring of 2019. Experts from schools and extracurricular educational institutions will travel to Istanbul to give lectures, advice on cultural education opportunities and concrete measures taking into account local circumstances to develop.
Exchange of experience
Research on the transfer and development of socio-cultural methods into the school and education system.
Joint development of integrative and inclusive projects for youth work.
The project is a continuation of an exchange of experts that began in May 2018 with the visit of Turkish representatives of educational institutions from the Küçükçekmece district of Istanbul. With the return visit in 2019, nine experts and heads of school and extracurricular educational institutions from Germany will travel to Istanbul for a week in February-March 2019 to meet with directors and responsible heads of schools and the education and training department of the district administration of Küçükçekmece.
In conference and workshops, the German experts will give keynote speeches about projects implemented in Germany and share their experiences on projects about art, culture, refugees, disadvantaged youth in Germany, and they will also discuss challenges  and opportunities of youth projects and make presentations about possible future cooperation on projects, plans about financing, implementation and dissemination of the project.
The experts will then review projects, criteria and prerequisites with individual local educational institutions and the PGUB (Project Development and Implementation Unit of Küçükçekmece District Governorship) and develop concepts for future projects and exchange programs. Experts will use their expertise to explore local opportunities to develop resource-efficient projects and programs to be implemented in the short and long term in youth work and work with young adults.
The aim of the exchange is a first outline of an educational and cultural development program for the district and its covers more than 140 schools and educational institutions.
DURATION
The project was done from April 8th till 13th 2019.
EVENTS
Press Conference, Istanbul
Workshops
Visits
Conference
PARTICIPANTS
Experts from Germany: Wolfgang HAUCK, Monica SCHUBERT, Harald RÜSCHENBAUM, Dagmar BOECK-SIEBENHAAR,Selah OKUL, Josef EDER; Stephan REISCHL, Nai Wen CHANG, Emre TUTUŞDistrict Governorship of Küçükçekmece Project
Experts from Turkey: Neslihan SAĞBAŞ ÖNAL, Adem ÇAPKIN, Didem TUNCER, Metin NARİ, Nedim Hayri EĞİN, Kübra AKKU
30 Directors, department heads and teachers from Turkey
PARTNER
Kucukcekmece Kaymakamligi,
Istanbul, Turkey
FUNDING AND SUPPORT
Deutsch-Türkische Jugendbrücke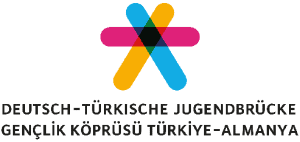 ARTICLES ABOUT THE PROJECT AND BLOG
COMMENTS OF THE PARTICIPANTS
"The personal contact with the pupils, teachers and principals in the schools as well as with the governor in the district administration gave me a lot of pleasure and a positive impression of the commitment of those involved. By asking specific questions in the meetings and in the schools we attended, I was able to perceive the sincere interest in working together. İm workshop, I was able to see how the teachers of the individual schools who took part demonstrated their methodological and technical competence. İch I am firmly convinced that in the future the steps/projects that we have planned or created in the team will be feasible in cooperation with İnteressenten". Emre Tutus

"Experts meet in Istanbul. After four days of intensive discussions and encounters with key decision-makers in urban policy, cultural promotion and people at the grassroots level, the foundation stone has been laid for exceptional cooperation between Germany and Turkey. Our experience as artists of various genres (musicians, choreographers, dancers, directors and academics), combined with the vision of a district governor and district school principals to enrich local pedagogy with the language of art, has taken its first step. Now it's all about acting and bringing the combined power of existing resources to the tracks." Josef Eder

"On the one hand, the project has shown how important international exchange is for broadening the problem awareness of all participants, but also what potentials can be released and harnessed in cooperation. Such a wealth of more than "500 years of experience" gathered in this meeting must be used. This will be the challenge to enable knowledge transfer in a well-organised and structured framework. Whatever happens, it is already a win-win situation for everyone and the young people in Turkey and Germany will benefit in front of them." Wolfgang Hauck
STATUS
Finished
Start April 2019
End Mai 2019