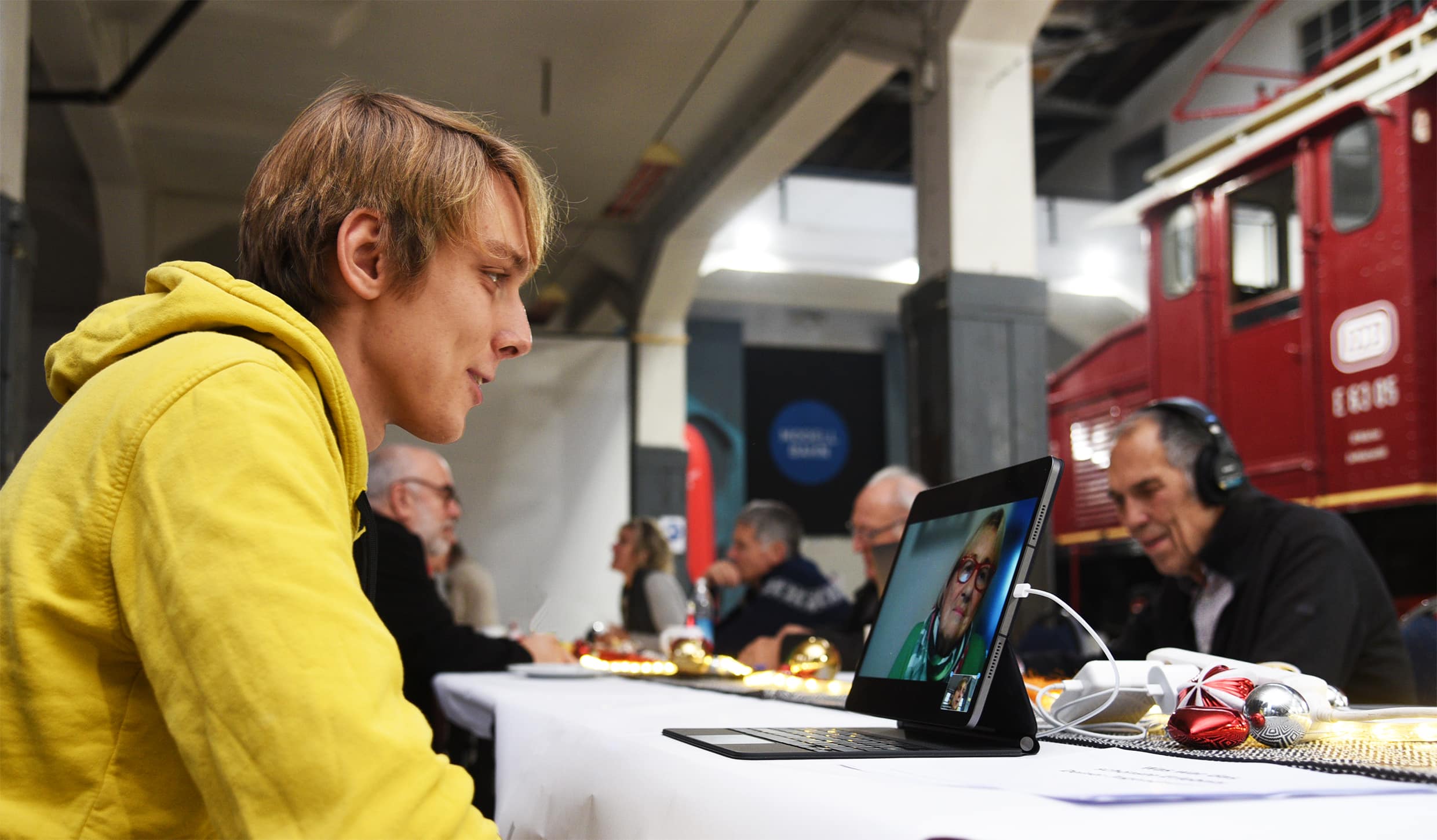 PROJECT TITLE
Table of the generations
FOCUS: Citizens' discussion and dialogue forum
AGE GROUP: all population groups
DURATION: Dezember 2021
SCOPE: Day event
IMPLEMENTATION LOCATION: Landsberg am Lech district, Augsburg
FUNDING PROGRAM: DSEE, German Foundation for Engagement and Volunteering (DSEE)
CONTENT AND TOPICS
The project consists of an idea workshop as a socio-cultural event with a hybrid format, with the aim of the generational dialogue to attract and inspire new volunteer contributors for follow-up projects of the regional history exploration.
For this purpose, moderators are invited with citizens from up to seven communities to explore topics and local history with contemporary witnesses at a 12-meter table of generations and to develop formats for a future, regular dialogue.
This is intended to attract new volunteer contributors (youth and seniors) who will then act as multipliers to expand the format.
OBJECTIVES
The project aims to recruit new volunteer participants for follow-up projects of the regional history exploration and to introduce them to moderation formats.
We want to bring together voluntary actors in the culture of remembrance, especially young people, older people as contemporary witnesses, in a generational dialogue and familiarize them with modern techniques as a means of communication.
In this way, we want to overcome the inhibitions and contact barriers of the target groups.
The event should involve 24 participants.
In the end, there should be concrete ideas and experiences to give the format of dialogue-based storytelling of local and regional contemporary history and to plan the expansion to the other seven communities in the district.
IMPLEMENTATION
We invited citizens from seven partner communities to a kick-off event and multiplier training in December 2021. The local event was supplemented, by the Corona pandemic also with online conference techniques. This enabled the ideas workshop on generational dialogue to be carried out safely.
We accompanied the discussions with professional moderation. Methods such as SpeedDating, Fish Bowl, World Café, and Open Space were used.  Our group of participants used these methods to discuss biographical topics and also philosophical content. This form of moderated dialogs and interviews led to a generational conversation.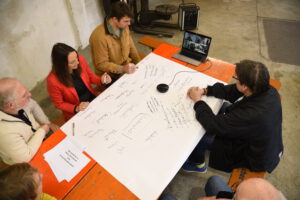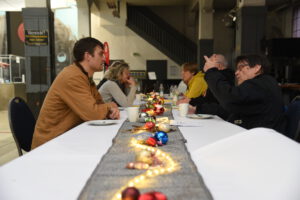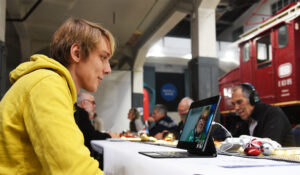 DATE AND PLACE
The Table of Generations took place on Saturday, 4 December 2021 from 14:00 to 17:00 at the Bahnpark Augsburg Firnhaberstr. 22., Augsburg, Germany.
Notice:
The event was initially planned in a Pup in Schondorf am Ammersee and has now been moved to the large hall of the Bahnpark Augsburg due to the easier and safer implementation (2G+ regulation and required distances).
TEAM
Project idea, concept and management: Wolfgang Hauck
Team: 3 facilitators, 3 assistants, and voluntary helpers
Moderation: Anke Neudel, Maggie Janne, Wolfgang Hauck,
Documentation: Conny Kurz
Participating communities: Citizens from the district of Landsberg am Lech and the city of Augsburg
PRESS ARTICLE GERMAN
09.12.2021 Schondorf Blog: Tisch der Generationen
11.12.2021 Aloys.News: Überraschung am Tisch der Generationen 
12.11.2021 Post: Facebook
FUNDING
The project is funded by the German Foundation for Engagement and Volunteering (DSEE) with 90% of federal funds.

STATUS 12.12.2021
The current project has been completed.
It will be continued at other locations.