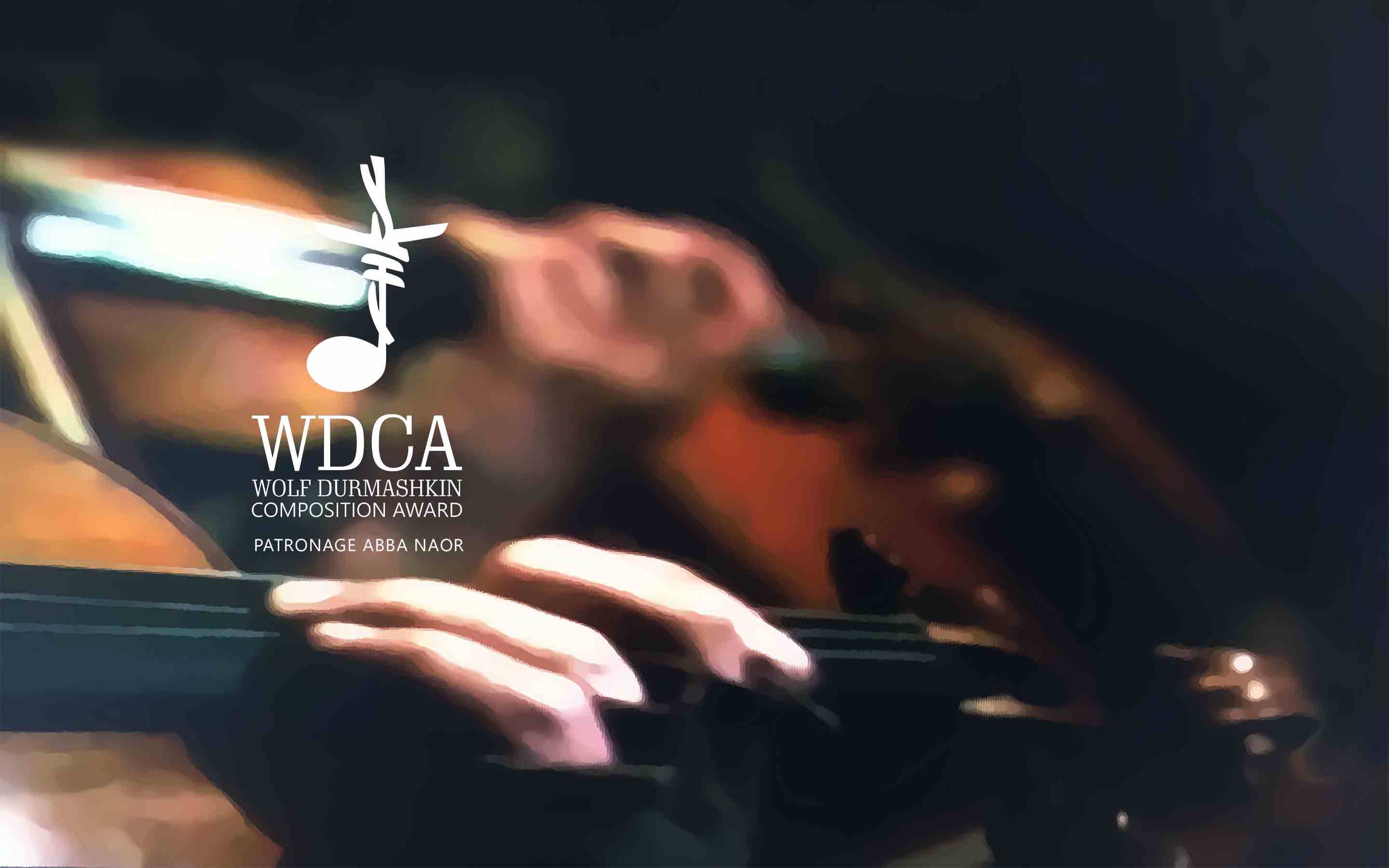 A MUSIC COMPETITION AS AN IMPULS FOR A NEW MEMORY CULTURE

WOLF DURMASHKIN COMPOSITION AWARD
DURATION: January 1th 2017 to December 31nd 2018
FOCUS: Music, historical research, memorial culture
TARGET GROUP: Composers up to 35 years
LOCATION: Landsberg am Lech, Germany
COMPETITION
PUBLICATION OF PARTICIPATION CONDITIONS:
August 1, 2017, on www.wdc-award.org
DEADLINE: January 10, 2018

JURY MEETING

: February 2018

LANGUAGES OF COMPETITION:

English and German
PRIZE-GIVING AND PREMIERE: May 10, 2018, Landsberg am Lech
PRESS CONFERENCE: November 28,  2107, 2:00 pm Hochschule für Musik und Theater München
COMPETITION AND CONCERT
Composition Competition 2017-2018

May 10th 2018 Concert 13:00 and 20:00, Stadttheater Landsberg am Lech
CONTENT AND THEME
Wolf Durmashkin came from a Jewish-Polish musician family from Vilnius, Lithuania. On the other hand, the music of Mozart, Beethoven, Chopin, Grieg, and Tchaikovsky was cultivated in the family. Wolf Durmashkin conducted the Vilnius Symphony Orchestra, which was a chorus, but also composed and joined together with members of the family in the ghetto of Vilnius. He was separated from his family and died in 1944 one day before the liberation by the Red Army in a german concentration camp in Estonian, which had lit the SS.
The concert is intended to recall the largely forgotten DP orchestra, which had initially named itself after its founding place, St. Ottilien. It consisted of the last survivors of the persecution and extermination of Jews in Lithuania. They came from the ghettos of Kaunas and Vilnius and had also survived the concentration camp concentration camps of Kaufering / Landsberg. The ensemble made its first appearance on May 27, 1945, exactly one month after the liberation of Landsberg by the Americans. The musicians called it a "liberation concert".
Since history is to be more than reconstruction, a composition competition is also being launched, which specifically addresses young musicians under 35 years of age. The name is given to Wolf Durmashkin, who had been denied a promising career as a conductor. As a 30-year-old he was killed in an Estonian concentration camp.
As a result of this international competition, the concert will take place on  May 10th, 2018, when the world premiere of the prize winners will take place.

The concert on May 10th, 1948 is the starting point of the projects and this is to be remembered in Landsberg on May 10th, 2018, the 70th anniversary.
But it should also be more: the participation and participation of the present. To this end, the competition will contribute to the premieres of the winners' compositions.
PROJECT MANAGEMENT
Wolfgang Hauck
IDEA AND CONCEPT
Karla Schönebeck, Wolfgang Hauck, Martin Schleske
EXECUTIVE COMPETITION

AND JURY
Prof. Dr. Bernd Redmann, Prof. Jan Müller-Wieland, Prof. Tilman Jäger, Mark Mast
PATRONAGE
Compettion: Abba Naor
COOPERATION PARTNERS
FUNDING AND GRANT
Bavarian State Ministry of Education and Culture, Science and Art

District Upper Bavaria

County Landsberg am Lech

City Landsberg am Lech

County Landsberg am Lech

Saul & Eleanor Lerner Foundation, New York
Hans-Heinrich-Martin-Foundation
Sparkassenstiftung Landsberg am Lech
PARTNERS
University of Music and Performings Arts Munich,


The Bavarian Philharmonic
SUPPORTERS
TRAILER
WDCA REVIEW INTERNATIONAL JEWISH-GERMAN WEEK MAY 2018 from Wolfgang Hauck on Vimeo.
WEBSITE
STATUS
The project is carried out.
LAST UPDATED
March 1st, June 20120
REGISTER FOR THE NEWSLETTER
DONATE