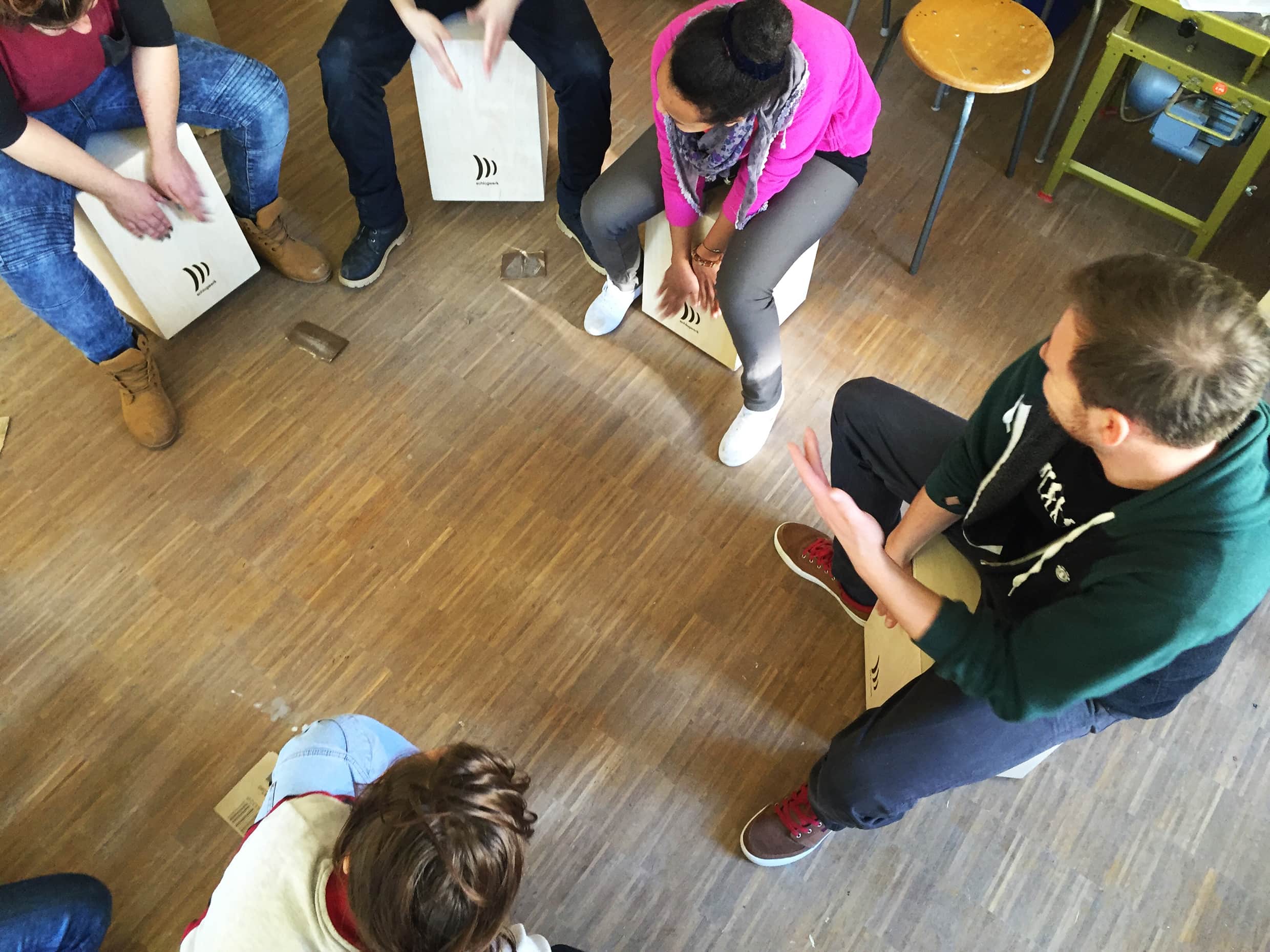 PROJECT TITLE
K-I-D-Z Cultural Integration – The Zinneberg Project

FOCUS: theater, music, German as a contemporary language
AGE GROUP: 14-18 years
PLACE OF PERFORMANCE: School in Glonn, Zinneberg
PROJECT SECTIONS
Workshop theater on stilts
Percussion and music
Costume
Social Circus
Promoting German as a second language
Project week with final performance
CONTENTS AND TOPICS
In addition to teacher training and the provision of teaching materials abroad, foreign language teaching and project-oriented models of foreign language teaching are being implemented with great success, starting with a partnership initiative of the Federal Foreign Office in 2008. They provide valuable impulses for teachers and are invaluable for the students as motivation assistance and support on their way to learning a foreign language.
The feedback from the teachers and students abroad led the project managers, Stephan Reischl and Wolfgang Hauck, to develop similar formats of the foreign language teaching for "Unaccompanied minor-age refugees" and "transitional classes" in Germany. Under the ambiguous abbreviation «K-I-D-Z» for «caravan into the future» as well as «culture initiative German as a second language», experiences and experienced speakers are brought together.
This initiative can make use of foreign language experiences in the DaZ area and support the teachers with an experienced team of speakers from various fields (media, music, theater, fashion, art).
In this way, K-I-D-Z would like to contribute to linguistic and cultural integration.
PROJECT MANAGEMENT
dieKunstBauStelle e.V.
SPEAKERS
Stilts and Theater: Peter Pruchniewitz, Wolfgang Hauck
Percussion: Anselm CherryStage sets, costumes, props: Renate Stoiber
Social Circus: Sonja Ertl
German as second language and theater: Stephan Reischl
And other speakers
Singing and music: Fabio Niehaus, Martina Koppelstetter
YOUTH PARTICIPANTS
Unaccompanied, underage refugees aged 14 to 18 from Pakistan, Africa, Syria
PARTNERS


Public educational institution for children and young people.
A school in the castle of Zinneberg. It is managemt by the katolics community of the monastery "Sisters of the Good Shepherd".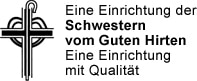 Theatre on Stilts  «Die Stelzer»
dieKunstBauStelle e.V.
FUNDING
City of Grafing near Munich, Horizonte e.V., GRASS21:
Supported within the framework of the local action plan of the city of Grafing for more democracy, tolerance and humanity.
Supported by the Federal program "Living democracy" Bavarian State Ministry of Education and Culture, Science and Art, Kulturfonds 2016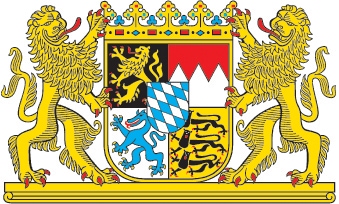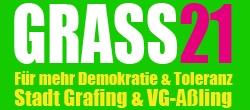 RUNNING TIME
1. Pilot phase 1.11.2015 – 31.12.2015
2. Pilot phase 1.1.2016 – 7.7.2016 and project week 24. – 28.7.2017
3. Action days in the school year 2016-2017, cultural events
MATERIALS – REPORT
20160124 Sachbericht KIDZ Zinneberg 2015
PRESS
SZ 22. Juli 2016 von Alexandra Leuthner: Lächeln, um zu leben
STATUS
The project is in progress.