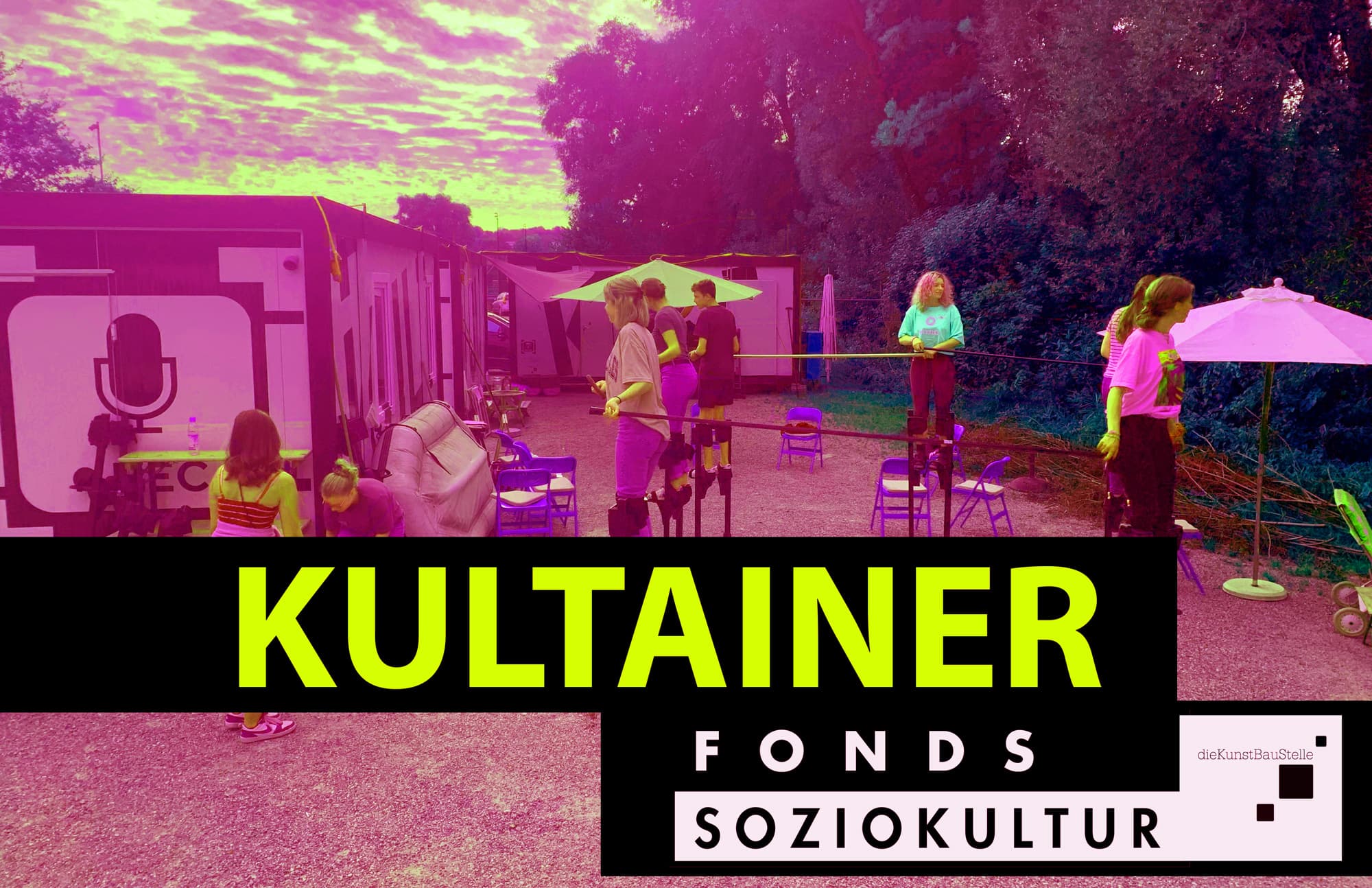 KULTAINER
FOCUS: Expansion of innovative infrastructures in rural areas
FORMAT: Four construction containers as mobile culture station
LOCATION: Landsberg am Lech district
DURATION: February – December 2022
TARGET GROUP: All population groups in a target group-oriented approach
PROJECT MANAGEMENT & CONCEPTION: Wolfgang Hauck
GOALS OF THE PROJECT
Formation of long-term partnerships with municipal administrations
To form networks with the interest and action groups of the villages and communities
Direct involvement of artists in rural areas
Expanding participation in local cultural and artistic formats (inclusion, seniors, youth)
CONTENT AND TOPICS
In order to share our volunteer cultural work and experiences, we developed a mobile, temporary and cultural base camp that is "cool" and exciting for young people, but can also be a place of civic participation and encounter for seniors. Telling history" and "experiencing history" will be the first focus to this encounter and interaction of generations.
This base camp consists of four converted containers that will be set up as meeting spaces and media stations:
VR, PHOTO, AND FILM STUDIO
SOUND STUDIO
GRAPHICS STUDIO
EDITORIAL OFFICE FOR ONLINE NEWSPAPER, PODCAST, RADIO AND INTERNET
This will enable us to hold decentralized and independent events, workshops, training courses and projects with digital formats and to establish new places for cultural encounters.
Due to the open and flexible possibilities of use, the use is possible to a special extent, even with contact restrictions.

STATUS OF THE PROJECT TO DATE
As early as 2021, four construction containers were equipped as mobile culture stations. These mobile cultural stations were set up for 3 months in each of the communities of Dießen am Ammersee, Geltendorf and Schondorf and were used for various activities. The first experiences were very successful and there was a great demand and thus a great willingness of the communities for this form of cooperation.
CONTINUATION OF THE PROJECT IN 2022
Due to the fact that at the beginning of 2021 the building in Landsberg, where the activities and administration took place until then, was sold, this location will no longer be usable for the Kunstbaustelle from summer 2022. Thus, the expansion process that has begun with the cultural stations moves to the center of the current planning.
This offers the opportunity to expand the socio-cultural offerings to the entire district and establish itself independently of the location in the city. For this reason, cooperation with the municipalities is to be further expanded in a restructuring process.
The municipal administrations, cultural offices, youth centers and youth facilities are to be won as partners for a sustainable cooperation. Contacts have already been established with 8 of the 20 municipalities in the district. Initial cooperation projects were successfully implemented with three municipalities in 2021.
FUTURE PLANS FOR THE MUNICIPALITIES INCLUDE
Fuchstal
Greifenberg
Kaufering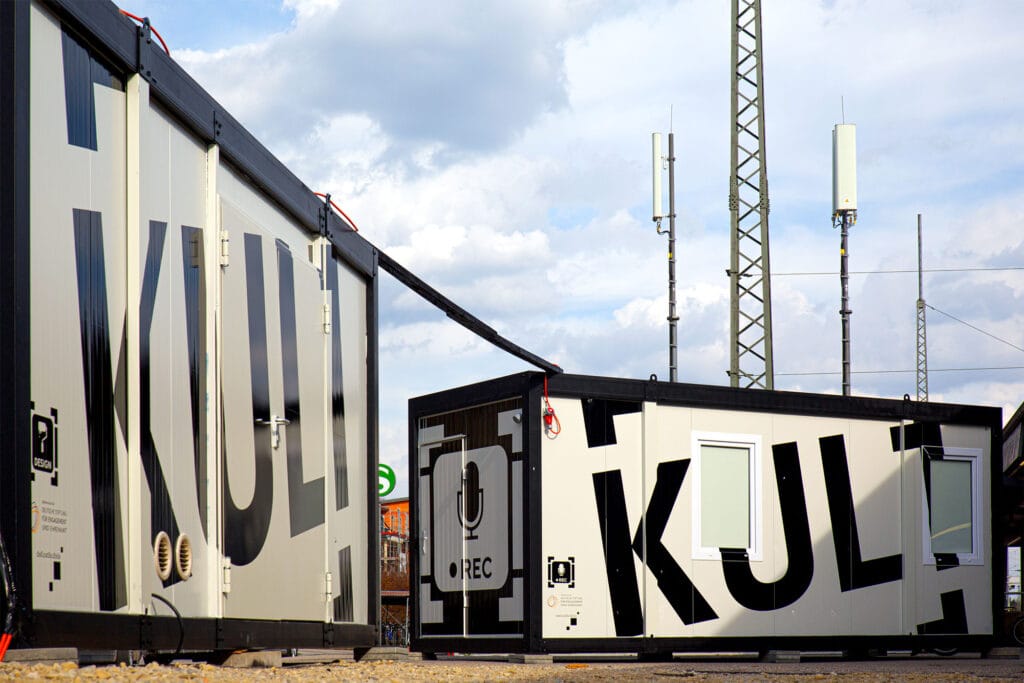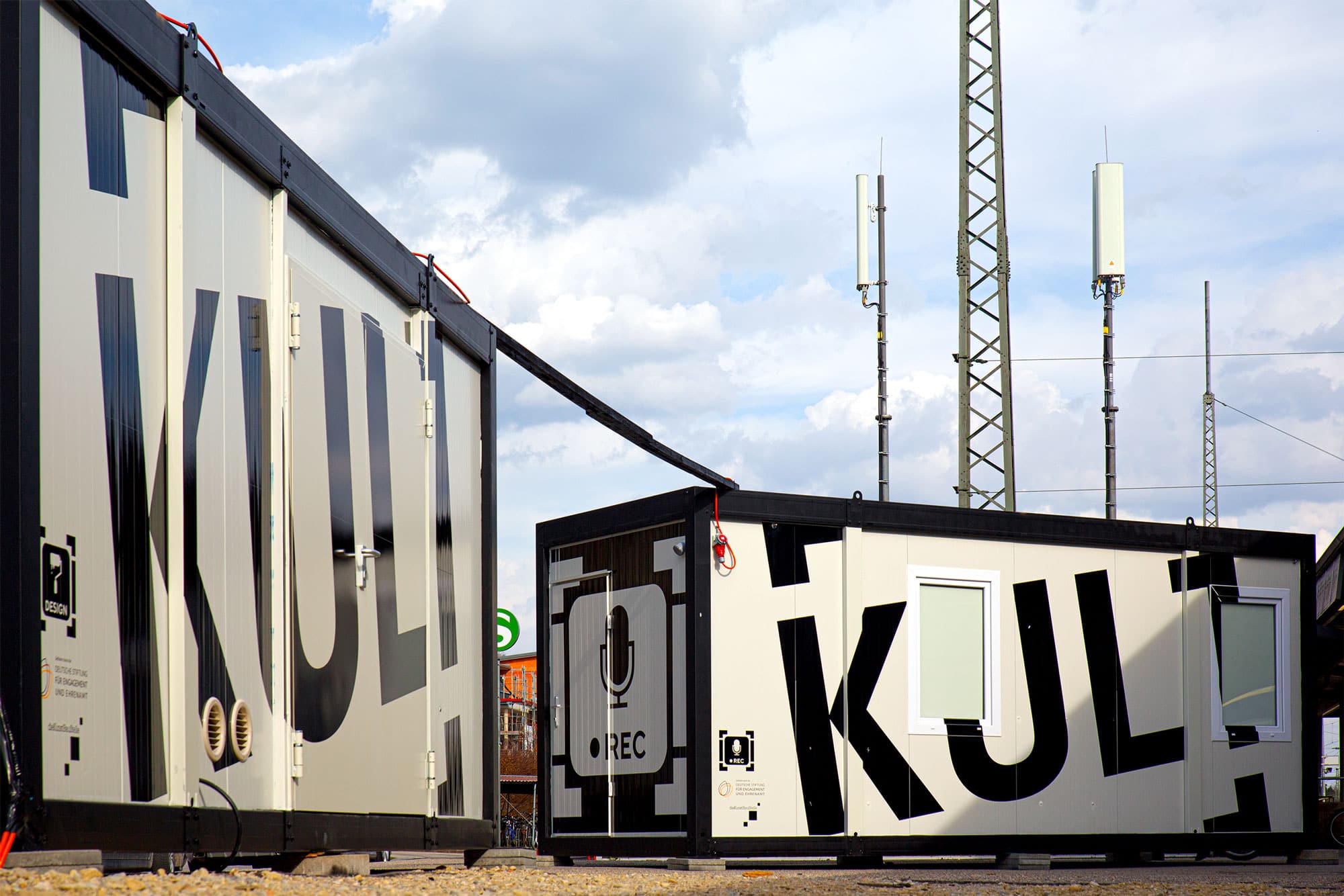 Wolfgang Hauck Kultainer
DURATION
The implementation period is from February to December 2022
PROJECT MANAGEMENT, CONCEPT AND IDEA
Wolfgang Hauck
PARTICIPANTS
Conny Kurz
Andrea Schmelzle
Sieglinde Müller
Gonzalo Orce
Susanne Zehentbauer
Margaretha Bissinger-Götz
FUNDING 2022