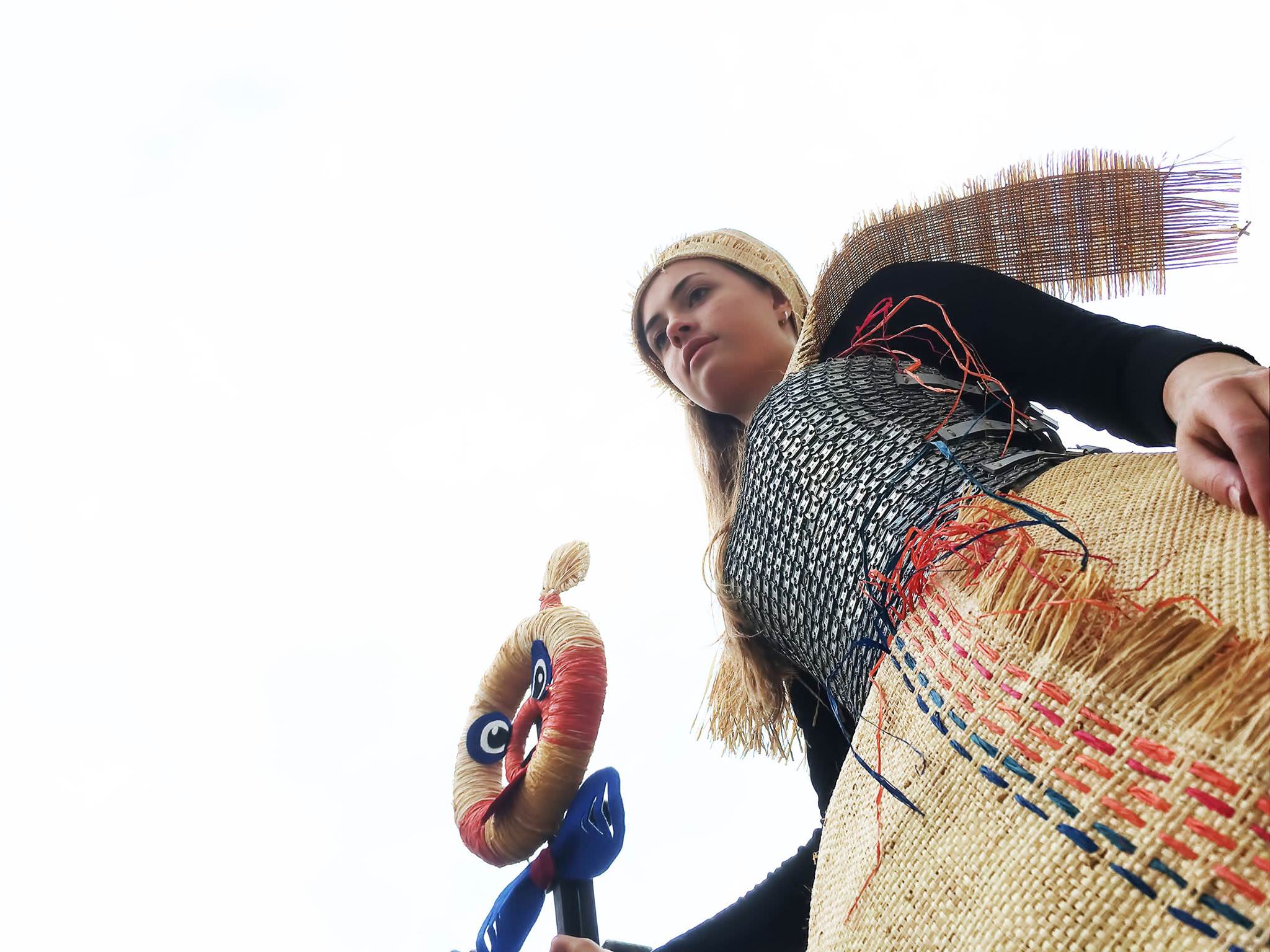 TITEL
THE RED THREAD – HAVE FAITH
RUNNING TIME
January to September 2017

FOCUS: Performing Arts Fashion | performance
AGE GROUP: 13-18 years
PLACE OF PERFORMANCE: Landsberg am Lech
INFORMATION FOR PARTICIPANTS: Informationen [PDF]
PROJECT SECTIOINS

Costumes and constructions made of materials from the construction market
Theater Fashion Workshop
Performance in the Lange Kunstnacht Landsberg am Lech
Exhibition

CONTENTS AND THEMES
In the project, young people will deal with the questions of fashion and their own expression and self-understanding. Subsequently, they will process materials from the construction market.
The constructions can sometimes be quite daring and unique. They are made from unusual materials and completed by binding, gluing and weaving such materials.
The presentation of these fashions and costumes will be presented as a fashion show, performance and exhibition installation in the middle of the main square in Landsberg in the «Langen Kunstnacht 2017».
The fashion show and exhibition will introduce young people to the idea of performance and display and give them further training in this field.
EVENTS
16 September 2017: Performance and exhibition in Landsberg am Lech «Lange Kunstnacht»
SPEAKERS
Costume
Renate Stoiber, Suse Eski
Stilts and Theatre
Peter Pruchniewitz, Anne Tysiak, Julia Mann, Wolfgang Hauck und andere
TEENAGERS
Age 13 to 18 years
PARTNERS
dieKunstBauStelle e.V.
Mittelschule Landsberg am Lech
The Stelzer – Theater on Stilts
FUNDING
«The project The Red Thread is supported by the Youth program at the center of the Federal Association of Sociocultural Centers, as part of the Federal Program for Culture. Alliances for the formation of the Federal Ministry of Education and Research. »

STATUS
The project is complete October 31th, 2017.