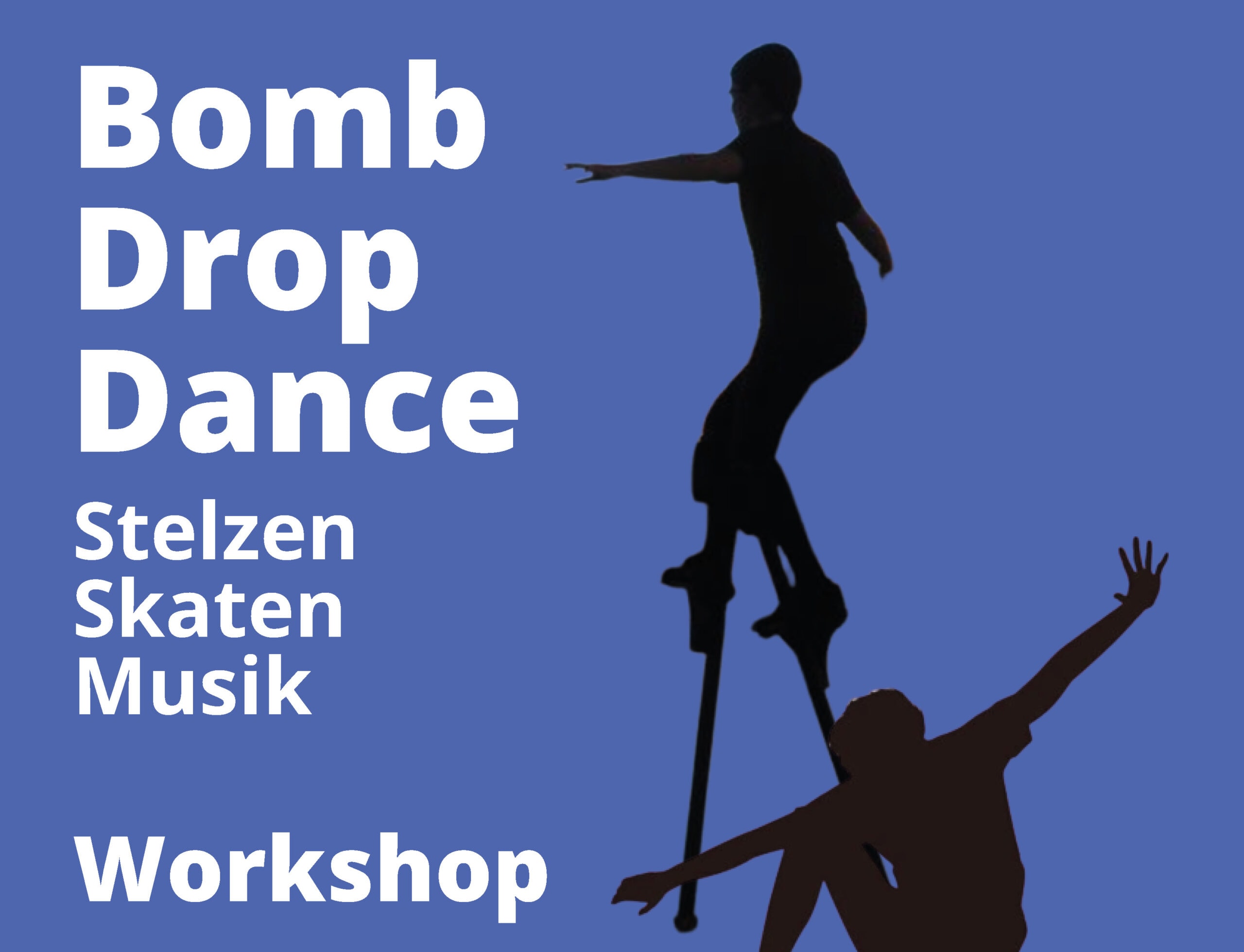 PROJECT TITLE
BombDropDance
FOCUS: Performing arts, theater, acts, stilt theater
AGE GROUP: 12-18 years old
LOCATION: Greifenberg, Landsberg am Lech district, Germany
WORKSHOP: November 1.-5, 2022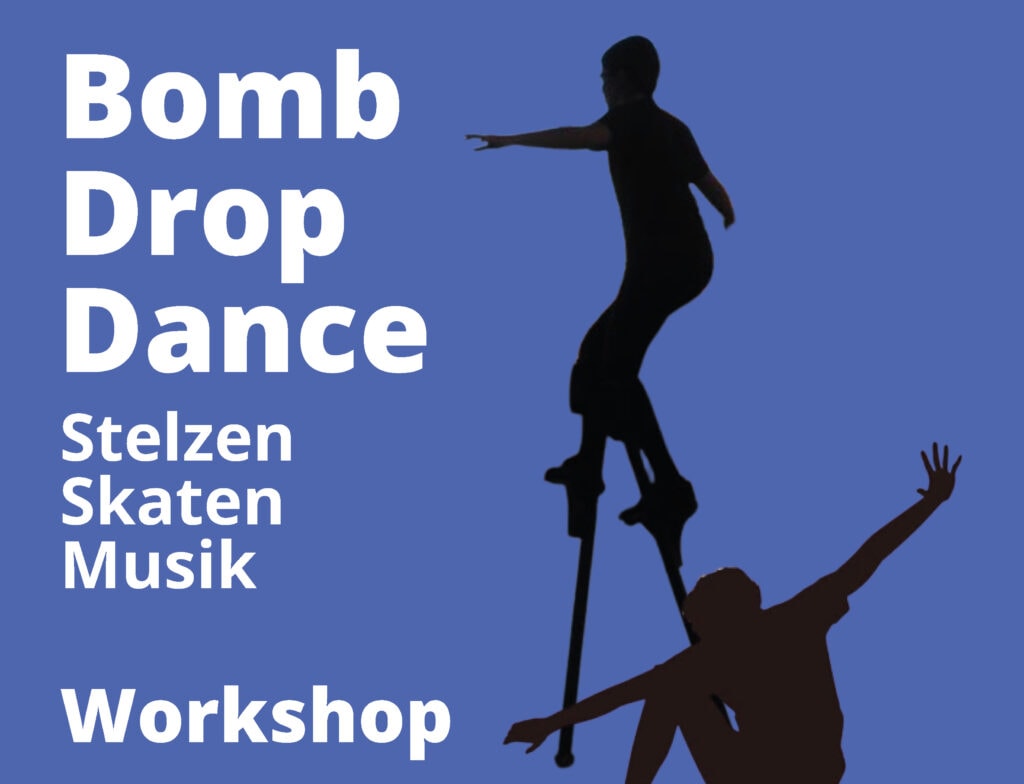 DATES
5 days taster courses, also for newcomers in Kaufering
10 days of intensive courses in Kaufering
SECTIONS OF THE PROJECT
Theater Workshop: Five days of taster courses and ten days of the intensive workshop.
CONTENT AND TOPICS
The alliance of the cultural association dieKunstBauStelle, the municipality of Greifenberg and Kaufering, and the theater group Die Stelzer., will implement the project BomDropDance in an extracurricular setting a theater project inGreifenberg in from August to September 2022.
The project will start with the first phase of "Implustage" in Kaufering. For this purpose, five days are offered to an open, low-threshold get-to-know offer of a theater play, theater exercises, and learning to walk on stilts. Afterward, a more intensive training phase of ten days follows, in which also together on concepts, ideas, and topics for a theatrical Umzung and parade are to be worked on.
Approximately 12 to 18 young people between the ages of 12 and 18 are to participate in this.
The alliance will initially allow them to get to know, experience, try out and practice acting skills, speaking, moving, improvisation, and the acrobatic skill of playing on stilts. Improvisations and choreographs are used as an introduction. This is to lay and experience new perspectives on self-empowerment, self-presentation, and self-awareness.
OBJECTIVES
The core objective is to promote the competence of 14 young people in order to strengthen their artistic, narrative, performing, and communicative skills. On the one hand, young people are to be given space for self-expression, but also for participation in other life worlds. The combination of body-oriented theater and language and text work enables a variety of levels of experience.
DURATION
The project is to be carried out between August 1 and September 11, 2022.
EVENTS
Dates of events and presentations follow.
REFERENCES
Theater, stage design, and technology
Wolfgang Hauck, Sonja Ertl, et al.
YOUTH
Age 12 to 18
ALLIANCE PARTNER
dieKunstBauStelle e. V.
Die Stelzer – theater on stilts
Community Greifenberg

FUNDING
"The BomDropDance project is supported by the program "tanz + theater machen stark" of the Bundesverband Freie Darstellende Künste e.V. within the framework of the federal program Kultur macht stark. Alliances for Education of the Federal Ministry of Education and Research."

ARTICLES ABOUT THE PROJECT AND BLOG
STATUS
In progress.